How to save money as a student
Posted on
You might think living on a budget would be difficult for a student, but it can be easy if you have the motivation and determination to spend wisely. Here are some tips for how to save money as a student.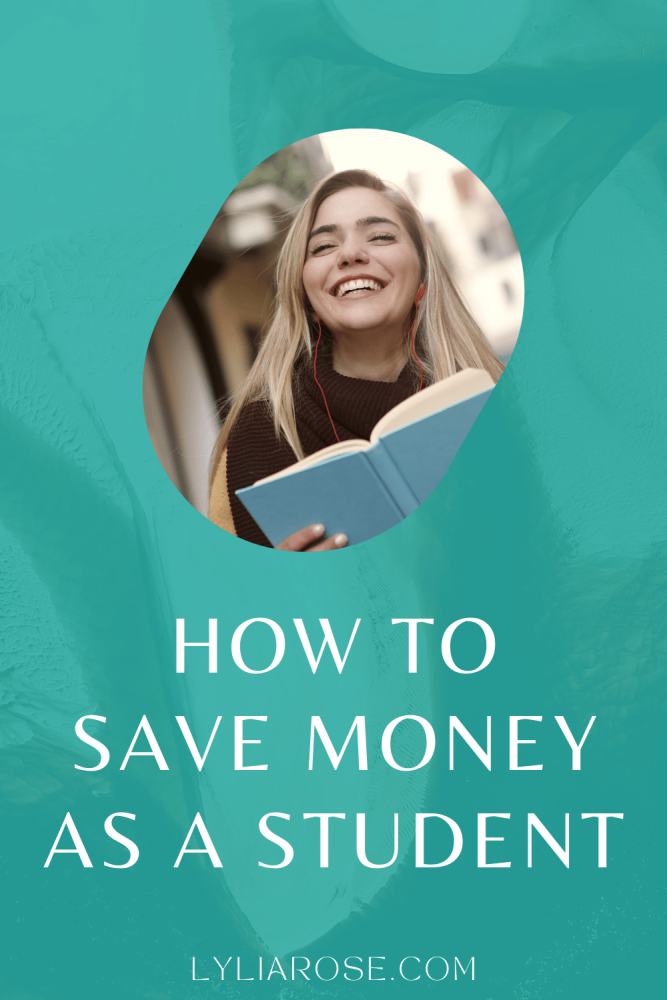 Your guide to how you can save money as a student
It is easy to get caught up in the idea that you need a lot of money to survive as a student. However, this is not the case. You can save a lot of money by thinking strategically about how you spend your money and plan ahead for the future. If you're preparing for uni, or you're already there, these money-saving tips could help you manage your finances better.
Essential tips on how you can save money as a student
Saving money is an important part of being a student. There are many different ways you can do this. No matter how much money you make, there is always some way to save it.
The good thing about being a student is that you're surrounded by many other like-minded people who are likely also looking to save money. Hopefully, you can club together with your money-saving techniques and hold each other accountable if you start overspending! Here are some tips to help you get started on saving money as a student:
Avoiding wasting money on things you don't really need
One of the best things you can do when trying to save money is to avoid buying things that are not necessary for your school or college status. You might have to buy a few items for your studies but try and avoid shopping for new clothes all the time or going out with friends regularly unless it's been planned ahead of time and you can afford it.
Many of us suffer from FOMO (fear of missing out) in our younger years and student years, and we don't want to miss out on the latest trends or parties, but if you are on a budget then this is something you need to overcome. Instead, think about what is really valuable to you and your finances (and education) and save/spend your money on this instead.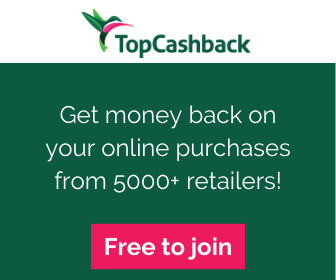 Establish a budget and stick to it
No matter what stage of your adult life you are at, it's always important to establish your budget and stick to it, even as a student. Total all your monthly incoming from student loans, grants and jobs, then deduct your essential living costs as a student to see what you are left with. The remainder is your spending money and saving money for the month. Setting up a budget will help you plan properly when it comes to things like food, clothes, etc.
Cook your own food
An essential tip for saving money as a student is cooking your own meals instead of eating out regularly, especially if you have access to a kitchen at home or in college dorms. This will allow you to eat healthier while saving on cash!
Plan ahead so you know where your next meal is coming from. It's likely you'll be living in dorms with other students or a shared student house, so why not all chip in and share cooking tasks? Perhaps each person could cook for the rest one night per week or similar. Make it a social event and enjoyable instead of a chore!
Remember, cooking with actual ingredients you prepare yourself, instead of buying pre-packaged or processed foods, will keep your food costs down. It is possible to eat healthy on a low budget and have food that tastes great too. The internet is full of wonderful recipe ideas you can find in a few clicks!
Another great tip is to save money on food is to cook in bulk and freeze dishes for later use. Why not plan to always cook at least double the amount you need, then you know each meal will last at least two nights and you'll only have one night of cooking with lots of washing up. It will also stop you from being tempted by an expensive takeaway if you have homemade meals ready to heat up in your freezer.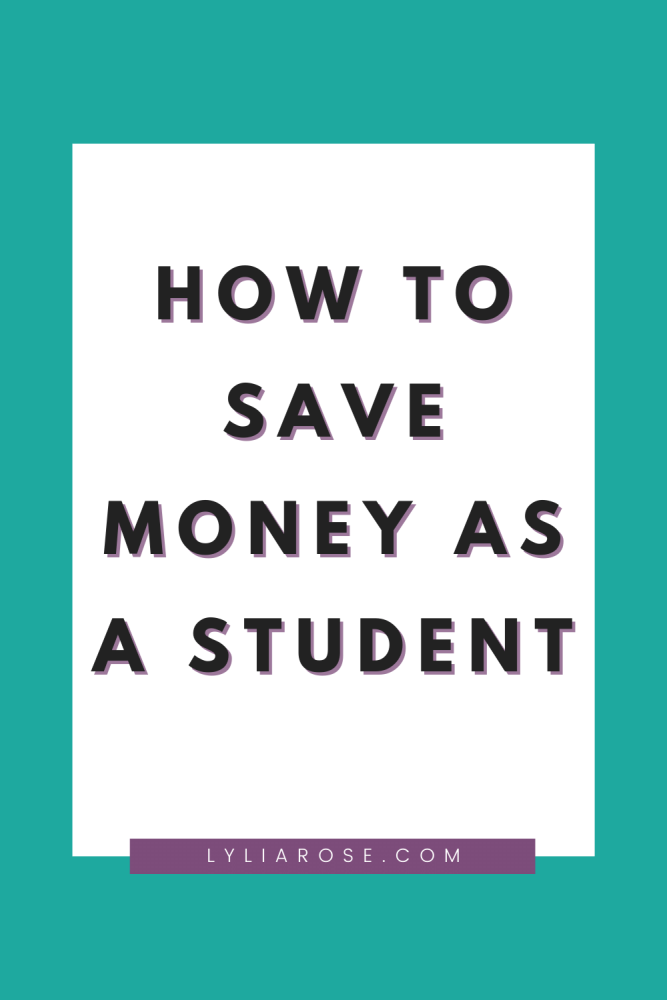 Share accommodation
Likely you will be in student halls or dedicated student houses, but if not then it's advisable to share a house with other friends, ideally student friends, so you can split the cost of the rent and bills making it more affordable.
Shop preloved
One of the best ways to save money is to cut spending on essentials. For example, it makes sense for students to buy their textbooks on Amazon or via online stores because they are often cheaper than in-store purchases. Likely you'll get a huge list of books you need at the start of each semester, so instead of paying over the odds for new copies, shop preloved and you'll save a small fortune when you do need to spend money on essentials and study materials.
Sign up for student discount cards
Students should also take advantage of discounts afforded by student cards. Student cards offer special perks that non-students don't get such as cheaper tickets at attractions, discounts at local businesses, and even cash back at stores.
It's well known that students are often on a very limited budget, so many businesses like to appeal to students by offering a good student discount. Make sure you sign up for any student cards on offer and remember to ask, if you're in a store shopping, if they offer a student discount so you don't miss out on savings.
Sign up for coupon apps and cashback schemes
As well as student discounts, there are lots of other ways to save money and get cashback at a later date on nearly all your purchases from the most popular supermarkets and online stores. To do this you need to sign up to this list of cashback websites and install their browser extensions to make sure you are always alerted to cashback deals and don't miss out on free money back on your shopping.
The same goes in-store too. You can download these supermarket coupon and receipt apps to make sure you maximise your savings when shopping in popular High Street stores and supermarkets to ensure you never miss out on money back on things you are buying if they are listed on these apps. The apps are updated regularly, usually on a weekly basis, so you will usually find a saving on something you are planning to buy.
Save money on transport as a student
Many local public transport services will offer a discount to students, or even an entire scheme such as a student railcard or a student bus pass, allowing you to save quite a large percentage off the usual adult ticket price. If you do need a car then look into car insurances that offer discounts to students, even if you need to study internationally. With some online research, you will be able to find the best car insurance for UK students in the US or wherever you are studying.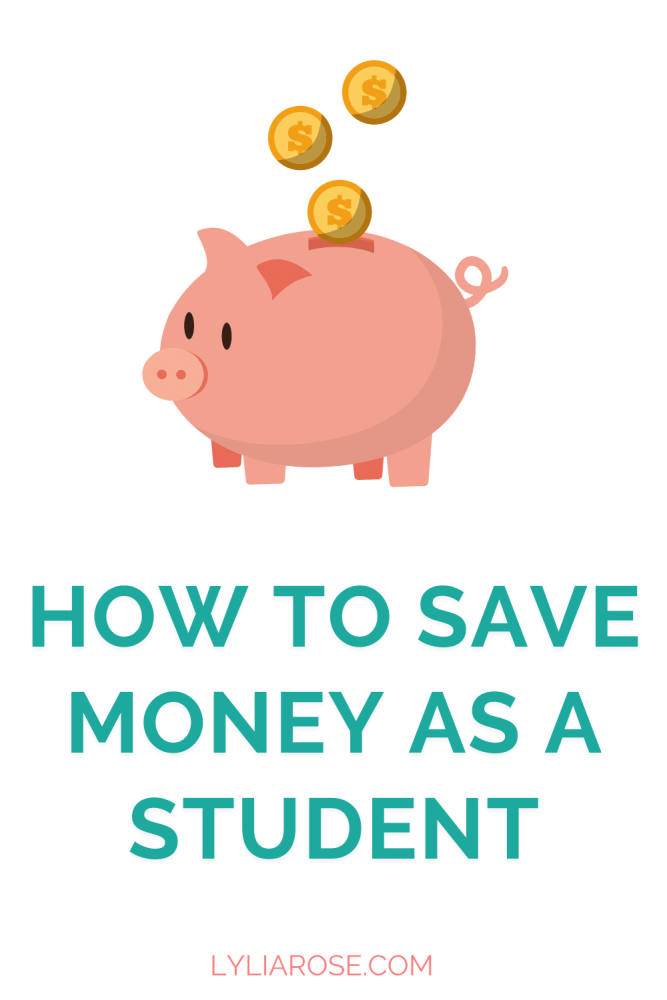 Get a part-time job
This will require you to spend some of your evenings and weekends at work but it will be worth it in the long run. It's unlikely a student loan will cover all your student living expenses as a large proportion will be taken up by rent and bills. A part-time job can bridge the gap and ensure you have some spending money after all your essential student living costs are covered.
Make extra money online
There are loads of ways you can make extra money online providing you have a laptop, smartphone or tablet and an internet connection. This can be done in your spare time, around your studies. There are many ways to make extra money online from learning how to make money blogging, completing website testing at UserTesting for $10 per 20-minute test, to selling your old clothes and textbooks on eBay or Amazon.
For lots of ideas on how to get started making money check out this list of 60 ways to make money online.
There are even lots of ways you can get free money by taking part in free money offers. All of these ideas will increase your earning potential as a student and thus help to improve your overall financial situation.
Final word
Students are always looking for ways to save money. There are tons of apps, services, and stores that offer discounts exclusively to students. Plus, there are many money-saving methods and money-making methods that can help increase your student income. Check out my top menu for lots more tricks and tips for saving money and making money, even as a student.