Bathroom goals: a little luxury and a little budget
Posted on
The bathroom is one of the areas of the home that we take for granted. We adore our kitchens and take special care of our bedrooms and yet we are using the bathroom throughout the day and, even more importantly, it is one of the rooms our guests head to whenever they come to stay. A good bathroom can prepare us for all the challenges of the day or can settle us down for a great night sleep.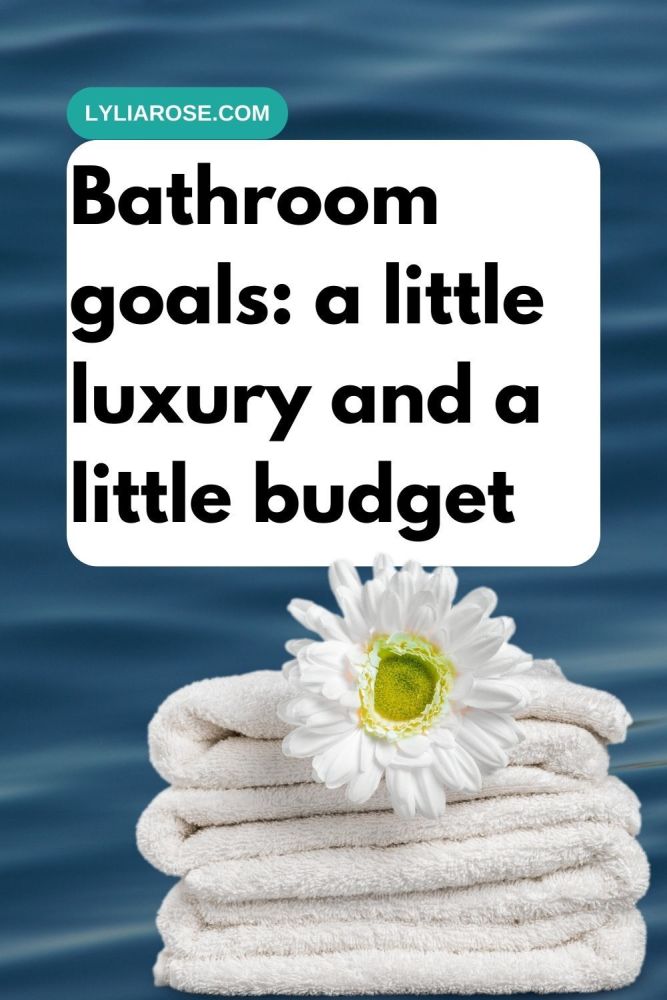 Tips to create a luxury bathroom on a budget
I have some great ideas for making your bathroom a little bit more luxurious if you don't have much budget to work with so sit back, relax and let's see if I can give you that luxury you deserve.
Check the plumbing
The best place to start is by ensuring all your plumbing is up to scratch. Checking this before problems arise will save you a fortune. It also means you won't be left waiting for water to drain away whilst you are showing or, dealing with foul smelling toilets or drains. Drainage companies will often come out and check your plumbing for you, then give you a list of advisories to help ensure you have trouble free pipes for years to come.
Descale and clean
Once you know all of that is in order it's time to descale everything. This may sound strange as we are looking to create luxury not writing a cleaning article, but how many hotel suites have you been in where the shower head is shooting in different directions due to limescale? One of the best ways to ditch limescale is using a vinegar solution. When your taps are sparkling and your shower is running perfectly, you will have the perfect base for a brilliant bathroom.
Tidy and organise
Now let's turn our attention towards the luxury elements. How you display your towels really does matter and whilst some of us opt for bright colours, white or neutral towels are the best for giving the indulgent and clean feel. You need to make the most out of your storage to keep the sides clear, think about using neat wooden boxes to store your shampoo and conditioner. Clean, ordered bathrooms always feel more relaxing. If you have budget you could get decorating, keep things white but maybe add some accent colour.
Add luxurious toiletries
Having gorgeous smelling soaps or hand lotions it pretty bottles will make you feel like you have stepped into a spa. Buying from companies such as Neal's Yard can be expensive, so consider making your own. You can place fresh lavender in olive oil to create a beautiful smelling oil to add to your bath or as an air freshener. Handmade soaps look stunning too, if you present them with a little string and a handmade label.
Get the basics right
You don't need to spend the earth creating a gorgeous bathroom. Just get the basics right then add a few homemade tweaks of your own, keep everything clean and put away then pretty soon you will be enjoying those extra moments spent relaxing. Bathrooms are really special, so give yours a little extra love!
Save