How to encourage wildlife into your garden with children !
Posted on
In the United Kingdom, gardeners are advised to encourage wildlife to visit their gardens. By doing this, they can help increase biodiversity and offer birds and animals a safe haven in urban areas. This article will help you encourage wildlife to visit your garden and enjoy it.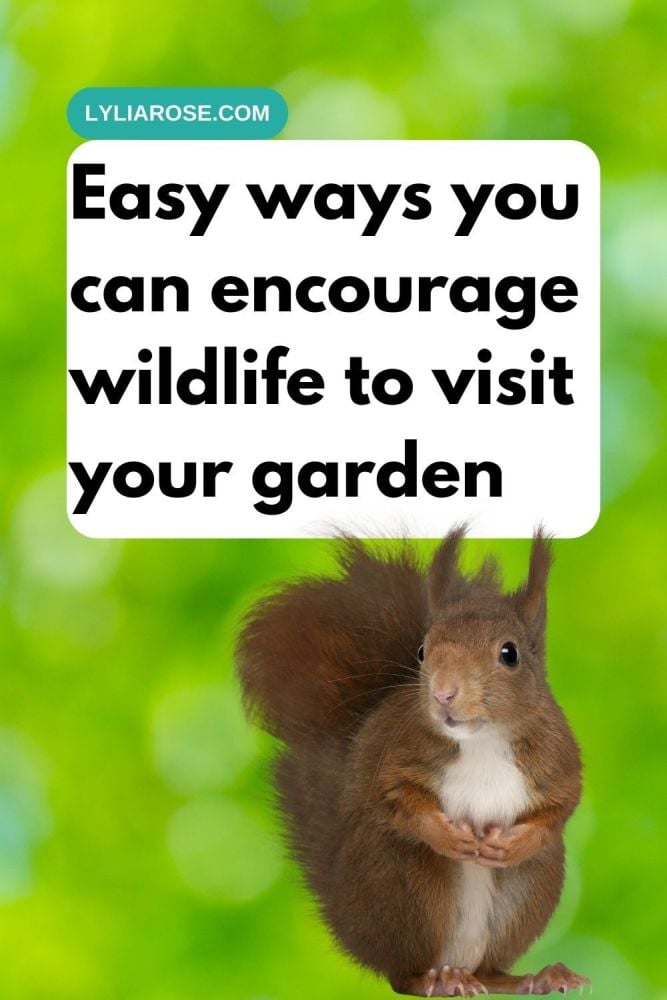 We are ever so lucky to have a 90 foot garden and beautiful countryside less than a five minute walk from our suburban home. In fact, it's why we decided on this house. I certainly wasn't sold on the outdated décor, stack of work that needed doing or the tiny kitchen! But when we came to view the property it was a beautiful sunny day and the long luscious green garden with surrounding hill views totally sold it to us.
We previously lived in a flat with no outdoor space, so it was really important to me to have somewhere with our own patch of land for the children to play. Ever since I can remember I've wanted to grow my own veg, so a garden was a must once we planned to start a family. We had grand plans for our garden and after three years we have finally started working on our plans. Click for a sneak peek at our garden makeover progress this year.
Whilst living in town centres in my early twenties and loving a more city themed lifestyle, I didn't think much about wildlife. It's not that I never cared about it, but it just wasn't a part of my life. Now we have settled down with children, have a garden and enjoy the countryside, the wildlife around us is something we now consider a lot. It's also important for us to teach the children about looking after wildlife and creating environments in which they can thrive. Bella absolutely loves helping in the garden and learning about the outdoors. She gets ever so excited when she finds a woodlouse or spots a robin!
Ben is totally obsessed with feeding the birds. I swear in the summer he spends more on wild bird seed than our actual food! We have several bird feeders dotted around the garden and we're always eyeing up more at the local garden centre. A friend told me of bird feeders and homes you can attach to windows. They're meant for urban homes, but I'd love to get some for Bella's bedroom to encourage the little wild birds to feed right by Bella!
Easy ways you can encourage wildlife to visit your garden:
Put out bird food or water
Hang up some bird seed and wait for the birds to flock to your garden. They'll soon come back for more once they know where the food is! Bird houses are great for adding left over scraps of food to. Add a bird bath to your garden and enjoy watching the birdies splash around on a hot day.
Hang a nesting box
Fix a nesting box to the house or a tree trunk and keep your fingers crossed it will become a home! You may even see some chicks!
Build a bug house
Attract small insects by building a wooden bug tower with lots of holes, levels and hollow bamboo canes. If your kids are anything like mine they'll love the woodlice and even 'collect' them!
Plant wildflowers
Not only do wildflowers look beautiful, but they attract bees and butterflies throughout the summer months.
Install a pond
If your children are older, or you can make it very safe, a pond is a great idea to attract frogs and newts to your garden. You may even get some dragonflies!
Start a compost heap
If you want to get lots of wriggly worms, which children absolutely love, then start your own compost heap or bin. Believe me, the worms will come! Our compost bin is full of wriggly worms and we didn't have to add any ourselves!