Angelica Botanical Therapy Manuka Hand and Body Lotion review
Posted on
The team at Angelica Botanical Therapy kindly sent me some of their delicious smelling Manuka honey hand and body lotion around four weeks ago to trial. I've been using it every day on my hands and arms, and occasionally on my legs if it's been hot enough to whip them out! Angelica Botanical Therapy sells a range of high quality natural plant based body care to suit your natural beauty needs.
Over the past few years I have changed nearly all my makeup, toiletries and body care items to natural products which contain no nasties. Not only to protect myself from toxic ingredients, but to prevent so much chemical waste from destroying the environment. After all, where do you suppose it's all washed away to once you're finished with it?
Angelica Botanical Therapy Manuka Hand and Body Lotion review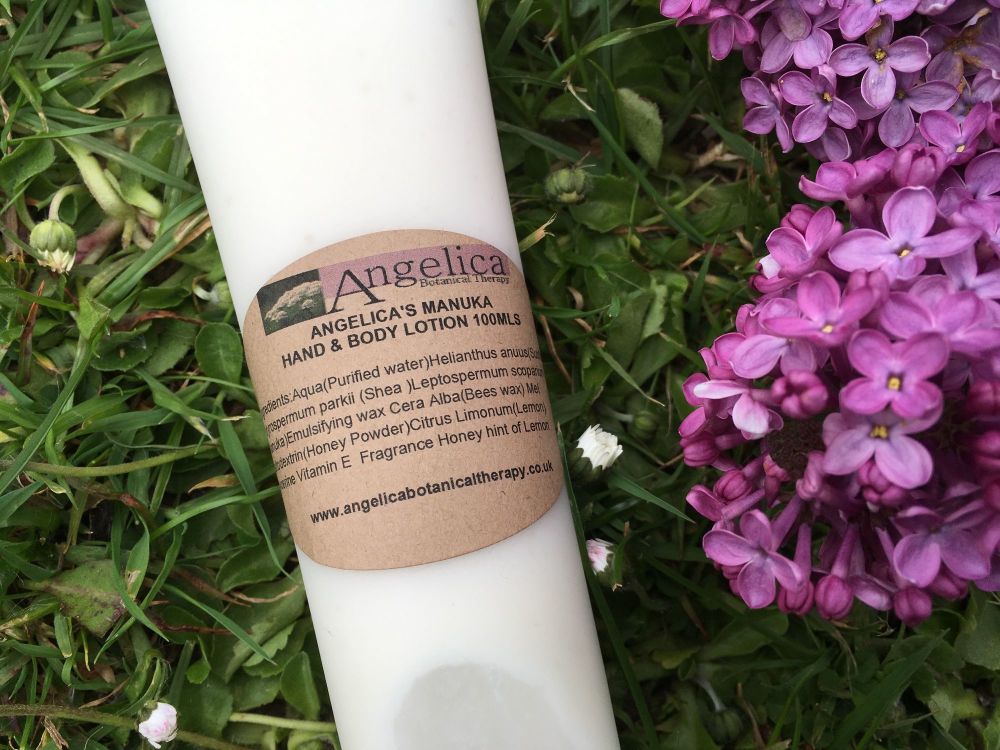 'Angelica Botanical Therapy is where natural products meet natural beauty.'
The Manuka Hand and Body Lotion is currently £15 for a generous 100mls tube. For a natural product using high quality ingredients which is handmade once ordered I feel this is a very reasonable price. You're supporting a small business, the handmade community and saying 'No, I don't want to put a load of chemicals on me or into the environment'. Plus their products are not tested on animals so you can be reassured you're not supporting any kind of animal cruelty.
My skin feels a gazillion times softer and silky smooth when I use the lotion. It has a sickly sweet feminine scent, which of course is typical of honey, and smells good enough to eat! If you're not a fan of super sweet scents then this probably isn't going to be one for you, but if like me you adore the smell of honey then you're going to love it!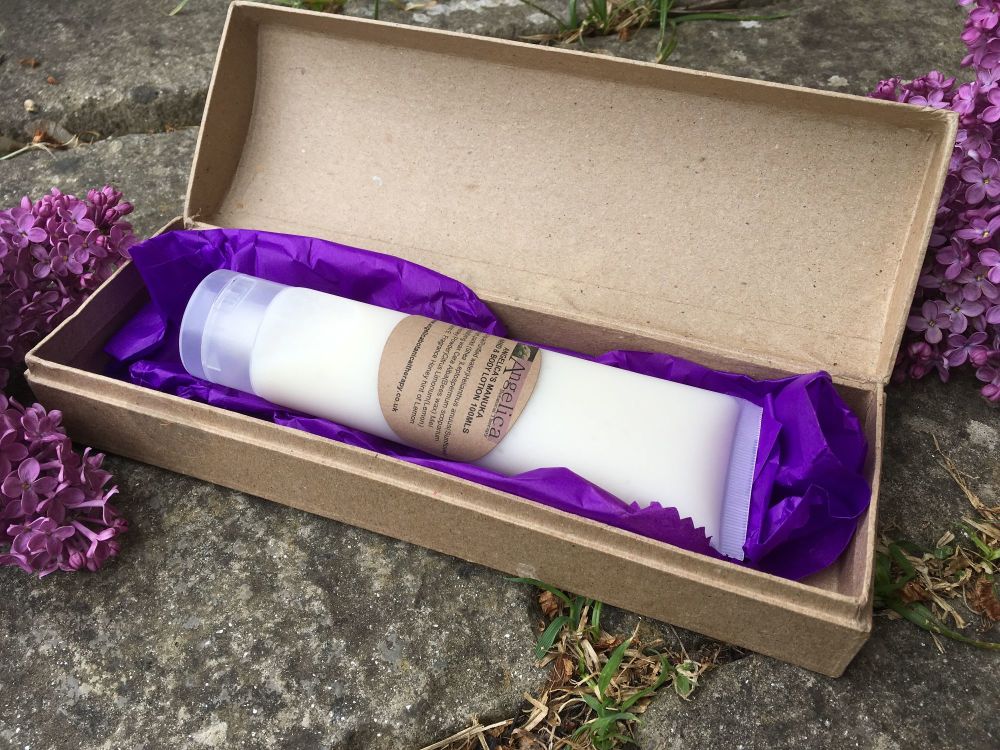 They say 'this lotion will nourish, soothe and condition your skin' and I couldn't agree more. I have no doubt in my mind that natural products are the best for your skin's health and this product does everything it promises and more. A tiny bit goes a long way. It seems the more I rub it in the more appears, so I'm confident it will last for a very long time. I've been using it for one month and I've barely made a dent in it!
Manuka honey is the perfect ingredient for sensitive or inflamed skin. It's has natural anti-inflammatories and anti-bacterial properties, making it the perfect choice to naturally soothe irritated skin. It's also blended with vitamin rich shea butter for extra moisturising power which promotes supple skin and improves the appearance of fine lines. Detoxifying lemon essential oil adds a slight citrus tang to the scent and helps the skin to glow.
I'm impressed with my first experience of Angelica Botanical Therapy and look forward to trying more of their natural beauty products.
Save
Save
Save