5 fun ways to keep fit with a little one
Posted on
There seems to be a common complaint amongst parents that they don't have enough time for exercise once they have children. While that may be true to a certain extent and we parents can no longer partake in the long after work gym sessions we enjoyed before children, we just need to be inventive and realise ways we can exercise with our children instead. Here are some fun ways you can keep fit with your young kids.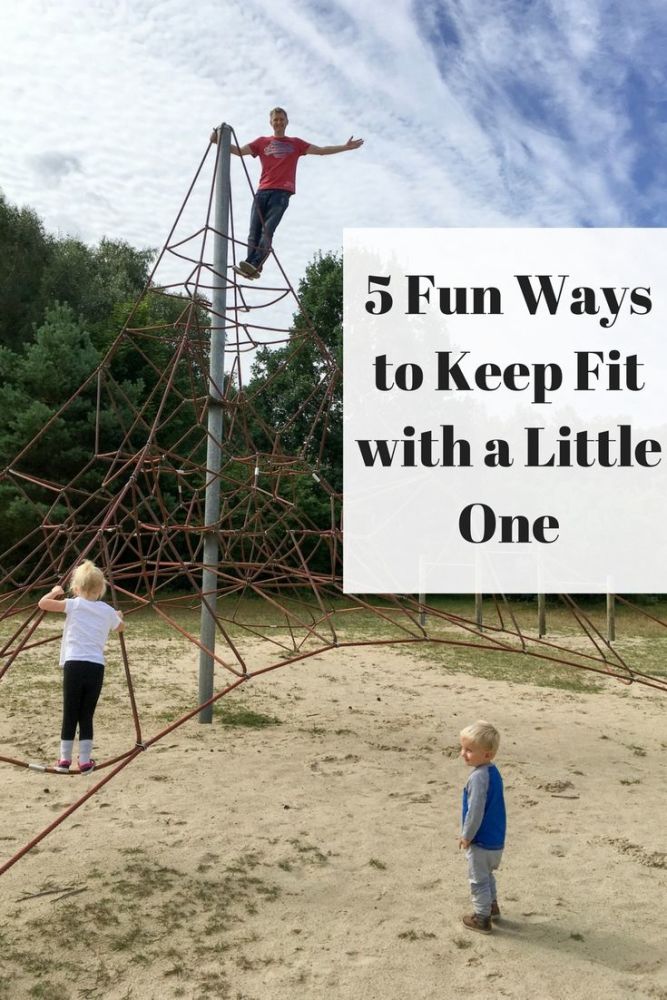 A good old fashioned walk
There's nothing quite like a good walk in the fresh air to keep you fit and active. Plus walking is the easiest exercise you can get if you have a little one in a pushchair. If older children complain walking is 'boring' then make things more fun for them with a pair of Heelys from Skate Hut.
Bounce around
Most people I know, except for us, have a trampoline in the back garden. Even if you don't, trampoline parks seem to be on the rise. Ours offers a toddler session as well as an older kids session, plus the parents get to have a good bounce around too!
Make the most of playparks
Lots of playparks are within fields or have large patches of green to kick a ball about. Next time you take the children to the park, dress in your workout gear and run laps around the park whilst they play. Take a ball and play catch or shoot goals with your children. Take some bean bags and set up some obstacle courses and challenges for each other. Make it a weekly event and the children will even look forward to their 'exercise night'!
Releasing your inner child at the soft play
Soft plays are a great way to catch up with friends and have a natter whilst the kids are happily playing, but they're also brilliant to take the kids to by yourself for some exercise! Take your shoes off, pop your socks on and dive in with your kids! You'll be surprised at how quickly you'll be sweating after chasing them around, whizzing down slides and fishing them out of ball pits. You'll also be surprised at how much fun you'll have!
Have a kitchen disco
If all else fails, or the weather is particularly terrible and you can't get outdoors, there's nothing quite as entertaining and active as a kitchen disco! Whack on some of your favourite tunes as loud as you can and have a good old dance around like no one is watching!
Related blog posts:
A list of 50 free and cheap things to do with kids in the summer holidays
Kid friendly night in ideas for the summer break