Peppa Pig World review 2017 (and where to stay for under £100 for 2 nights)
Posted on
Are you considering going to Peppa Pig World at Paultons Park and wondering whether it's worth it? Want to find affordable accommodation that doesn't break the bank? Read on to see where we stayed as a young family of four for less than £100 for two nights.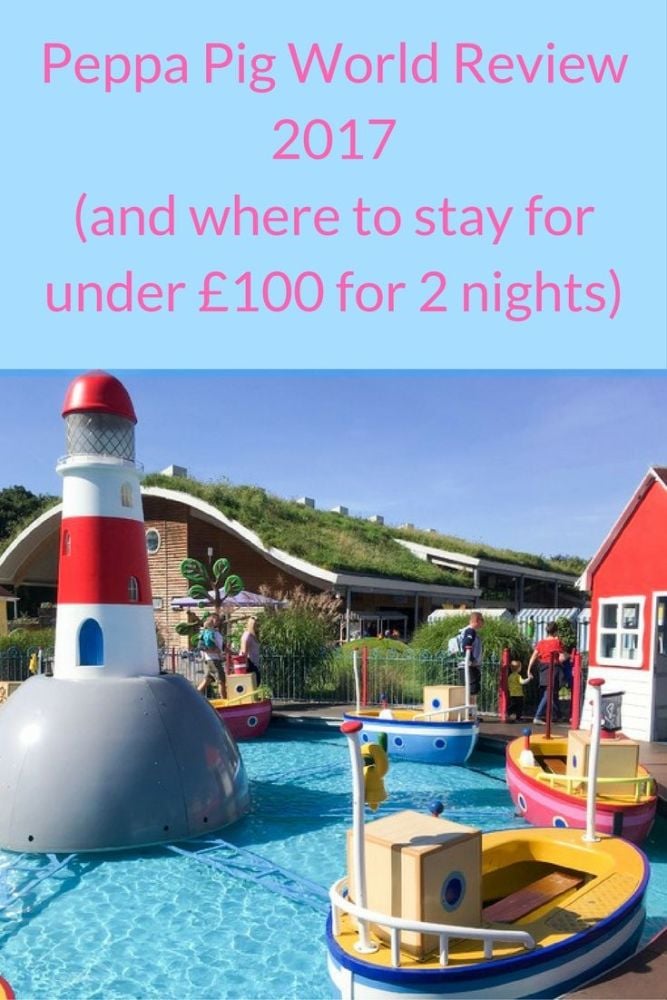 Peppa Pig World review
We finally went! Ever since Bella was a dinky one year old, she has been obsessed with Peppa Pig. I remember older children being so into Peppa when Bella was still a baby and I wondered if she'd ever be the same. One day it came on the TV and she was hooked! It was the first programme she was mesmerised by! Me and the other parents always joked it must somehow hypnotise the children. There's never been another cartoon quite like it. Bella is now five years old and still loves Peppa, though luckily she'll watch some other shows too! Reuben, on the other hand, is now also Peppa mad! It's the only thing he'll demand to watch on the TV. And, yes, I say demand as he is currently going through the terrible twos and he really will demand it through shouting at the top of his voice over and over and over 'Peppa Pig! Peppa Pig! Peppa Pig!'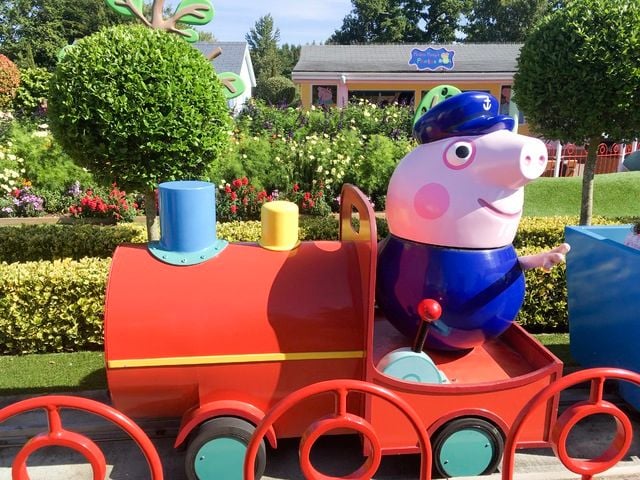 When we found out there was a Peppa Pig World, we just knew we had to go. It's been a place we've wanted to visit for a few years, but for some reason or another we've only just made it. I did book to go to the Christmas event last year which looked amazing, but sadly my Mother in Law passed away so we were unable to attend. The very kind people at Paultons Park took exception to their no refund policy and kindly refunded our tickets so we rebooked this year for the summer holidays. It felt like a long wait, but it was definitely worth it!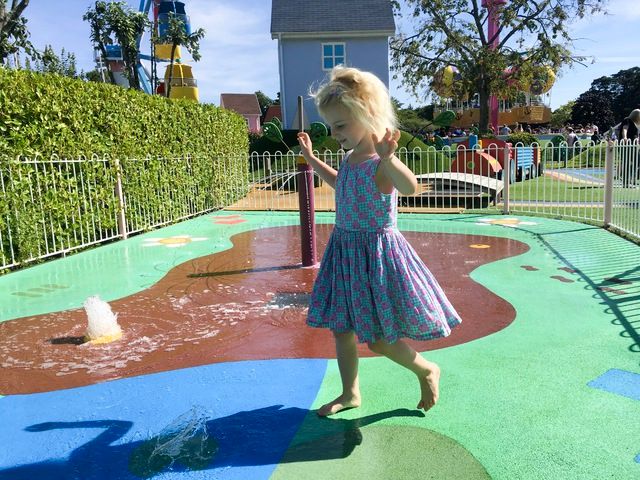 I'm also so pleased Reuben was a little older as he enjoyed it just as much as Bella. At ages 5 and 2.5 they were both the perfect age to enjoy it together whilst Bella is still very much into Peppa Pig. She may grow out of it in a year or so, though I'm sure she'd still enjoy the Peppa theme park for a few more years!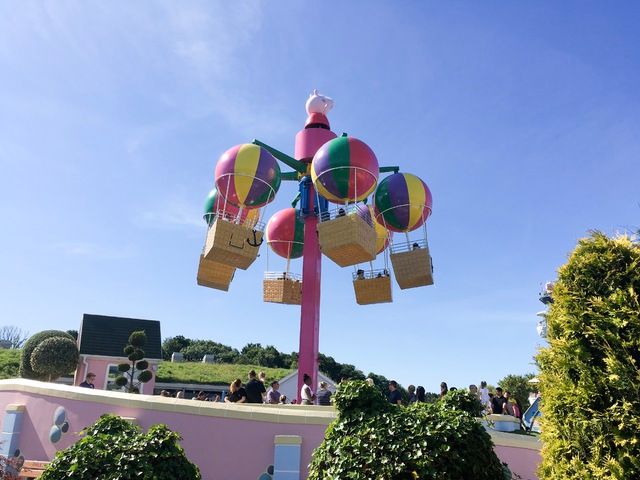 Accommodation
Unfortunately Paultons Park doesn't have their own accommodation and I feel they are missing out on a trick here. If they had a Peppa Pig themed hotel we would have definitely stayed! No doubt if they did it would be much more expensive than what we paid for local accommodation, but it would be worth it, if only once, for the experience.
Instead we stayed at a nearby Days Inn at the Rownhams M27 services, less than a 15 minute drive to the park. I booked via Top Cashback to get 3% cashback directly through the Days Inn website. For two nights we paid just £96.90 and I'll get a bit of cashback on top of this once it clears! We had a double bed and a sofa bed which the children slept on. The prices were at first coming up at double this (and a lot more when looking at the Paultons Park website for a place to stay) and then I realised they were trying to book us two rooms as I'd said 2 adults and 2 children. As long as you can use the beds available, including the sofa bed, they won't charge any extra for children under 15 if you only book one room at Days Inn. We managed to stay for two nights for less than £100 which is a bargain.
The room was just fine. I actually had two really good night's sleeps! Better than I've had in ages. There is no breakfast, but we drove a short distance the first morning to a Toby Carvery for an all you can eat, which was as expected for a Toby Carvery buffet, a bit grotty, but cheap! The following morning we went to the services and grabbed some breakfast before we headed home.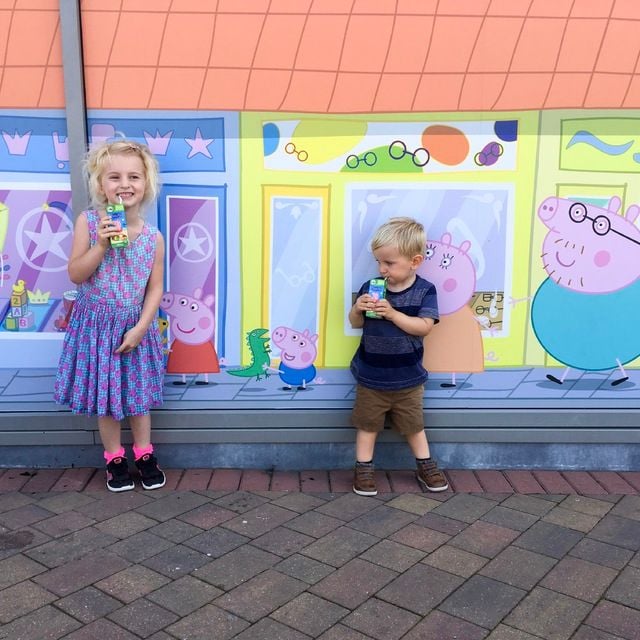 Peppa Pig World
We were really very impressed with Peppa Pig World. We pre-booked tickets online so it was super quick to get into the park. We'd arrived at opening time and avoided most of the rush! This also meant we got on a few rides without much of a queue, only five minutes wait or so. One hour later and the queues were huge, around a 30 minute wait for lots of the rides.
The children were so excited to see Peppa Pig World. They were amazed and really believed it is where Peppa lives! Before going we thought it looked quite small, but for little people it's the perfect amount of rides and perfect size for the day without being too overwhelming. They are also building some more rides for 2018, so we have a great excuse to return next year! Perhaps we'll even do the Christmas event next year as a treat.
One fab thing is children under one metre are free. As Reuben is only two we didn't have to pay entry for him. I wondered if this meant he wouldn't be able to go on any of the rides, but he could go on everything in PPW and even most of the rides around the rest of the park.
Note – take swim clothes and towels!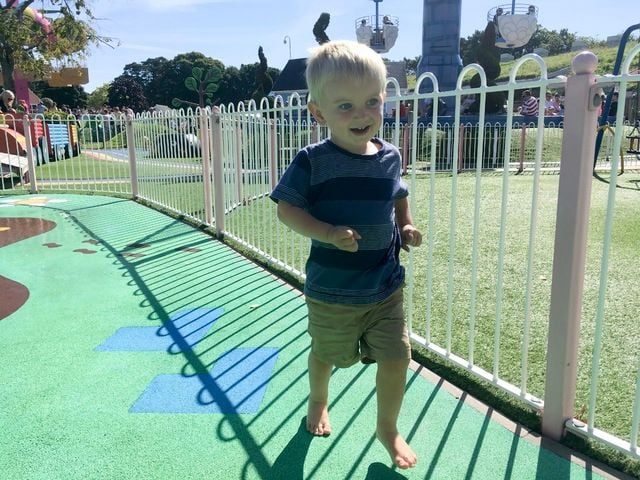 Bella's favourite part was the 'Muddy Puddles' (splash pads). I didn't know about these so was very unprepared! Towards the end of the day Bella wanted to go in them so ran in with shoes off and just her Peppa Pig dress on (very appropriate attire!)
'MUUUUUUM I'm having SO much fun'
She absolutely loved the splash pads and fountains of water and thoroughly got involved, getting thoroughly soaked in the process! It was amazing to see her have so much fun, but we should have taken some suitable clothes with us! We decided to leave after this as she was so wet, so we left the park one hour before close. We could easily have stayed longer and even bought the two day pass to return the next day as we didn't do all the rides or even go in the soft play, which we only noticed at the end! There's plenty there for two days of fun and then no need to rush around.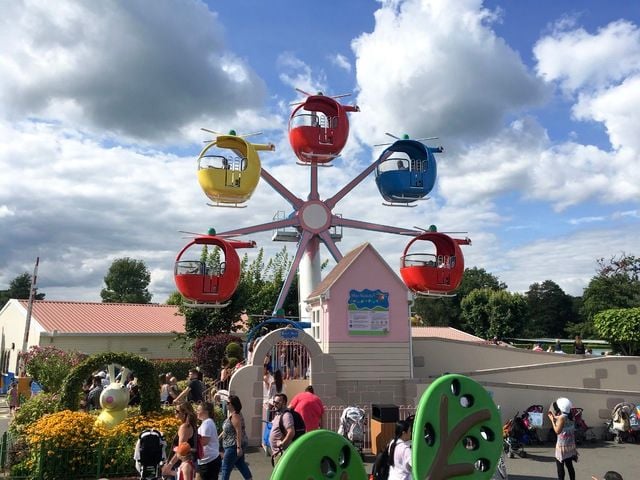 The rides were a lot of fun! It's the first time I've been to a theme park in the UK with the children and not for myself so it was a very different experience not going on the huge rollercoasters and instead going in the kiddy areas! The day was all about the children and it was so brilliant to see them both so happy and excited all day.
We'll definitely go back to Peppa Pig World. I think a Santa visit in 2018 might be on the cards.
Related Blog Posts:
A list of 50 free and cheap things to do in the summer holidays with kids
9 Free Things to do in Gloucestershire (with kids)