The best natural hair and beauty products for the summer
Posted on
When it comes to enjoying the sun, you need to bear in mind how much to do this without getting sun burn, sun stroke, or even skin cancer, and without leaving your hair dry and damaged. You don't have to avoid the sun, cover up head to toe, or go out without make up on or without your hair styled to safeguard yourself! There are plenty of hair and beauty products, and online advice which will enable you to enjoy the sun safely and to look your best, even naturally.
Best natural beauty products for summer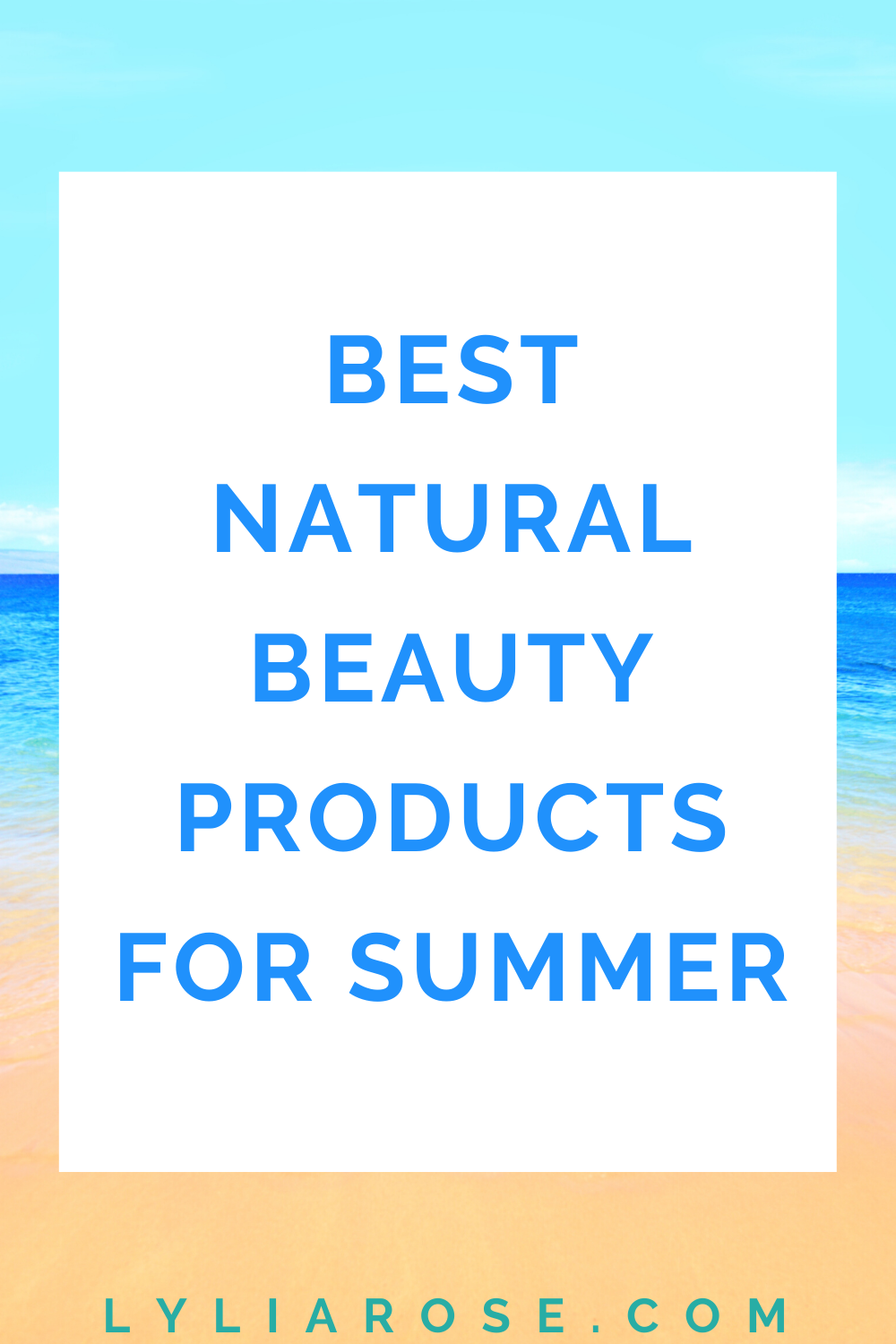 Yes, you can get natural sun cream
A lot of girls want a sun kissed glow to their skin during summer and fear the dreaded milk bottle complexion. It's important to get a bit of time daily in the sun without any protection so you can top up your vitamin D levels. I once read around 20 minutes for pale skin and 45 for darker skin tones. However, it's important to not go protection free all day and to use sun care products which are high in SPF factor and nourish skin as much as possible.
It's also possible to protect your skin naturally without chemical laden products. One of my favourite natural based sun care products is from organic aloe vera based brand Aloe Pura. For the children this year we've been using the non-greasy and delicious smelling factor 45 for kids by Jason. Both products seem to last forever and are full of natural goodness leaving our skin ever so healthy and naturally nourished! It's amazing to know we are protected from the sun without using lots of nasty chemicals.
FFS razors - zero waste!
If you're interested in natural beauty, then I'm sure you are conscious about your environmental impact too. For great hair free skin that is zero waste, sign up to Friction Free Shaving who have a blade recylcing scheme:
Natural sun care for lips
Make sure you also protect your lips in the heat from damage, dryness and cracking. Use natural lip balms with sun protection to moisturise your lips, but to also give them that extra protection they need in the warmer weather. I love Burts Bees lip balms, but unfortunately they don't offer any sun protection, so instead brands like Green People offer lip balms with SPF 8, but if you need higher protection try Alba Botanica summer lip balm with 25 SPF.
The Vegan Kind beauty subscription box
Sometimes it can be tricky to know which natural beauty products are right for you. This is where a beauty subscription can be really handy so you can try different products you might not have thought of trying otherwise! For vegan beauty products give The Vegan Kind beauty subscription a go.
Wild natural deodorant
Check out my Wild natural deodorant review and discount code to make a great saving on this eco-friendly natural deodorant that's zero-waste too!
Don't forget to protect your hair too
Unfortunately sun can also be highly damaging to hair too. Prolonged exposure to the sun can cause hair to become dry, brittle, frizzy or even discoloured. Korres Red Vine Hair Sun Protection contains 93.9% natural content and is suitable for vegans. It protects hair against damage caused by sea water and UV radiation. Natural cosmetics brand Lavera also sell a one-use After Sun Intensive Hair Treatment pouch to help dried out sun stressed hair to recuperate (if you're sparing you can get two uses out of the pack!)
More beauty blog posts
FFS Friction Free Shaving eco-friendly zero waste razor subscription review
Tips to get beautiful healthy hair naturally at home
How to save money on natural beauty products
Beauty tips: how to save money at a hair salon
How much do adult braces cost? + 4 ways to finance them
Save money on contact lenses with Waldo
Bentley Organic reviews - vegan body wash
Greenfrog Botanic natural body wash review
What's in my natural makeup bag?
Why SLS is bad for you so I'm giving up Soap and Glory
3 eco-friendly subscription boxes I use and love
Natural make up brand review - Benecos
Beauty hacks perfect for busy mums
Please pin me!
Save
Save
Save
Save