Easy ways to keep fit this autumn
Posted on
Now that summer's over and the holidays have ended, now is a good time to get focused on your fitness and give your health a much-needed boost. Don't let the colder weather stop you from getting fit; there are plenty of ways to get healthy this autumn. Take a look at these great ways to get fit this season.
Take up walking
Walking is one of the most effective exercises for your body. It's ideal for those who have a low fitness level and can help boost your heart rate enough to count as some of your recommended daily activity. You should aim to walk 10,000 steps or more a day (roughly five miles) to help stay fit and lose some weight. As it starts getting colder, you should invest in some new walking clothes. Make sure you invest in a good scarf and some hats as well as layers you can take off if you get too warm.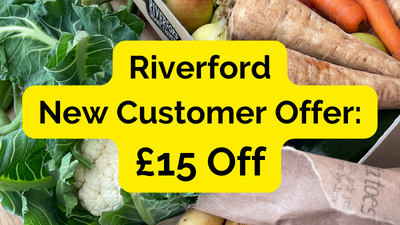 Start running
Running is a fantastic exercise that improves your stamina and works several muscle groups. Running can also be quite therapeutic, so it's good for your mental health too. Check out this running guide for beginners to help you get started and ensure that you practice the right technique. All you need is a good pair of running trainers and a motivational playlist to help you discover a love for running. Have a look at this buyer's guide by GivingAssistant.org - they list some of the best sneakers for women in 2019 (I'm a fan of the Skechers which are always super comfy with their memory foam soles!)
Practice yoga
Yoga is an excellent exercise to help you relieve stress, improve flexibility and take some time for yourself. As an ideal exercise for parents, you can take up yoga in your own home using workout videos and even TV workouts that will teach the moves and let you learn at your own pace. Yoga is suitable for people of all abilities, despite what you might think. There are many variations to help make exercises easier, and you can also buy equipment like elastic bands to help you improve your stretch to work your way up to those more complex moves.
Want more information about yoga? You might like this article.
Start cycling
Cycling in the summer months can make you too hot, which makes it harder to get where you want ago. When the weather is cooler in autumn, you can get on your bike and enjoy cycling longer distances while admiring the beautiful autumn foliage. Take care when cycling by wearing a helmet and equip your bike with lights. As the mornings and evenings get darker you should also kit yourself out in reflective clothing and lighter colours to help other cyclists, drivers and pedestrians see you when you're on the road.
Making an effort to get fit during the autumn months will help you beat those post-summer blues and help you keep your energy levels high. While it's tempting to just curl up on the sofa, getting fit now will help you to ward off winter colds and viruses and beat the winter bloat. A balanced diet to accompany your new fitness plan will help you boost your immunity for a happy and healthy autumn.
Save
Save