Warming autumn flavours: The Tea Makers review
Posted on
I was very kindly sent some autumn themed teas from The Tea Makers last week to sample. If there's one thing that's going to warm you up as the temperatures begin to cool, it's a good old cuppa!
Having ditched the coffee a few years ago as I hated how addicted I had become, as well as that fake-awake feeling, I turned back to tea to help me through the day. Regular tea can, too, become quite addictive, so I've massively cut down on my habit and turned instead to herbal and green teas. These provide me with so much more than just getting my fix. They're an enjoyable treat instead of a snack or an after dinner desert. I love how the smells fill my home and compliment the seasons we're in.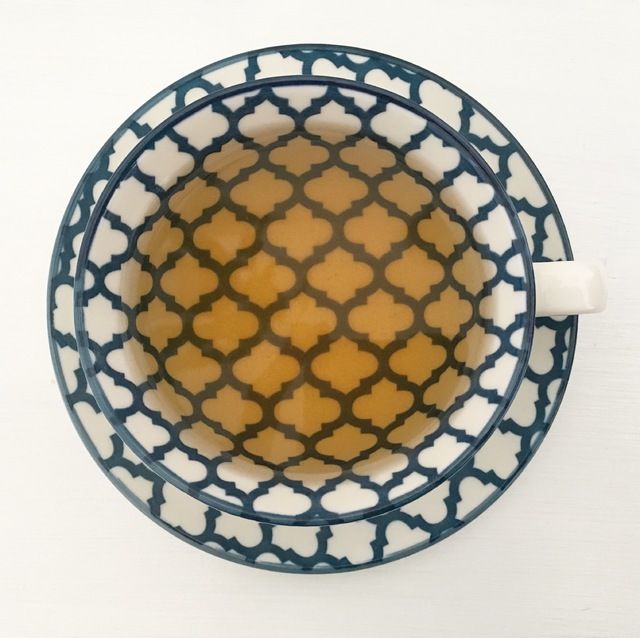 My humble tea bag has also been joined with an assortment of loose leaf teas in recent months. A few years back it was never something I had tried, but now I appreciate the better taste and quality. Plus they are actually really easy to make. I have a special cup type thing that you leave to sit with the loose tea and boiled water in for a few minutes, then you push it on top of a tea cup or mug and the tea filters through. It takes no longer than leaving a tea bag in a cup to make. If you thought making loose tea is a hassle, think again. Search around as there are some great simple contraptions nowadays.
The Tea Makers sent me some autumn themed flavours to try, which is perfect as autumn is in full swing here already. I don't remember autumn starting quite so early the last couple of years, but this year as soon as Bella returned to school it was as though someone flicked a switch. Ping. Autumn is here!
Here are the delicious flavours I have tried and want to share with you today: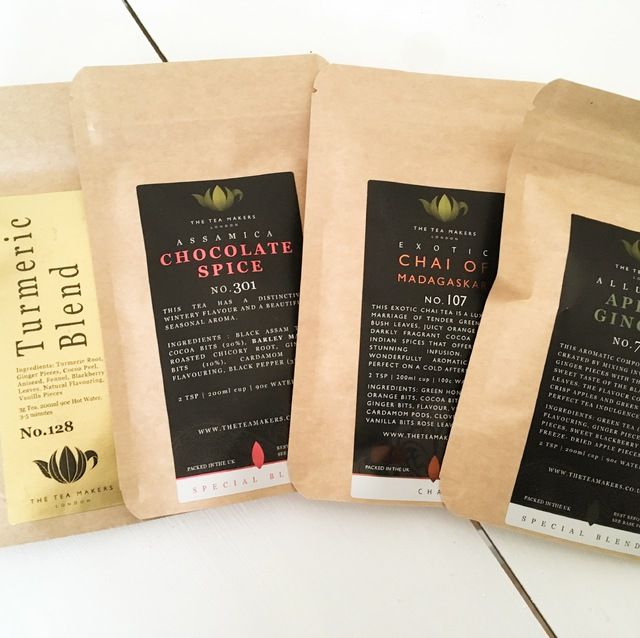 Apple & Ginger
I knew I'd like this as it's a green tea, which I've often declared my love for in this blog! And who doesn't love apple and ginger? They are the perfect warming autumn combination. The apple flavour is strong and masks any bitterness of the green tea. This one was a delicious sweet treat. I love the chunks of real dried apple in the mix.
The Tea Makers say 'A green tea and fruit blend. Fresh and sweet composition, created by mixing ginger pieces with smooth and sweet blackberry leaves and crisp apple. A wonderful tangy tea.'
Chai of Madagaskar
Aah, chai tea. I've also blogged about chai before and called it 'Christmas in a cup'. Which it really is. Just smell it and you'll see exactly what I'm talking about. It's full of Christmas themed spices. It's hearty and delicious. If there was ever a traditional tea to drink on Christmas Day, this would be it.
The Tea Makers say: 'This Chai tea blend is a luxurious marriage of South African honey busy leaves, orange chunks, cocoa pieces and Indian spices. A stunning infusion. Floral aroma. A wonderful tea for a cold autumn/winter afternoon.'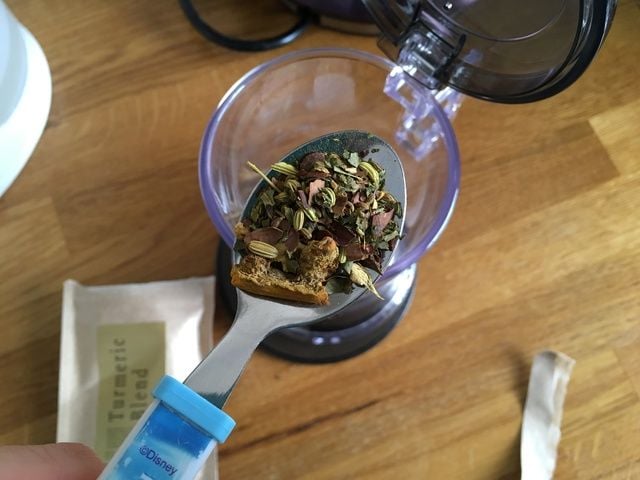 Chocolate spice
This has a sweet smell and tastes delicious. I'd usually add a drop of milk in a black tea, but was able to enjoy this milk free and really taste everything. I'm sure milk often masks the true flavour of tea and makes it less enjoyable. It's good to really savour the flavours and take time to sip tea, instead of guzzling it down without a thought. I love the kick the black pepper adds to the flavour. It's a very satisfying blend.
The Tea Makers say: 'An India black tea from the Assam region with a deep and malty flavour. Combined with cocoa bits for a distinctive richness and warming ginger, cardamom and black pepper.'
Turmeric blend
Surprisingly this is my favourite and I've enjoyed several cups already. I've seen the recent turmeric hype, but hadn't yet jumped on the bandwagon. I've had turmeric in food and it can honestly be quite a potent flavour, so I wasn't keen on trying the tea at first, but I was pleasantly surprised. The turmeric adds a really warming touch without being overpowering, which had been my fear. It really pays to try something new!
Here's what The Tea Makers say: 'A balanced and healthy herbal tea. Imparts a mild and aromatic flavour with subtle hints of sweetness and ginger. Turmeric has been used for thousands of years for its medicinal properties.'
Overall I'm really impressed with the teas I received from The Tea Makers. They've definitely helped in making me feel even more Autumny! The Turmeric Blend is my favourite of the lot, but the other three aren't far behind. With Christmas just around the corner, why not treat some of your favourite tea loving people to some lovely loose tea this year?
You can find The Tea Makers here: https://www.theteamakers.co.uk
Save
Save
Save
Save
Save
Save