How to upcycle furniture to create standout pieces for your home
Posted on
Upcycling is all about bringing old items back to life while also creating standout pieces for your home.
Whether you're new to the upcycling world or you're a seasoned pro, here are some helpful tips that'll help you get your next upcycling project off to a good start: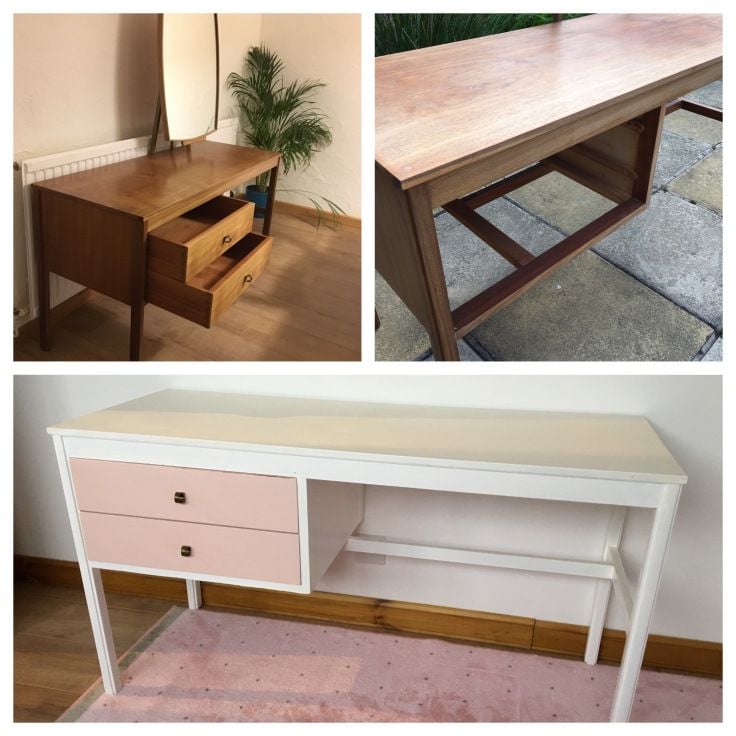 Top things to consider
If you think about upcycling as a way of turning unloved items into prettier pieces for your house, you'll be able to see where you can make these improvements instead of throwing things away. So, the next time you go to get rid of an old desk or chair, think about how you could reuse this item to create a new, designer piece.
Before you start, make sure you've got all the equipment you'll need so you aren't starting and stopping the project once you get going. To get the desired finish, it's also worth investing in the right tools for the job, with places like Travis Perkins offering a variety of equipment that'll help you get the job done right.
Worried about ruining furniture you use a lot?
Then why not start by using a piece you've picked up for next to nothing at a junk shop or car boot sale?
That way you can try out your techniques and tools on a throwaway piece before turning your hand to the better stuff!
Achieving a distressed finish
One of the most popular techniques for upcycling is to achieve the distressed look to make shabby chic or even rustic looking furniture, and, thankfully, this is quite easy to do.
To master this way of restoring furniture, the best place to start is a set of drawers or an old cabinet. Sand the piece down thoroughly before you start applying the paint, opting for chalk paint so you don't have to prepare the surface beforehand.
Once the paint's been applied, arm yourself with some sandpaper and go over certain areas, corners and shelves to create the distressed look. This adds endless amounts of character to your furniture, and it can even be added to by painting a different colour underneath the main colour to create a beautiful contrast.
Creating Vintage Pieces
Alternatively, if you don't want to create a shabby chic feel but want to add an inspired, vintage look, you can opt for a simple paint job. After you've sanded down the furniture use a few different colours to bring the furniture back to life. For example, duck egg and greys are great for enhancing old bookcases, or why not go bold with dark blue and white – perfect for nautical-themed bathrooms!
Final word
When it comes to upcycling, the possibilities really are endless. So, have a go on some cheaper items, getting creative with new looks and finishes for the furniture around your home.
Check out some of our upcycled items on my husband's blog at https://wood-create.com
Save