Create a professional logo for your blog in under 10 minutes with Logojoy
Posted on
I was kindly invited to try out an AI logo creator called Logojoy and I've been playing around with it yesterday and this morning to create logos for both me and my husband Ben. I'm quite happy with my own logo, but Ben has been blogging since June and still hasn't decided on a logo.
So this morning I decided I'd create him one. His website is called Wood Create and is a place for him to share all his wood creations and DIY adventures in our home, garden and beyond.
My thoughts on a suitable logo were nothing too frilly, something bold and perhaps something somehow related to wood, if that were possible.
How to design a logo with Logojoy
Here we go. Six easy steps.
First, enter your business/blog name.
Next, choose 5+ logos you like from the selection shown.
Choose a colour scheme (I decided to go for orange for some reason – brown for wood seemed too boring and brown, so orange seemed like the next logical choice)
Add a slogan if you like. I left this blank.
Pick an icon. Ooooh. This is where I found a little chunk of wood icon – like a trunk or chunky branch with a leaf and twig sticking out. Perfect.
Voila – lots of logos for you to scroll through and choose the one that is perfect.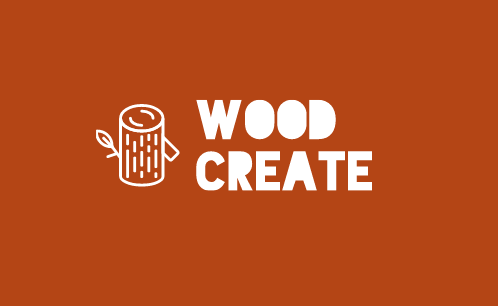 Easy peasy
It actually took me way less than 10 minutes to create a professional looking logo. The part that takes the longest is choosing the logo that is best.
I also realised Ben should not have a logo of just the initials of his blog name as they are WC!
After choosing the logo I liked the best I was able to see how the logo would look on business cards, adverts and merchandise. This part got me very excited as I could see how professional it really looked on business cards and I sent Ben an email immediately saying he needed the sweater!
Imagining the logo in use really brings the business to life.
If you're happy with your logo the cheapest option is $20 to download one image. If you want higher quality images with colour variations and a range of different formats (eps, pdf, png and svg) you'll need to choose the $65 package which is what I was able to trial. This premium package also gives you full copyright to the logo for commercial and non-commercial use. You can also download brand guidelines which is a resource with full fonts and colours so you can maintain brand consistency on your website and in any printed text.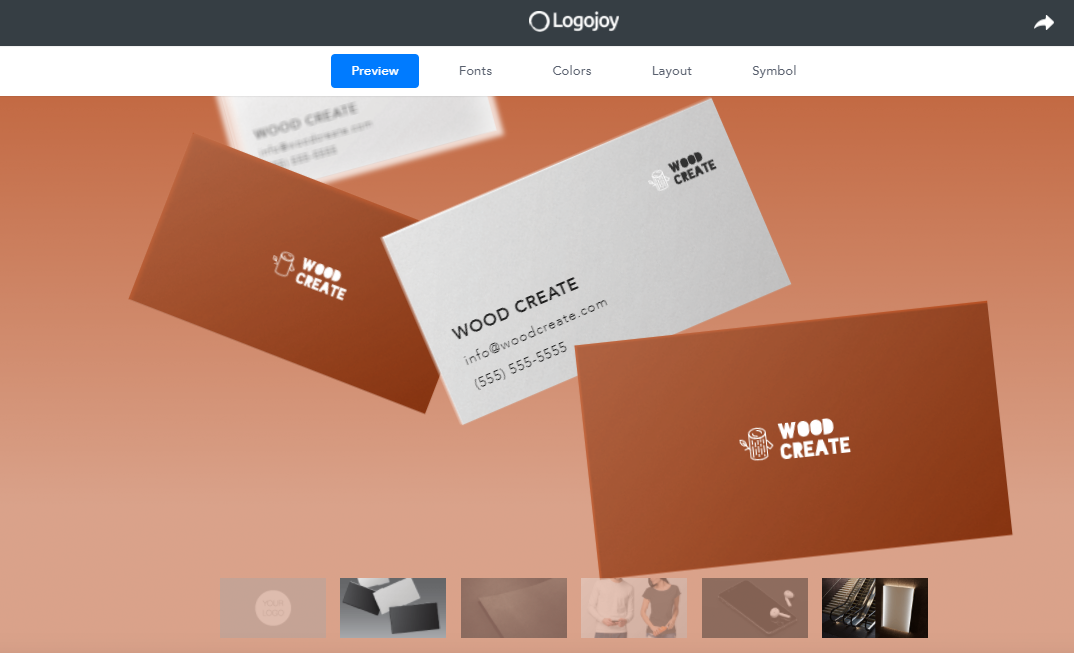 My thoughts
Overall I'm really impressed with Logojoy, especially the speed at which I was able to generate numerous suitable logos which looked professional. If you are terrible at design and need a logo in a hurry, this is definitely the place to go. Ben has so far spent hours and hours trying to draw and create his own logo online as well as using design software, when it could take him a few minutes using Logojoy. For the time and effort wasted elsewhere so far, it makes Logojoy's price seem totally worth it.
I like that the logo generator is so simple and easy to use. Anyone can use it, even if they're no good with technology or design. It allows anyone to have a great looking logo and to easily customize aspects of it without any design skills.
One thing I forgot to mention is the social media kit add on. For just $9 the logo can also be downloaded in 40 different sizes which are ready for Etsy, Facebook, YouTube, Twitter and many more, meaning the logo is ready to go on all social sites and no time is needed to resize in another program. This will definitely appeal to busy business owners.
I think the logo I have chosen for Ben looks great. It's bold, simple and timeless. What do you think?
Click here to try Logojoy today!
Have you used a Logojoy to create a logo? It's free to use the generator, why not have a go?