The 5 most important things to have in your first aid box
Posted on
Having a first aid box wherever you are, whether at work, home or camping, is an essential. You never know when an injury may occur or when you may need to give first aid to yourself, your family or even a stranger. You may make your own first aid kit or buy one from many pharmacies and drug stores or online. Here are some items you should include: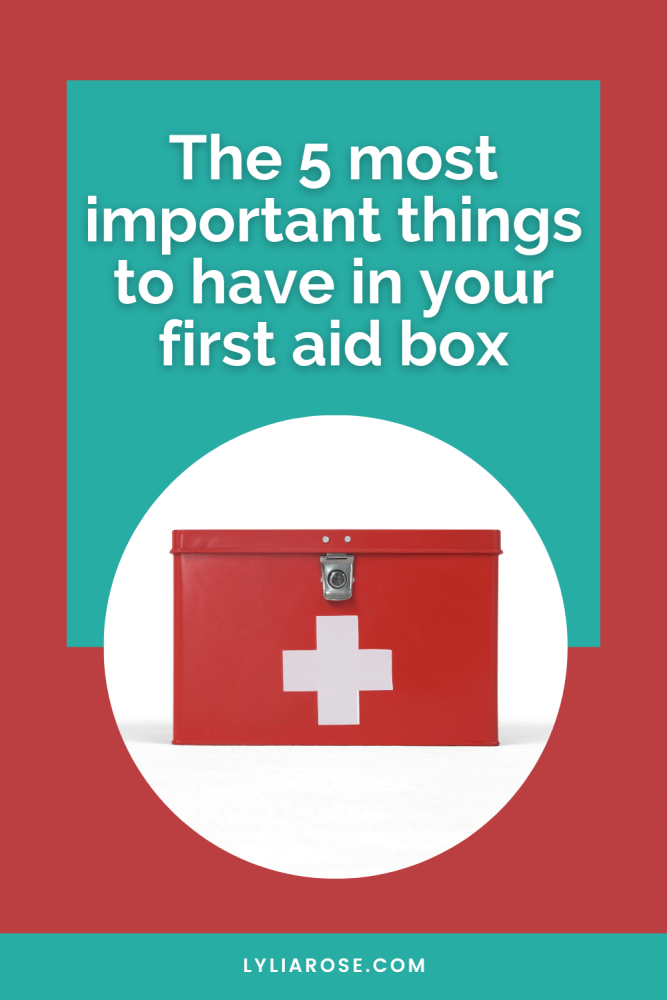 Bandages and dressings
These are essential for any cuts and scrapes or a serious bleed. They are sterile and highly absorbent, and can be wrapped and tied around the area, meaning they stay on better than Elastoplast's. If you ever need to assist someone who is having a serious bleed, a bandage can be used as a tourniquet tied above the bleed to reduce blood flow to the injured area and stop blood loss rapidly. Having this simple piece of equipment could be the difference between life and death with a large cut incident.
Scissors
These can be used to cut bandages, cut clothes, rope, seatbelts and many more. First aid box scissors are usually just used for simple things such as cutting dressings to the correct length, but can be used in more serious events to cut away clothes to reveal the site of injury if needed.
Tweezers
This is a simple one that many people may forget, but how many times as a child did you get a splinter? Splinters not only hurt, but left untreated can cause infection, so the sooner a splinter is removed, the better. If you go camping a lot, this is definitely an essential when learning how to make a first aid box based on what activities you are doing.
Gloves
Gloves protect you from bodily fluids or anything else you may come into contact with. There is no use in cleaning a wound with your hands that may be harboring thousands of germs. When administering first aid, we must ensure we protect ourselves, as well as the person we are administering first aid to. If you have a cut on your hand you may be endangering yourself to blood-borne viruses, making two casualties from the situation.
Pain relieving medication
No matter where we are or what we are doing, chances are someone has asked you at some point for some aspirin, and you haven't been able to help. Having this in your first aid box means always having pain relief to hand if needed, as aspirin and ibuprofen are one of the highest selling over the counter medications, bringing in just over $4.1 billion in sales in 2016.
These are just some of the essential things that you may need in your first aid box, but this is not a comprehensive list. There are many more items that may come in useful for you depending on whether you use a first aid box in a clinical setting or a family setting. Remember, even simple first aid can help save a life, always be prepared.
Want to manage your finances better?
Here are loads of family finance tips and helpful debt articles.
Check out my massive money-saving tips section and find some great deals on my voucher codes and free money pages!