Money Making Mums Blogger Interview: Kerry from Money Saving Journeys
Posted on
Welcome to my Money Making Mums guest series all about how to earn a decent living from home, even as a busy parent. As well as guest posts from awesome bloggers sharing their tips and tricks, I am also interviewing relevant bloggers to discover how exactly they make money from home. They aren't all mums, but the methods they use to make money from home are totally suitable for parents who want to earn their own income around childcare and general parent duties.
As you've probably guessed, I love making money from home. As a busy mum to two young children, working from home for myself provides me with the flexibility I need to care for my children and avoid high full time childcare costs. It also means I get to do what I love. I'm an advocate of earning money online and from apps, and I'm always looking for new ways to make more income from home.
I've decided to invite other bloggers and money making mums to share even more ways us busy mums can make money from home. If you'd like to feature in this series with a guest post or you'd like to be interviewed, please do get in touch.
This week I'm interviewing Kerry from Money Saving Journeys :
Hello, welcome to my Money Making Mums Interview. Please tell me a little about who you are, where you're from and where you blog.
Hi! My name is Kerry and I blog about debt busting, money saving, money making and travelling on a budget over at Money Saving Journeys – https://www.moneysavingjourneys.com
This series is all about mums being able to make money from home. Can you tell me what you do from home to make money?
I am quite new to making money from home. I only started at the beginning of the year, but I currently do surveys, I have gigs on Fiverr, I do website reviews and I have created a couple of eBooks.
What makes it suitable for mums?
Everything I do can be done from home, or anywhere that you can connect to Wi-Fi! It is especially useful for mums as you can do any of these money makers in whatever spare time you have.
What do you love about working from home?
I also work outside the home part-time and I love my job. What I love about the work I do from home is the flexibility it allows with the time that I have, the skills I have learned and continue to learn and I still can't get over the fact that it is possible to make money online. I wish I had started years ago.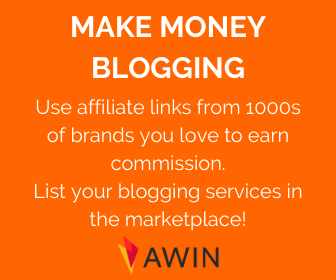 What are your top three negatives to working from home?
As I mentioned, I work outside the home, so my time at home is limited. Add in to that being a mum and my time reduces even more – due to homework, after school activities and general household stuff like cooking and cleaning.
So my top three negatives would be:
Limited time
Lots of distractions
Deadlines all coming at once and there is only you to meet them!
If you could only pick one, either working from home or working in an office for the rest of your life, which would you pick?
My dream is to eventually work remotely, whether that be for myself or someone else. I really like the idea that I could travel (which is one of my passions) and work at the same time.
Lots of people say they'd find it hard to stay motivated if working alone at home. What keeps you motivated?
I love the work I do from home and that is how I stay motivated. I am currently only offering work that I really enjoy doing in the time I have.
Do you have a favourite quote to keep you inspired?
I do but I can't remember who said it or even if I have remembered it correctly. It went something like this:
The amount of money you can earn online is only limited by the number of 'Buy' buttons you have out there.
Do you have any advice or words of wisdom to share with mums wanting to make their own income from home?
I have two:
Diversify – have lots of income streams
Create income from things you love to do
Thank you so much to Kerry for taking part in my guest series.
Would you like to take part? Find a contact form in my top menu or email [email protected] - not a mum? No worries! This guest series is all about inspiring parents to earn their own income and realising they have more than two choices of going out to an employed job or being a stay at home parent. Of course if you choose to do either of those options that's absolutely fine, no judgement here, but lots of mums, like me, didn't realise there was another way to make money by the many self-employed options available nowadays. If you earn from home, parent or not, and it's suitable for parents then you can take part.
Check out the rest of the series here: Money Making Mums
Please pin me: