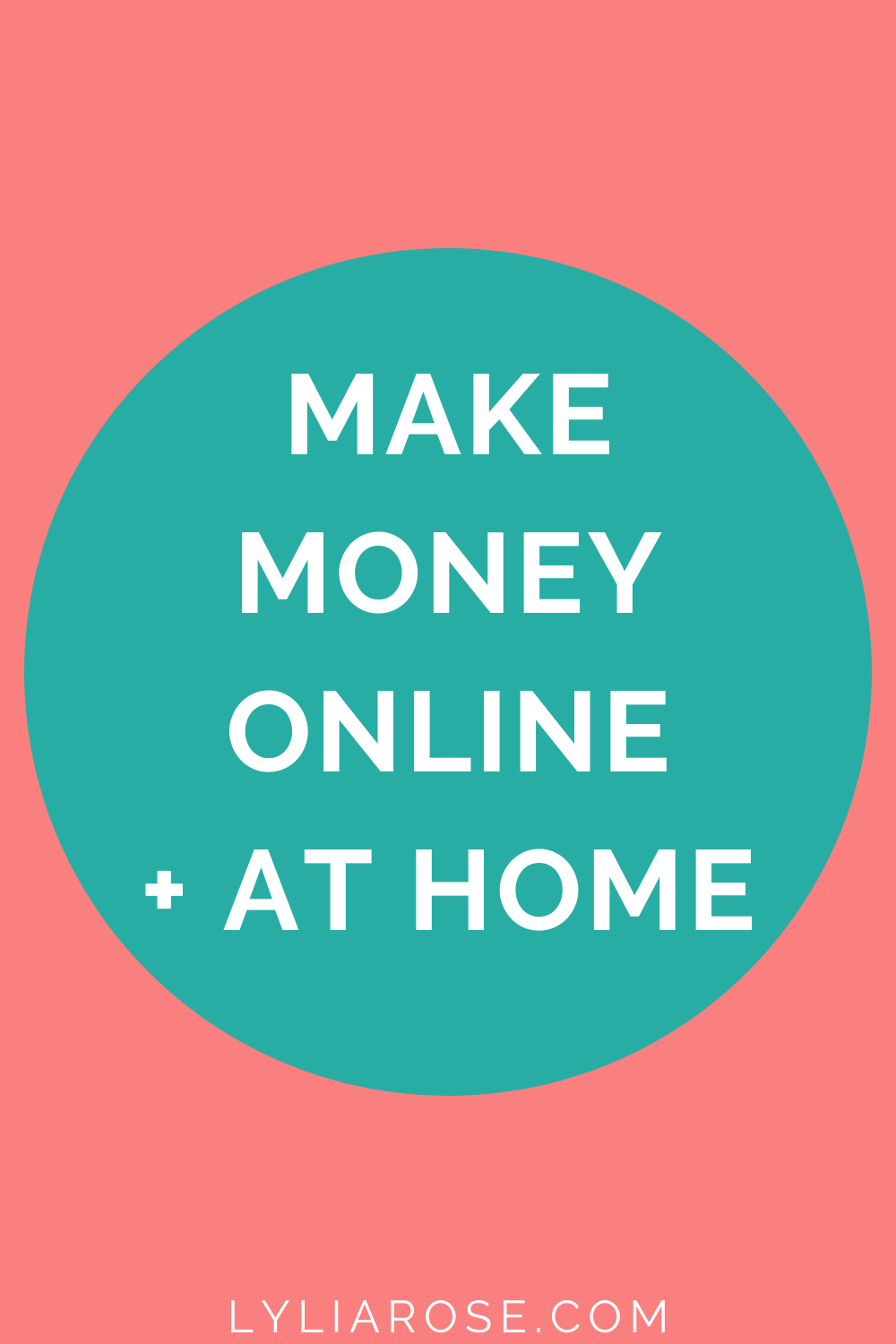 Ways to make money online and at home
Looking to make extra cash from home? Want a side hustle idea? Wondering how you can make a full-time living working from home in the UK and even beyond?
I have managed to successfully make blogging my full-time income and I also do lots of side hustles from home and online to top up my monthly income. I've found lots of ways to make money online and from home in the UK. I've even found many free money offers in the UK that take only a few moments of time to earn cash for free!
I'm passionate about finding real ways to make money at home and I share my tried and tested methods on my blog. This page will share some of the best articles from my money blog to help you discover many ways to make money online.
This page contains affiliate links and ads.
Quick links to popular posts:
Why I started making money at home:
Becoming a parent gave me the need and desire to look for work from home jobs for mums. It made no sense for me to return to my full-time job and pay extortionate childcare costs for several years, leaving us without my wage at all for several years. I needed to find a way to make money that fit around my husband's working hours at the time, or ideally ways to make money at home so we weren't just passing ships.
At first I found it really hard to find genuine work from home jobs in the UK, but once I found the right places to look then I realised there are lots of websites and different methods to make money online. I discovered many legit ways to make cash from home!
Since having my first child in 2012 I have tried and tested no less than 60 ways to make money at home. I share them all on my money and lifestyle blog so you can see which are the most successful for me. I love trying new ways to make money at home and documenting my experience.
Discover lots of ways to help you make more money and save more money all over my website. Check out my top menus for many easy-to-read and understand personal finance articles and UK lifestyle topics.
Get free money back from everyday spending with cashback:
I've said it so many times, but I always say it as I still know so many people who don't check for cashback and they are losing out on hundreds of pounds a year from their online shopping and bookings.
ALWAYS check for cashback at Top Cashback and Quidco for great discounts at online retailers. It only takes a second and all you have to do is click the link from the cas back site to go to the retailer and then shop at normal.
They have free memberships, so it costs you nothing and you can get a significant amount of money back for all your online shopping and bookings.
Save money online with this list of UK cashback sites!
Smart phone apps to make money:
Make money online with these websites:
Make money from refer-a-friend schemes: