Love Layla Designs review: rude, crude, hilarious sarcastic greetings cards
Posted on
I'm no stranger to the fabulous Love Layla Designs. Having started out myself as a small business owner selling jewellery among other things, I regularly networked with other small businesses in the UK on social media, mainly other women in business on Twitter. It was here I first discovered Love Layla and their hilariously crude, rude and sarcastically offensive greetings cards. As they say in their own words, they're 'printing what you're thinking'. It's the most apt tagline and the cards are nothing short of brilliant.
I like to keep this a family friendly blog, so I've gone for the most polite cards I can find. I'm not a very crude person, so they actually suit me just fine. The cards I chose are perfectly suited to mine and Ben's humour. Or at least mine. I'm sure it's Ben's type of funny too, or he just goes along with me because he has no other choice. Ha!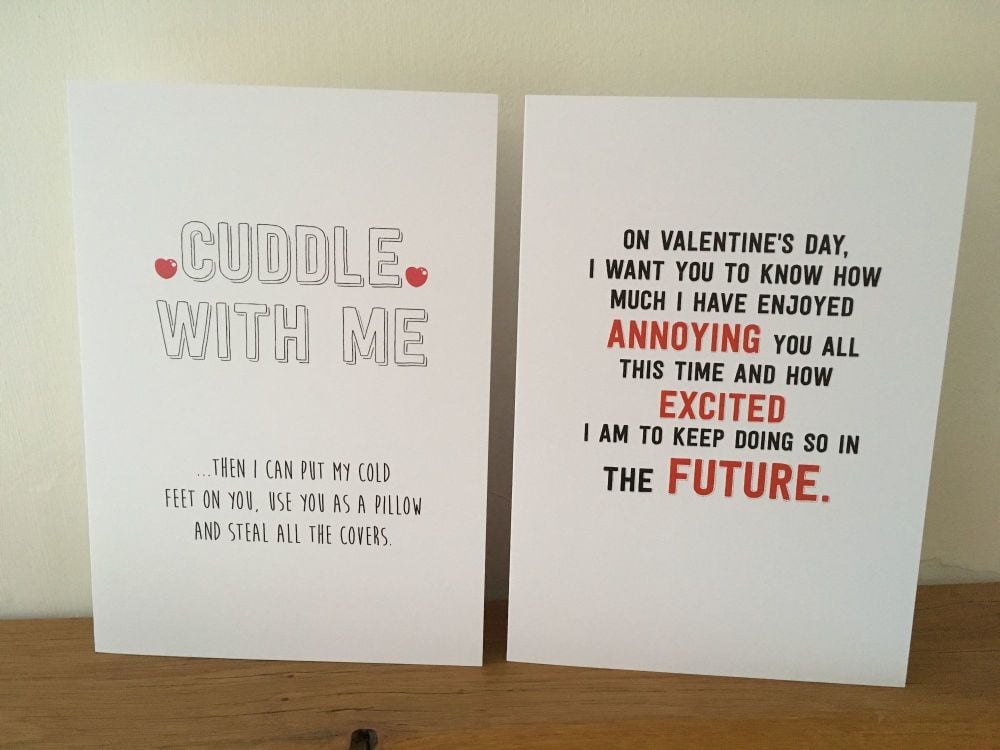 We do have a lot of personal banter and it's always very sarcastic. I'm not very lovey-dovey at all. I can rarely even bring myself to say the big L word. Something always stops me. If Ben says he loves me I'll usually say 'thank you' or 'me too'. I used to be more in touch with my emotional and affectious side, but I seem to be losing it more and more the older I get. Luckily Ben just jokes about it all the time and I don't think he's ever experienced anything different from me so he's used to it.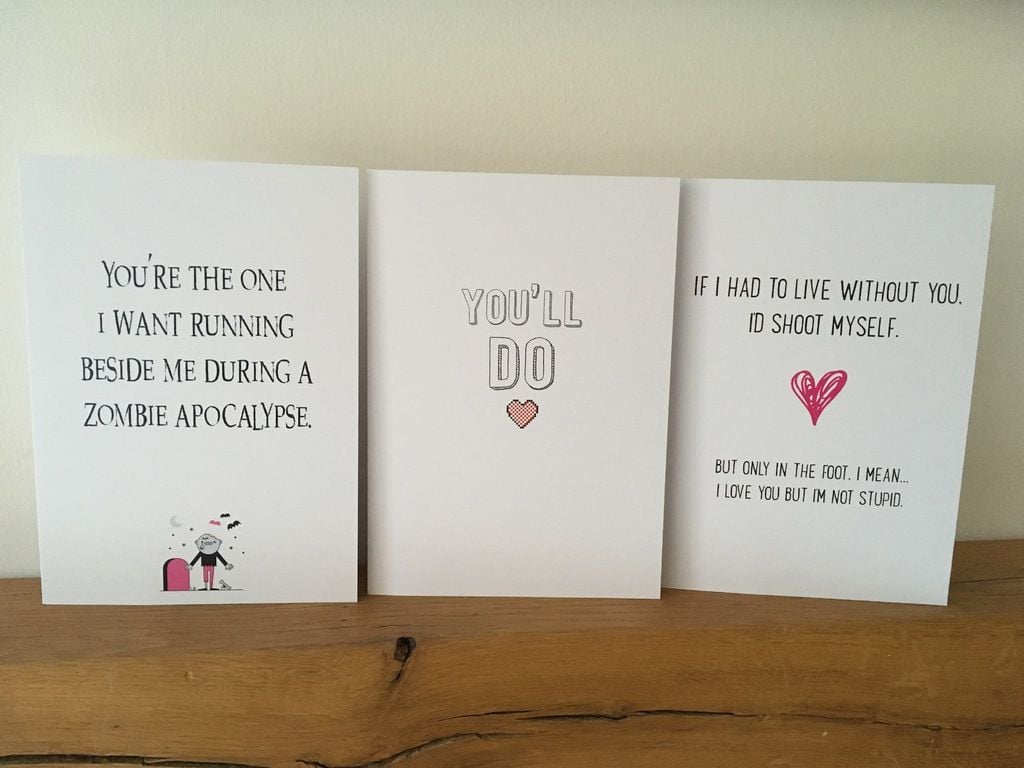 The cards I was kindly sent (for my honest review) are from the Valentine's range, though they are also perfect for anniversaries too. I've just completed one for Ben which is for the two. We started our relationship at the end of February so I've written a joint card. We'll have been together seven years this year, so it definitely deserves a card. Hopefully we'll make it through the seven year itch. (That's actually what I've put inside the card, ever the romantic!)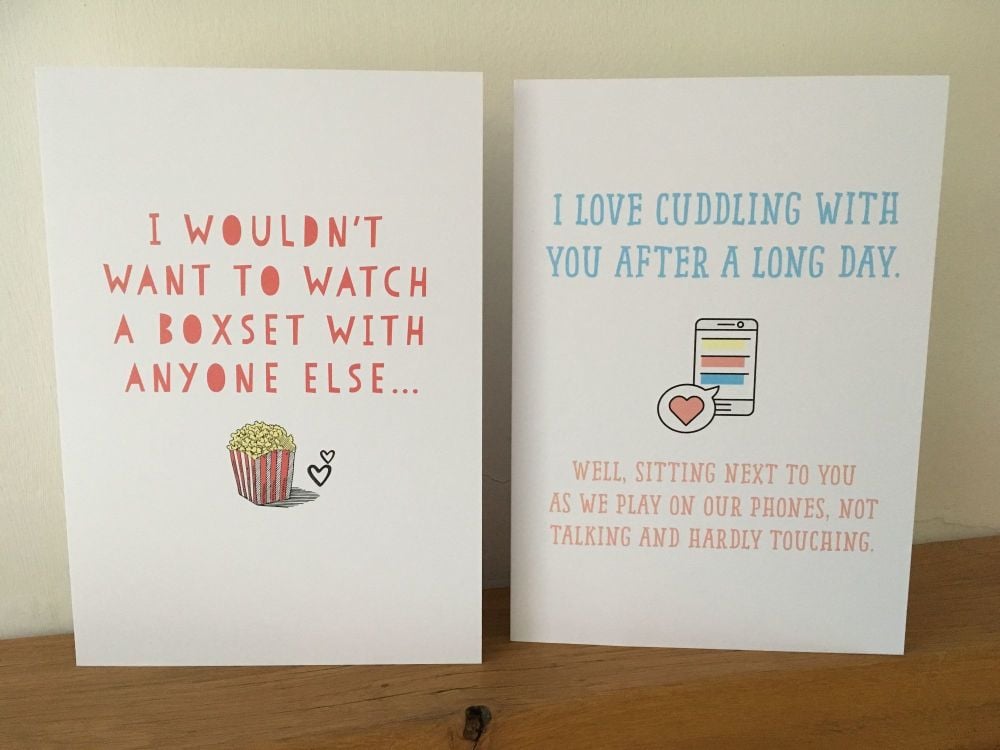 I was sent seven cards and it was so hard to pick one to give Ben next month. Can I just give him all seven? Overkill? Luckily I'll be sorted for the next couple of years of anniversaries, Christmases and Valentine's Days. And even after that I know exactly where I'll be returning to buy cards I know Ben will love. Being a typical man he's not that into cards, so it would be a waste of time me buying him a cute bear holding a heart type card with a sentimental poem. That's so not him (or me). I have to find him cards that I think he'll find funny and witty and Love Layla are both of these with a pinch of inappropriatism on the top.
I've seen so many of the Love Layla designs online, but it's always so different when you see them in reality. They are much bigger than I imagined - a proper sized greetings card. They definitely haven't scrimped on the quality of the paper either, using thick card stock. I love the branding too. The cutesy looking text and pink hearts which is so juxtaposed against the content of the cards! I bet some people are in for a bit of a shock when they stumble across the website! It's definitely not for the easily offended or those who strongly detest swear words. You have been warned.
Visit Love Layla here. Go on. I dare you. https://lovelayladesigns.co.uk