Money Making Mums Blogger Interview: Rachel from Rachel Bustin
Posted on
Every Friday I invite other bloggers and money making mums to share even more ways us busy mums can make money from home.
Hello, welcome to my Money Making Mums Interview. Please tell me a little about who you are, where you're from and where you blog.
Hello, I'm Rachel from Rachel Bustin a family lifestyle blog. I live with my husband and 2 year old daughter down in Cornwall. We are expecting another baby girl this spring so earning money from home is more important now than ever.
This series is all about mums being able to make money from home. Can you tell me what you do from home to make money?
My main source of income at home is from my blog. I enjoy writing so the money come from sponsored posts mainly. I make a little from adverts and affiliate links on my blog but not enough! This is something I need to work on this year. Other sources of income come from doing online surveys and the odd selling of bits on eBay.
What makes it suitable for mums?
The hours are flexible around your home life. I work every evening on my blog, although I'm hoping to get ahead and take a night off a week!
What do you love about working from home?
Earning money at home in the comfort of my PJs on the sofa. Being able to still earn if the little one is ill and being able to get to appointments without the hassle of changing things around. Not having to rely on extended family for childcare.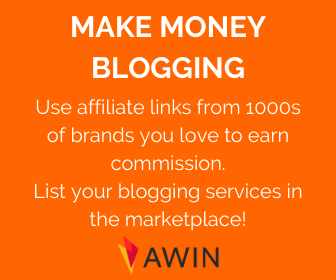 What are your top three negatives to working from home?
Finding the motivation is hard sometimes! It can be lonely. You can be easily distracted and therefore your productivity declines.
If you could only pick one, either working from home or working in an office for the rest of your life, which would you pick?
Ahh a tricky question! Can I pick both? I would love the balance of 1 or 2 days in the office and the rest at home. Reason I say this is because I do like a bit of adult interaction for my own mental well-being. It's how I get inspired by talking and working with others.
Lots of people say they'd find it hard to stay motivated if working alone at home. What keeps you motivated?
Looking at my daughter, she gives me the motivation to earn money so I can spend more time with her at home.
Do you have a favourite quote to keep you inspired?
"Start by doing what's necessary; then do what's possible; and suddenly you are doing the impossible."
Do you have any advice or words of wisdom to share with mums wanting to make their own income from home?
Go ahead and try it! It's hard work but very rewarding!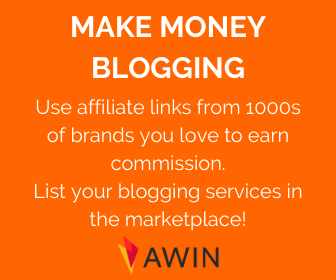 Thank you so much for taking part in my interview series :)
Want to get paid to blog?
Want to make some extra cash?
Find loads of ways to make extra money at home on my blog, as well as my favourite side hustle in my matched betting blog.
To get started, you can make money online with 60 methods I've tried and tested.
Just need £1000? Here's how to make £1000 in one month at home.
Short on time? These methods can make money in one hour.
Want free cash? Here are loads of free money offers.
Subscribe to our free newsletter for the best free money offers, money-making and money-saving tips we discover!