One Third Stories Review: an imaginative way to teach your child a new language
Posted on
If there's one thing I think the education system in this country is lacking, it's teaching a foreign language. Many European schools start teaching English to children as soon as they start school. This is so much better. It's much easier for children to learn a new language from a young age. It seems to become more difficult the older we get. It's perhaps an obvious choice for non-English speaking countries to teach English as it's the 3rd most spoken language in the world according to Babbel. Interestingly Spanish is the 2nd most spoken language and it has more native speakers than English. I think most people would assume English is the most spoken language in the world but it's actually Chinese!
Why doesn't the UK teach languages?
Perhaps UK schools should start teaching Spanish to children from a young age and then give more language options at senior school. I definitely wish I was taught a second language from an early age. The efforts to teach me by the time I reached senior school seem a little wasted. I needed to start much younger. There's also a lack of communication between the schools. I started to learn French in junior school around the age of ten for one or two years. I can't quite remember. But once I started senior school at age eleven, I was taught German. This meant I totally forgot any French I had learnt and started over with a new language. It seems like it was a waste of time for the junior school to start teaching us French at all.
By my second year of senior school I was doing well at German so was offered extra lessons to learn French, if I wanted. I took the opportunity, but struggled to pick up French now I was age 12 or 13 and found it too complicated so I didn't carry on. Plus we only ever had a couple of hours of language lessons a week which never seemed enough.
So as an adult I can only really speak English, my native language. I can piece together a few sentences in German and I know quite a few words, but not enough to speak it. I know this as Ben has a lot of family in Germany and if they try to speak to me in German, I'm clueless. I know the bare minimum to be able to say a greeting or ask for a drink or meal. I'd struggle with much else. As for the French I learnt? I know nothing. Hello, goodbye, yes, no, perhaps the numbers to ten, but that's it. I do have a B grade in GCSE German, but I'm not sure that's much use or even represents the level I am at now I'm in my thirties!
So the school system here could really do with a language shakeup. A consistent language taught throughout, starting young. Unfortunately me and Ben don't teach our children a second language as we don't know another. It's a shame.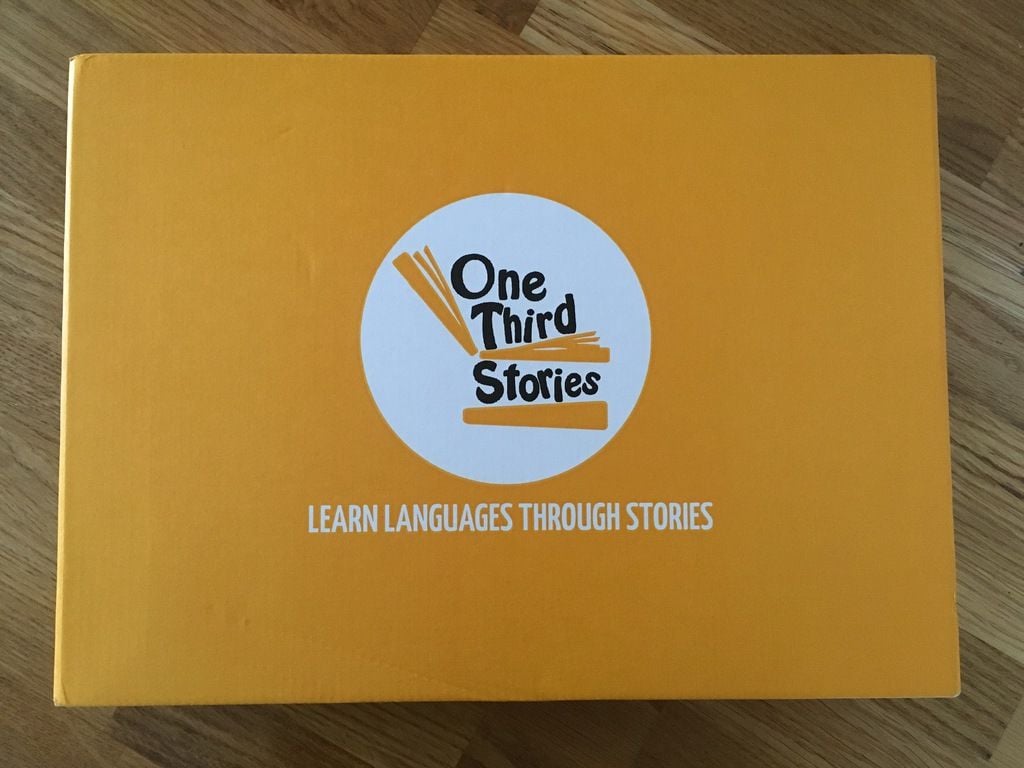 Who are One Third Stories?
With all this in mind, I couldn't turn down the opportunity to review One Third Stories – a subscription for children to learn a new language. A box is sent every month containing activities and a story book which starts in English and ends in a foreign language. The choices are Spanish or French. We decided to choose Spanish as we're off to a Spanish Island this year so it will be great if Bella can say a few words, especially hello and thank you. It will also be great if Ben and I learn how to say a few words too!
You may have recently heard of One Third Stories as the weekend after I received the first three subscription packs in early February, they were on Dragons' Den! Being a passionate business owner myself I love watching Dragon's Den to feel inspired and see the ideas others have come up with. It was great to see the faces behind the brand and see their passion, enthusiasm and plans for the business to grow. Even without securing an investment it's got to be an incredible experience and marketing boost just being on Dragons' Den if you have a good product and I believe they really do. They did receive an offer from Peter, but they turned it down. Let's hope they'll be one of the success stories without the help of a dragon!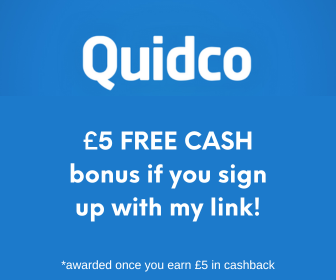 Learning languages can be such a bore, especially if you don't start learning until you're at senior school and you're not very interested in them by that stage, so One Third Stories have tackled this dilemma by making them interactive, interesting and engaging and allowing children to start at a younger age. It's an activity parents can do together with their child through story telling. Both my kids love stories. We read them both one each evening before bed, or two, or three! It's their favourite part of going to bed, snuggling up with a book. Bella even reads stories to us now as she's five and a half, so we use the calm time before sleeping to read together as a family.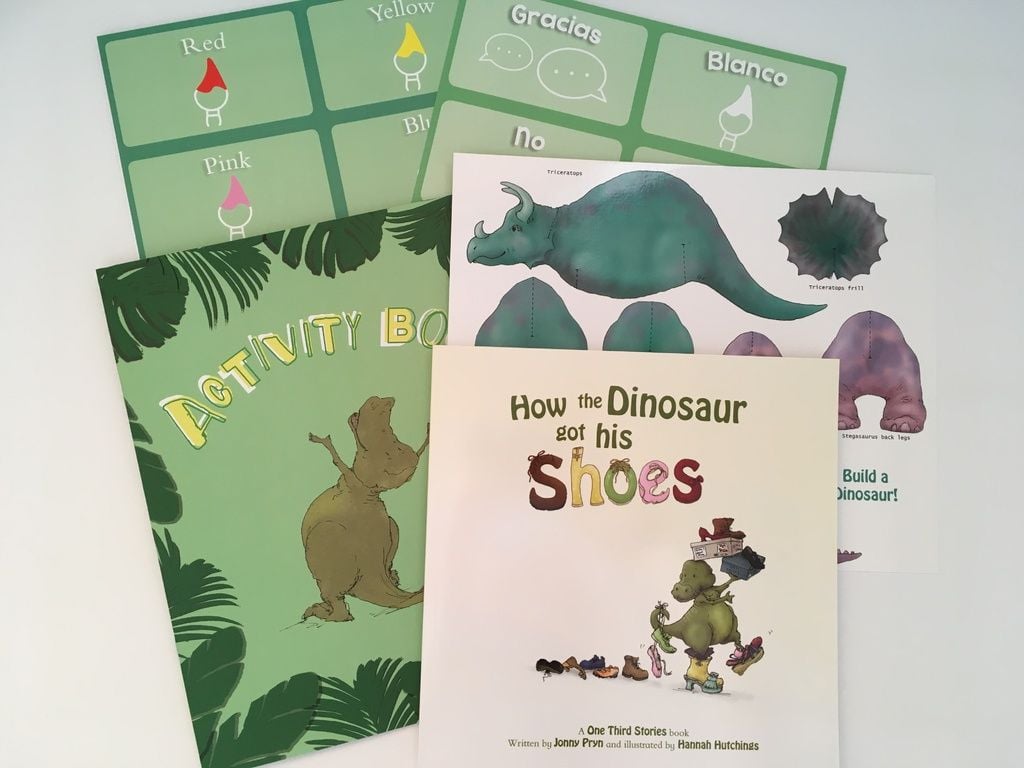 Books start in English and end in another language!
In the One Third Stories books the story starts in English then ends in Spanish. Words are gradually introduced in stages using their 'Clockwork Methodology' to introduce them slowly and in a way where the meaning is easily understood. It's such a brilliant idea and stops the process from being overwhelming. Plus the children get to enjoy a story at the same time. The subscription is designed like a course so you'll start with the easiest books and some basic language skills such as colours, numbers and greetings, then the following books will reinforce the language already learnt as well as introducing new vocabulary.
To make it even more entertaining for the children is the inclusion of an activity booklet each month, games, cut outs and flash cards. These are all related to the story received each month to help the children practice their new language skills through play.
If you're thinking, but how on Earth will I know how to pronounce everything? Don't worry! I was thinking the same, but they email a link to an audiobook which is narrated by native speakers to help with pronunciation. I recommend listening to the audiobook first as you look through the story and then trying to read it yourself. But if you get stuck, just listen to the audiobook again! Then once you feel quite confident reading the story you can try the activity pack with your child.
The three books we received are 'How the Dinosaur Got His Shoes', 'Little Monster', and 'Wilma the Whale'. Reuben is dinosaur obsessed so I already know that book will soon disappear to his room! The books are high quality and I was really impressed when I opened each box. I was excited too just knowing how excited Bella will be when she sees it all. We really do love a good story book in our household!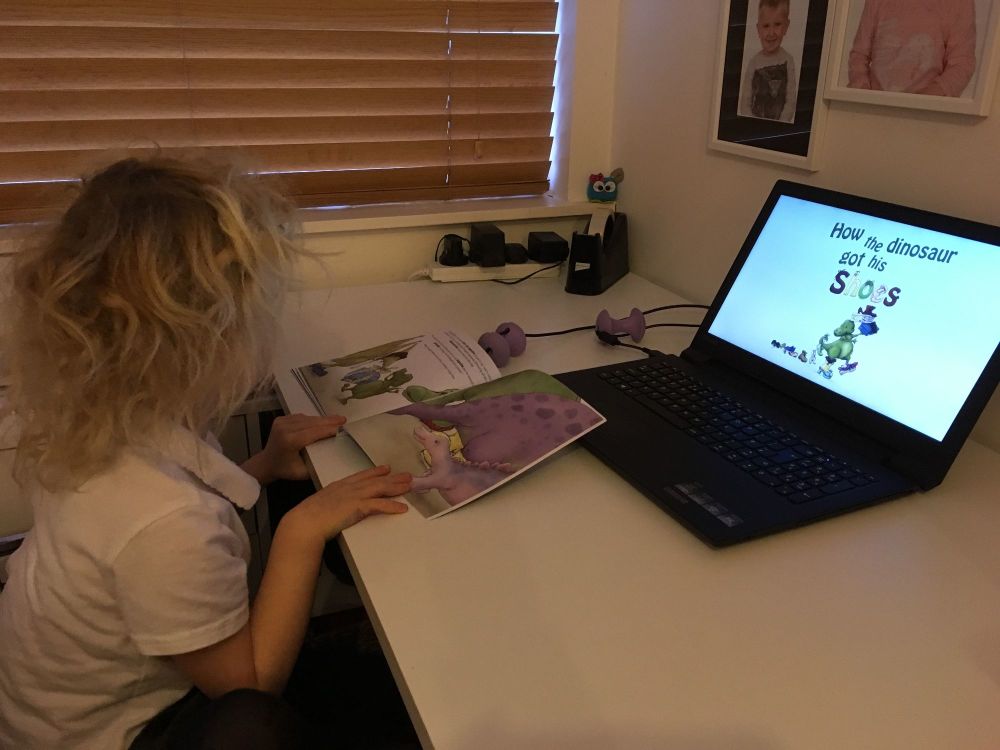 Our review of One Third Stories
As expected, Bella was really excited when she saw the bright yellow boxes and their contents. She couldn't wait to get stuck in! I knew I needed some time to sit with her and look through these books as she's five and a half, so would need some help with the language. I'd recommend sitting with your child to look through at first, especially if they are younger as they may need some guidance.
We listened to the audio book first and flicked through the book at the same time. The audio book is really useful as we could skip back to re-listen to how to pronounce the Spanish words. Bella laughed at the story and the dinosaur's different shoes and she quickly worked out the words that meant thank you, hello and the numbers.
After the story we looked through the glossary and tried to remember the words. There are flash cards included in the pack which are great for helping to memorise the Spanish words. Then, probably the best bit for Bella, the activity pack! Bella loves activity books, worksheets, crosswords, dot to dot, maths questions – basically anything where she can fill in an answer and try to get it right! So the activity book is the perfect way to spark her interest even more.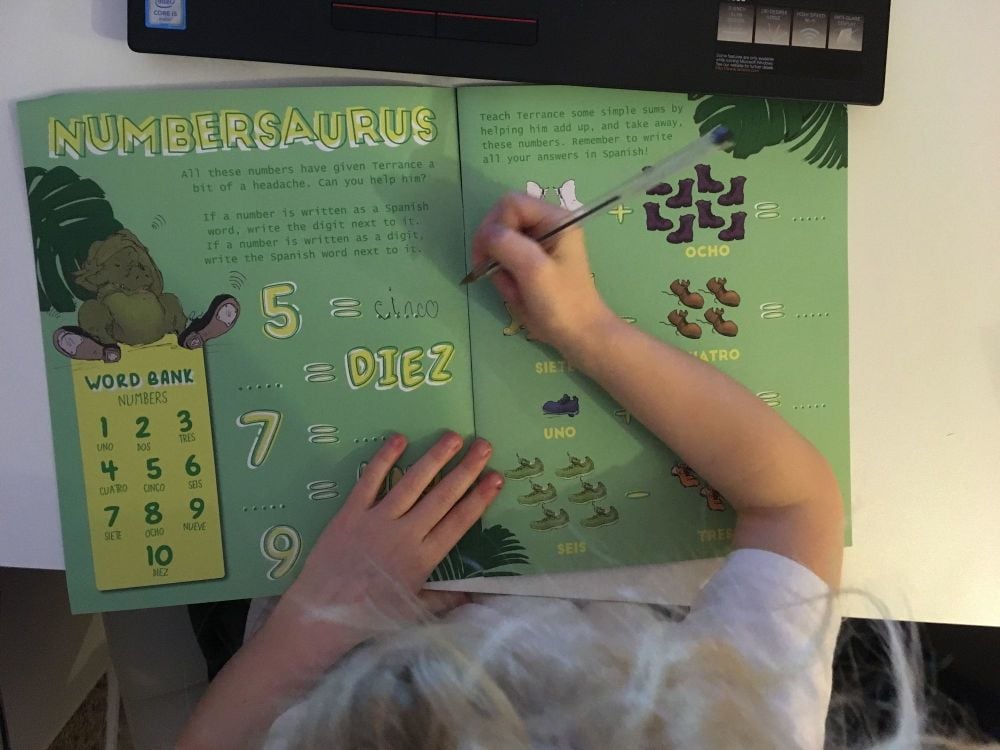 My first impression is it's a brilliant way to start introducing a foreign language to children (and parents) through a story together. I've never seen a language taught this way so it's very unique and clever. The activities at the end of the audio were a little tricky, even for me. They are repeating the sentences back, but I feel for the first book, at least, it should just be repeating single words to get a feel for the language and pronunciation. The book and subscription box, however, is really wonderful. The books are high quality with imaginative stories that children love and will ask for again and again. The activity books help the children to enjoy learning the language even more and give them something fun to look forward to after reading the story. As a newbie to Spanish myself, I felt I was learning as much as Bella.
If a child is already learning a second language, this subscription would be the perfect accompaniment and they'd no doubt soon whizz through the books by themselves. For those of us who don't know a second language at all it's a great way to introduce one, but we definitely need the audiobooks for the pronunciation!
To find out more visit www.onethirdstories.com and if you sign up use LYLIAROSE10 for 10% off your first subscription.