Money Making Mums Blogger Interview: Suzanne from With Boys As It Really Is
Posted on
Every Friday I invite other bloggers and money making mums to share the ways busy parents can make money from home.
Enjoy.
Hello, welcome to my Money Making Mums Interview.
Please tell me a little about who you are, where you're from and where you blog.
My name is Sue, I am a 43 year old Mum of two boys (aged 8 and nearly 11) and I live in Sutton, South London. I started blogging about my life with my two boys nearly a year ago at http://www.withboys.com. My posts are usually about funny/disastrous things that have happened or aspects of parenthood that I am trying to work on. I have also started included some place and product reviews, but this is in the early stages.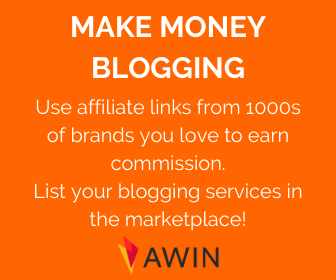 This series is about mums being able to make money from home. What do you do from home to make money?
I mainly do mystery shopping, some regular undercover price checking work and merchandising. I use a lot of phone apps mainly for mystery shopping work, but also for surveys, getting money back from receipts and videoing my opinions about brands. In addition, I have discovered a great app where you get paid to take pictures of job adverts. This works well for me as I am out and about a lot. I have looked into matched betting and tried it out, but it wasn't really for me. That said, I sometimes take advantage of casino offers, the best way of doing this is by taking advantage of the offers available through a cashback website, which makes it risk free. Going forward I am looking to develop my blog further and do some freelance writing. I am also interested in buying products to sell on eBay, but this might be something for a later date as there are only so many hours in the day.
What makes it suitable for mums?
You can pick your hours and it gives you flexibility if you need to go to school for events or if your kids are ill. However, I find that I still need to use some childcare during school holidays as not all of my work is flexible and as the boys have got older, it has got harder to work round them.
What do you love about working from home?
I love the fact that every day is different, although the days when I have set jobs give me a bit of structure. I also love learning about new opportunities available and sharing ideas online.
What are your top three negatives to working from home?
You don't get paid holiday or sick leave.
It can be hard to set boundaries, especially when everyone wants your time.
It can be difficult not to be distracted by everything that needs doing at home.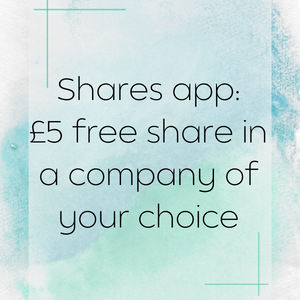 If you could only pick one, either working from home or working in an office for the rest of your life, which would you pick?
Working from home.
Lots of people say they find it hard to stay motivated working alone at home. What keeps you motivated?
Money, obviously the fact that if you don't work you don't get paid. Also, if I get allocated a project that I am really interested in this helps. I find writing blog posts therapeutic which helps and I find learning about new opportunities and hearing about other people's successes motivating.
Do you have a favourite quote to keep you inspired?
As Tesco say "Every little helps"
Do you have any advice or words of wisdom to share with mums wanting to make their own income from home?
Keep going and keep going. You have to be resilient, it takes time to build up and there will be days when you wonder what you're doing. Try to socialise when you can to stop yourself going stir crazy. Be organised and have you fingers in as many pies as possible, I must be registered with at least thirty different market research companies. Also, become part of online communities (I am an active member of The Money Shed and always be on the lookout for new opportunities. Finally, if at all possible (even if this contradicts everything I have just said), try and have some boundaries, it can still be difficult to achieve a work/life balance.
Thank you so much for taking part in my interview series!
C
Want to get paid to blog?
Want to make some extra cash?
Find loads of ways to make extra money at home on my blog, as well as my favourite side hustle in my matched betting blog.
To get started, you can make money online with 60 methods I've tried and tested.
Just need £1000? Here's how to make £1000 in one month at home.
Short on time? These methods can make money in one hour.
Want free cash? Here are loads of free money offers.
Subscribe to our free newsletter for the best free money offers, money-making and money-saving tips we discover!