Why I publish income reports + how much I really work on my blog
Posted on
I've decided to write this blog post as it will be a great place to send people to who are new to my income reports to see why I publish them and how much I work on my blog. I used to write the same spiel at the start of every blog post, but keeping it here will save me doing this and let you get on with seeing the income right away in each report.
The background of my blog
I've been publishing my income reports for over a year now, since I decided to try and blog full time in January 2017. I'd already made a full time wage from my blog since November 2016 and I'd monetised in around April 2016 by accepting my very first paid blog post. I'd started blogging in April 2013 and it was never my intention to monetise and I never even knew that was a possibility. I had an online fashion boutique and wanted to attract more traffic to my online ecommerce store. All the guides I read recommended starting a blog and so I did.
At first it was just about the shop and my achievements there – awards won and so on. I had no idea what to blog about. Then I decided to try and be a beauty and fashion blogger. At the time I worked evenings in Boots and had a great discount, so thought reviews about the products I tried was a great topic that tied in nicely with my fashion shop. Problem was, I didn't feel passionate about it. I'd seen beauty and fashion bloggers reviewing items and posing in outfit posts and assumed this was what people wanted to see. I hadn't much experience of blogs and blogging and had no idea what I was doing.
By the way, most of those blog posts are deleted now! I've had two mass blog culls where I deleted hundreds of old irrelevant and terribly written blog posts. I have kept a few OK posts from the first year, but not many in case you look for them!
I decided to start blogging about my life instead and my newfound passion for natural beauty and beginning to lead a healthier lifestyle and my blogging passion was born. I found I enjoyed blogging so much more and could naturally be myself. I wasn't pretending to be a beauty and fashion blogger and copying what everyone else did. My posts became easy to write, more personal, truthful and real. I was hooked.
I'd already started receiving products to review, which I did for free back then, and as time went on I received more and more. I was also offered sponsored posts but I didn't really know much about these and always declined. My aim was still to get traffic to my online store, though I'd also found a new hobby I loved in the blog.
The greatest discovery
I soon discovered money blogs and stumbled across income reports. I was amazed. People were actually making a real living from their blogs! I did have Google ads on my blog, but assumed this was the only way to monetize. It only brought in a poxy £5 per month so I quickly realised this wasn't the way! Reading those income reports inspired me to research how to really make money from my blog and I started accepting paid posts. They also led me to see other ways of making money from home and I quickly started making money from matched betting, mystery shopping, website testing and more.
Related The top 3 ways I made money from home in 2017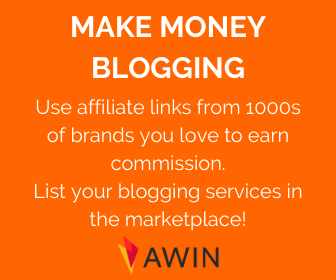 Without those bloggers sharing their income honestly in their income reports, I wouldn't be in the position I am today. I'd have never realised the potential of blogging as an income source and I'd probably be stuck in a dead-end job I hate. Instead I'm doing something I love every day and making a full time wage, whilst getting to be a mum to my littles and do all the school runs, etc. It is the perfect job to fit in around family life.
So I share my income reports today not only because I enjoy writing them, but to inspire others who want to make money from their blogs or who haven't even considered it an option like I hadn't. Perhaps my reports will turn a hobby into a career for someone, just like someone else's did for me.
The blog now
I soon realised the blog was my passion and not my shop anymore. I still have my online shop, but I sell printed scarves only and rarely focus on it. I work full time on my blog and love it. It's more profitable for my business this way so it makes sense. Before it was a shop with a blog, now it's a blog with a small shop.
I also charge for everything now. I charge for running giveaways, reviewing products and writing collaborative posts. In the beginning I reviewed items for free as it was a hobby and it was exciting, but now, five years in, I really have to value my time. I had a week with 10 reviews to write and that was my turning point. I realised I'd be spending up to 20 hours of my time that week writing reviews and promoting other companies with the aim of them making more money or increasing their Google ranking/SEO. But I was getting nothing in return for all this effort. Plus it had taken me years to get my website stats, they didn't just appear instantly.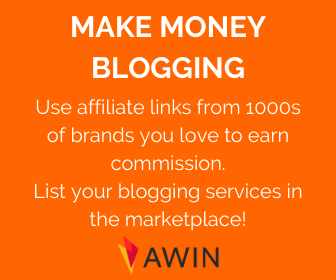 Now any 'free' time I have should be spent with my children, husband or doing what I love, not promoting or benefitting brands for their own monetary gains. I do support a charity and will promote them for free as well as donate money each year. I'm pleased to have donated £500 of my profits so far and hope to increase this if my income continues to increase.
I have occasionally accepted items only in exchange for social shares only or a blog post if I really want the item or it's exceptionally high value. There's not always one rule for everything, but 95% of the time I charge.
I don't believe some companies realise how much time and effort a blog takes, especially to build good stats. Even my husband set up a blog last August and I think he thought it would be easy. He's now realised how much effort goes in and that after 7 months he has barely any visits or good stats to show. He's at a loss of what to do and realises the work and time needed. He now also realises why I'm always working!
How much I work on my blog
ALL THE TIME. Yep. It's like an addiction. I think this is what running your own business is though, especially when you feel like you're still building it up and gaining new contacts constantly, whilst getting your name out there. I have childcare 21 hours a week for my youngest so this is dedicated blog time, then I need to find another 20 hours usually. I can work until midnight or 1am which I used to do all the time once the children were in bed. I'm not great with late nights though and it makes me less productive the next day or two, so I try and avoid working too late too often. I'm most productive in the mornings.
I'm always working on my phone. I have no personal social medias and little to no social life. I devote all my spare time to my blog and promoting it, so if you see me on my phone it will probably be updating my business social medias or responding to emails. I might even be writing a blog post or researching. I won't be aimlessly scrolling through a personal Facebook feed! Sometimes I get up one hour before my husband has to leave at 7am for work and I work then. I squeeze work in wherever I can.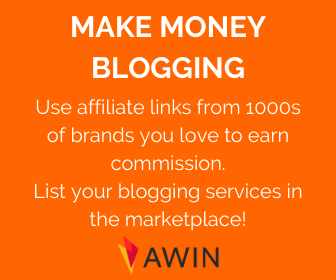 Tonight is Saturday night and I'm ignoring my husband writing this!! Rock and roll!
Once my son is in full time education I will work out a better plan or normal(ish) Monday to Friday hours and I'm even considering renting an office to separate my home and work life a little more. But for now, I have to try and work full time when I only have part time childcare.
My point is, the income I receive reflects the time I put in. I see some people sometimes commenting on other's income reports saying they don't state how much they work so it's irrelevant. I earn an OK full time wage and I work full time.
I don't believe those people who say they blog 2 hours a week and earn £200000 a week. You shouldn't either. And if they really do? Well I doubt it was like that in the beginning for them. I bet they worked a gazillion hours a week in the beginning.
A final word
Hopefully my blog income reports will inspire others to monetise their blogs if they want to. I also find it amazing every day that I can make money from my blog and other home money making activities, so I want to share this amazingness with the world. I hope it will help someone discover a new way to make money like it did me.
It's not to show off, but to inspire, just like it did to me.
Find my income reports here