First Choice Lighting review: using a contemporary lamp to create cosiness
Posted on
Ever since moving to our home four years ago, we've needed a lamp in our living room. It's a living diner in an elongated rectangle shape with a set of ceiling lights in each part; two in the dining area and one in the living area. Ben did fit a dimmer switch so we could have mood lighting, but something went wrong and the dimmer only works for one set of lights. Needless to say, sometimes you just want the entire main lights switched off in order to fully relax in the evening, with the softer glow of a lamp instead.
It's not been the choosing of the lamp that's made us wait so long, it's because the corner we want to put it in has only one plug switch that doesn't work. The joys of buying an old house! Several of the sockets in our home don't work and need fixing. It's on our never-ending list of things to do around the house. However, First Choice Lighting contacted me recently to see if I'd like to review a lamp from them and I decided it was about time to get something for our living area. It will also give us a much needed nudge to sort out our electrics!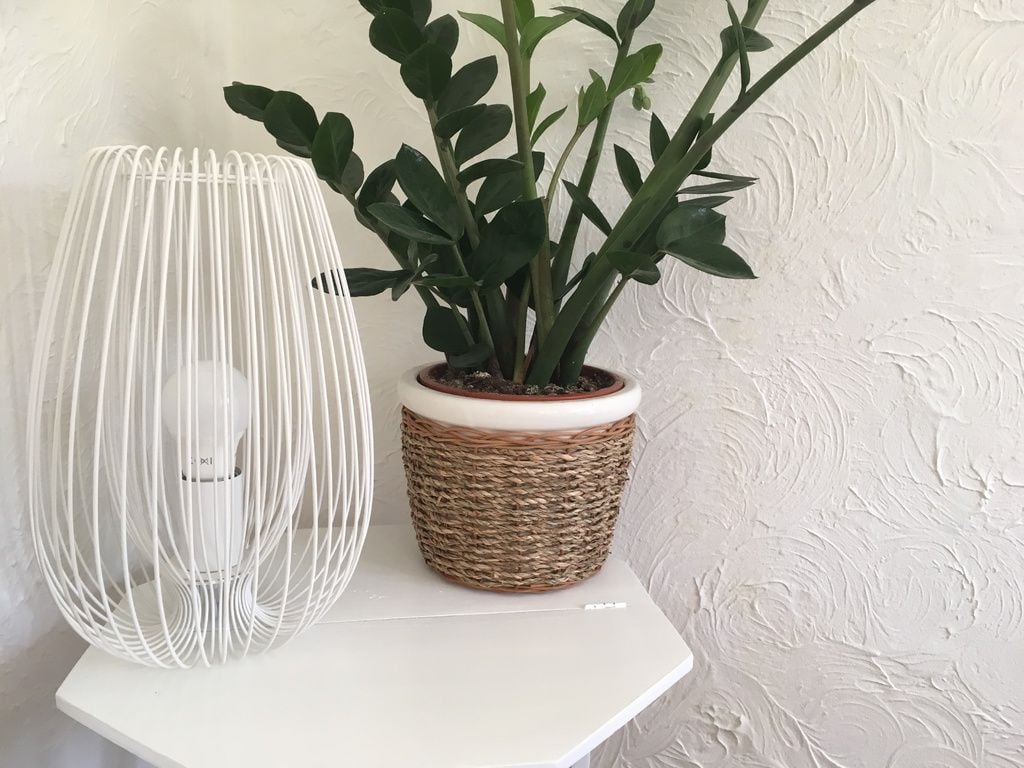 I was allowed to choose something from the brand range Ocho Lighting. The Ocho range is very affordable (my lamp was £24.99) and full of modern versatile designs. Our home is white with lots of natural oak wood throughout so I decided a white lamp would be a perfect fit, as well as movable from room to room. For now it will sit in a temporary corner on my plant stand, but once we have the electrics sorted I can move it onto a table next to the sofa.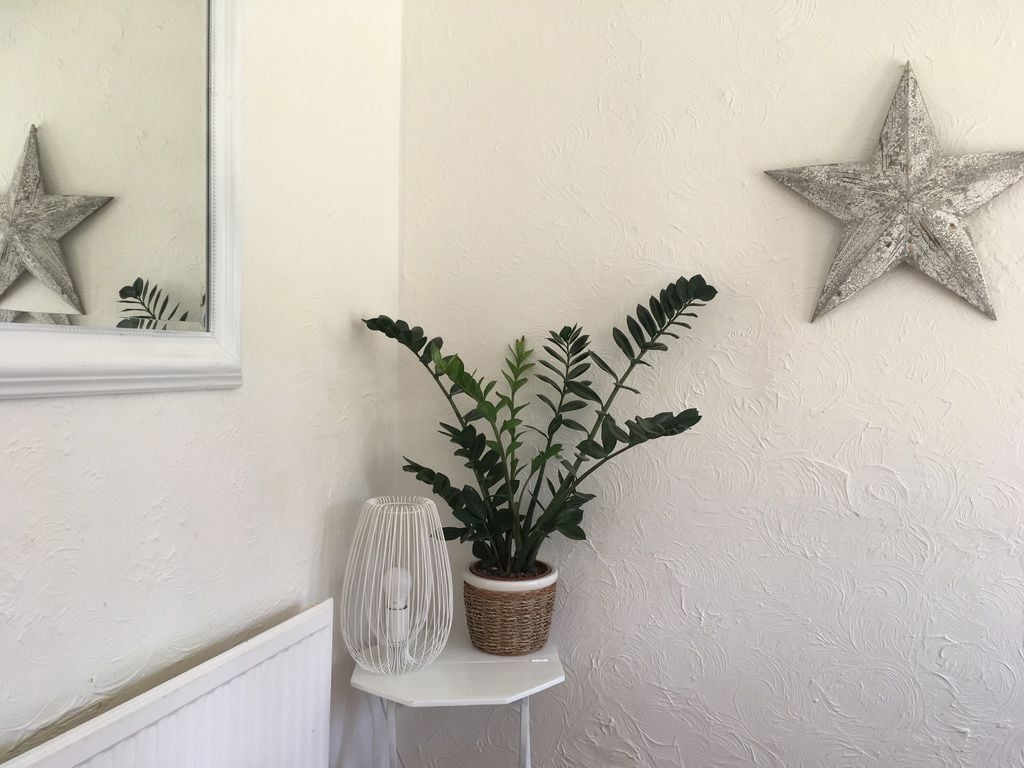 I went for a contemporary white metal lamp and it's perfect. It arrived really quickly too. UK delivery is free on all orders. We always seem to have a bunch of bulbs hanging around in our knick-knack drawer and luckily I had the right one. I could plug it in right away to check out the cool pattern it makes on the wall!
I had my first evening at home alone with the lamp last night and it was rather nice. It's been a long time since I've sat with a lamp on in the living room (four years) and it really does create such a different atmosphere. I feel like the main lights should be kept for day time, dinner time and times when you really need to concentrate or do something important. But if relaxing in the evening on the sofa without needing to use many brain cells, then a lamp definitely creates a much better ambiance!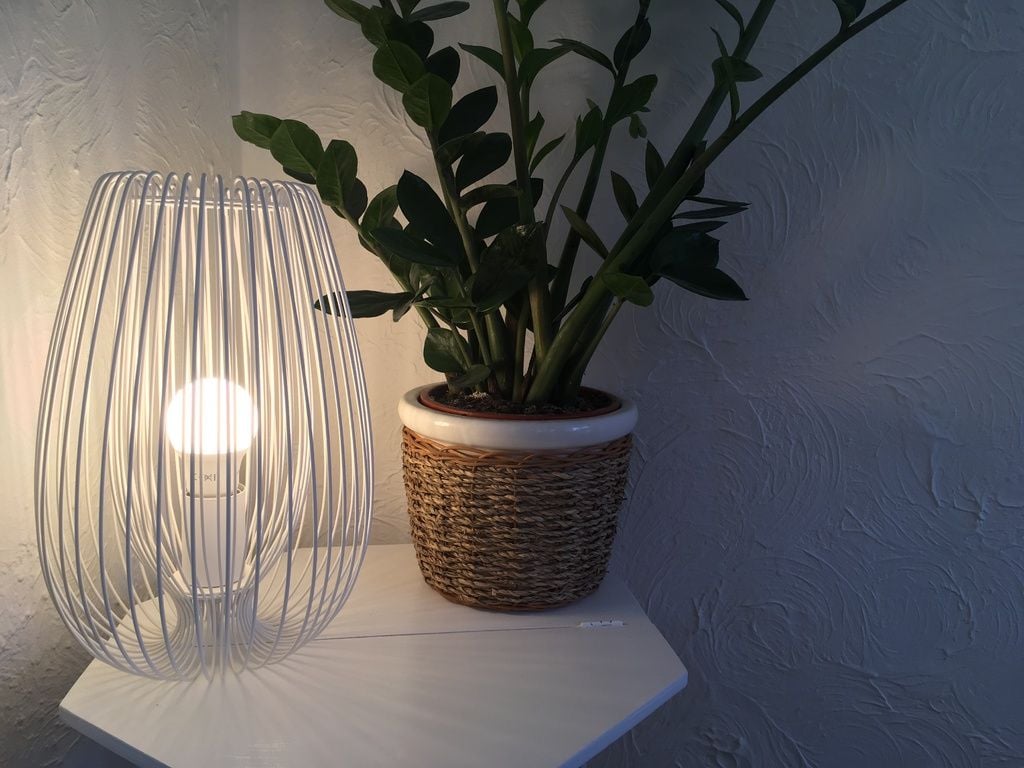 It's so amazing the different mood and feeling a simple lamp can make to a room. It felt warmer, cosier and calmer in an instant. Plus, it looks great too. It doesn't just provide its intended function as lighting for the dark evenings, but it also has such a cool metal work design that it adds something extra to our home décor in the day too.
You can find the lamp I chose here: https://www.firstchoicelighting.co.uk/saxby-jonas-contemporary-modern-copper-wire-table-light-12022.html