How to get the perfect summer look
Posted on
Summer is finally here and with it comes garden parties, beach days, and hopefully a holiday or two. It's a time where you're feeling good so you definitely should be looking good. There are simple steps you can take to strut through the season in style.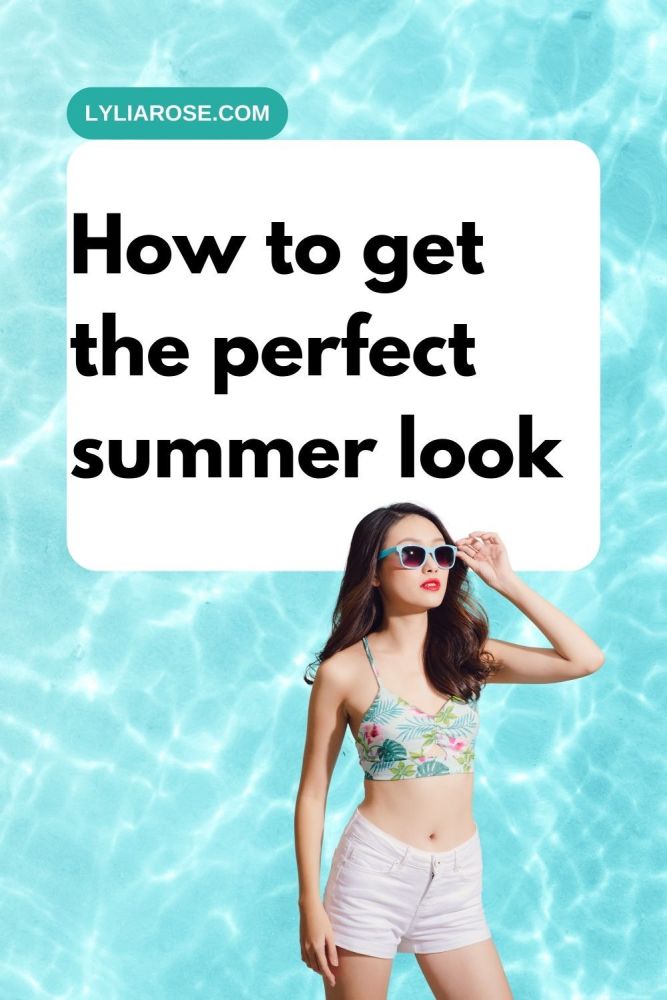 Skincare
One of the most important things you need in the summer is a good skincare routine. Summer, with any luck, means plenty of sun. This can be absolutely glorious, but in those powerful rays it's vital you take care of your skin. Make sure to moisture regularly, apply sun cream when you need to, and give yourself some rest periods in the shade. I've said it before, and I'll say it again, if you fancy becoming bronzed, getting a spray tan could be the way forward.
Fragrance
Warm weather is lovely, but it can be hard to keep feeling fresh throughout the day. Perfume is a quick and easy fix for this. You can spritz some on at the start of the day, or why not pop a bottle in your handbag? Then you can freshen up as much as you like. Try the natural scents by Miller Harris, I think they go hand in hand with a summer day.
Straw handbag
Whether it's for perfume and lipstick, or a good book and sun cream – you need a handbag to fit your daily needs in. Straw handbags are so on trend this year and it isn't hard to see why. They're perfect for the season and so versatile. Long gone are the times when they were just for a day at the beach. The straw handbag can now be used in your day to day routine.
Palazzo pants
I understand that in warmer weather not everyone wants to flash their skin or figure. Palazzo pants are the way forward. They're cool, lightweight, and come in such a variety of styles there's one for every body type. Dress them up, dress them down, and they can take you from day to night.
Waist trainer
However, if you do want to show off your figure, but have a few lumps and bumps you want to hide then a waist cincher or waist trainer is the perfect accessory to instantly take an inch off your figure and smooth everything out. It's an easy way to get the perfect silhouette under any tight fitting or revealing summer attire.
Pastel colours
According to Glamour, pastels are set to be one of the biggest trends in summer. Pastel colours are easy to co-ordinate with, and a statement piece of jewellery can make that much more an impact against a lighter background. Not to mention lighter colours will keep you much cooler in the sun.
I always find it so much easier to dress for the summer. It's much more fun than dressing for the winter!