My Personalised Case review – wooden leaf print iPhone cover
Posted on
I'd had a wraparound wallet phone case for my iPhone for a few years and to be honest, it was a little worse for wear!
It was fake leather and had scuffed all around the edges. Plus the material was folding near to the camera and kept putting black shadows in my photographs.
It had been on my list of things to buy for quite a few months now, but somehow I never got round to buying myself a new phone cover.
Luckily, a couple of weeks ago, I was contacted by My Personalised Case who sell personalised phone cases for all sorts of different phones on their website.
It was great timing, as you can imagine, so I couldn't resist ordering a case immediately.
In this blog post I will review my experience of My Personalised Case.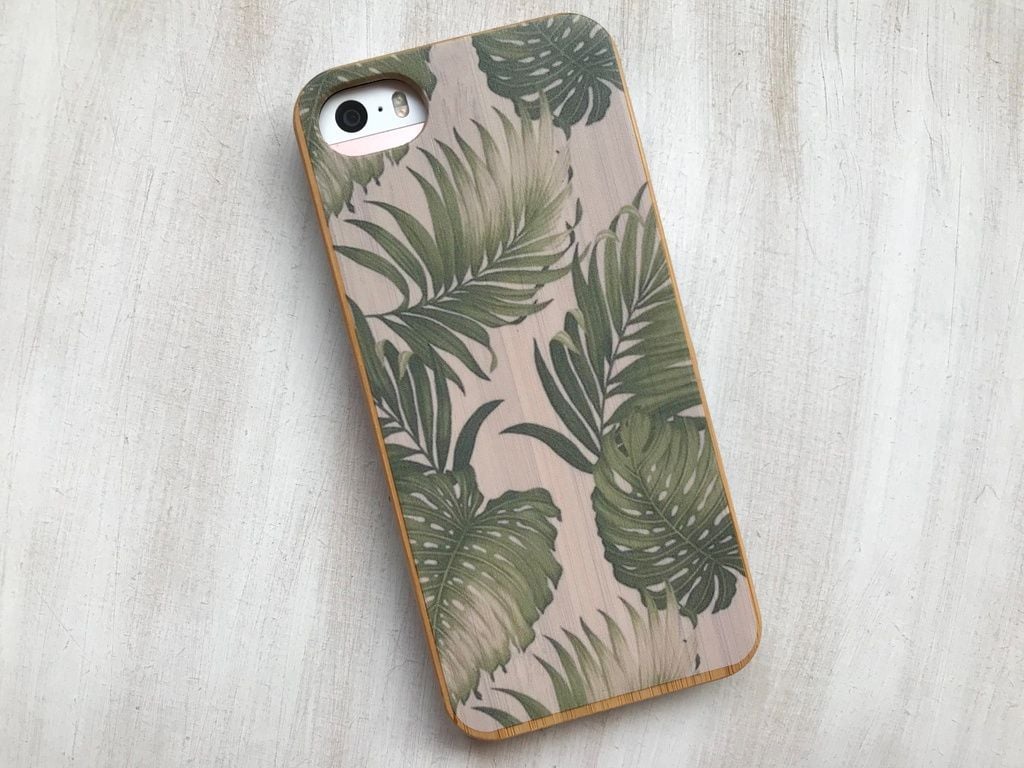 Over the years I've had a few phone cases, mostly clear cases so I can actually see and appreciate the phone, so the wallet case was the first I'd had that totally covered the whole phone.
It was OK and meant I could use my phone as a wallet too by carrying a couple of notes and a few cards, but it had recently started to annoy me a little as the front cover was always in the way of my phone. I always had to use two hands to photograph or the cover would flap over the camera lens.
When choosing a case from My Personalised Case I decided I would just choose a back and side cover so I could use my camera with ease again.
Plus, it was a great excuse to get a new purse to hold all my cash and cards!
It's really easy to make your own phone case and totally customise the design at My Personalised Case.
There's a few choices of covers such as wallet, tough, silicone and wooden.
I love all things natural so the wood case really appealed to me. I've never seen anyone with a wood case so I couldn't imagine it in real life at all.
Not only is it wood, but printed wood with a design of your choice. You're able to upload an image of your own such as a photograph (or your business/blog logo – how cool would that be?) and have it printed right onto the wood.
I did upload a couple of photos to see what they looked like, but after flicking through some of their own designs I decided to choose a large leaf print.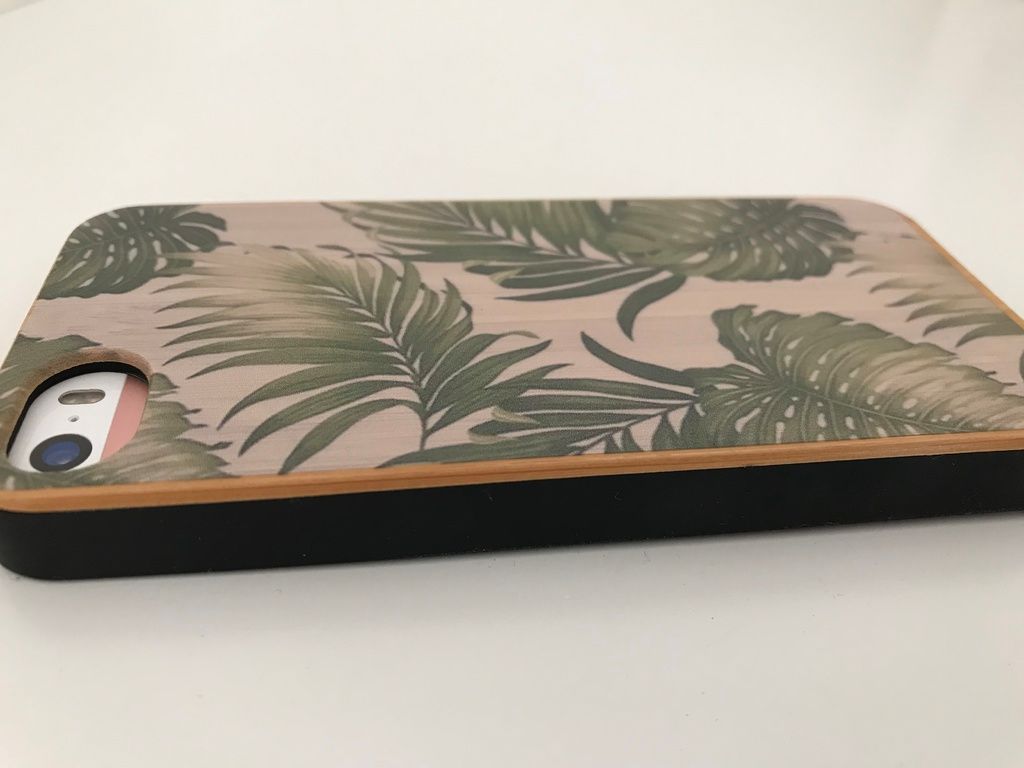 The whole ordering process is very easy.
It's so amazing how quickly we can create our own personalised designs nowadays thanks to the internet. It's not something that ever existed when I was a youngster. We can all be so creative and put our photos to good use or create beautiful personalised gifts for loved ones with a few clicks.
I've had the case for four days now and so far so good.
The leaf print was the perfect choice as it complements the wood and represents my interests perfectly.
I wasn't sure how a wood case would be with regards to weight and strength, but it's made from bamboo so is very lightweight and smooth.
At first I thought it didn't fit my phone, but the phone needs a good push and press into the case for a tight snug fit. The sides are not wooden, but plastic with a soft touch finish so they feel almost like rubber or silicone. These are great for people like me who often have butter fingers and regularly drop things!
All in all it feels like a hard wearing case that looks great and has a sleek finish around the edges.
I've had my other case for so long that it actually feels like I have a brand new phone since switching up the case to a totally different style.
I also love not having a flap in my way all the time whcih my previous phone case annoyed me with!
If you're looking for a personalised photo or cool print phone case, do check out My Personalised Case to create a cover that reflects your personality or showcases a favourite memory.