On-board activities to do on cruise sea days
Posted on
Cruise sea days - what to do
If you're worrying that you might be bored on a cruise ship, especially on sea days, think again. Cruise ships are humungous. They are like their own town or even mini city! Whilst much of the excitement of a cruise is reaching the next destination, you should also make the most of sea days and not wish them away.
Also known as 'cruising or 'at sea', a sea day is quite literally when you are at sea for the day and you do not stop at a port. So sit back, relax and enjoy the open waters or take part in one of the many on-board activities.
Gong on a cruise is a brilliant idea for a family holiday. It's a brilliant way to please both adults and kids alike with numerous kid-friendly activities on the ship and a mix of sightseeing for the adults too. Many ships have plenty of kids clubs and entertainment to keep them entertained. Some even have night nurseries for younger children so the parents can enjoy a date night or two. If you are considering booking a cruise holiday then take a look at Bolsover for the best cruise deals and offers.
You may be wondering about the different ways you can spend time when on a cruise, especially when on a sea day or if you're looking for things to keep you occupied before you arrive at your next destination. Behold, here is a list of many of the ways to enjoy your time aboard a cruise ship.
Photo by Brandon Nelson
Check out the schedule
Cruise ships are well prepared and resourced for sea days and they may even have a special schedule full of special entertainment and activities exclusively for these days. Make the most of it and join in with as much as possible, especially if it's included.
Go to the pool
Sea days are the perfect day to have a pool day and to indulge in a little relaxation time. Make the most of the break from trekking around new places, soak up some rays or kick back on a lounger with an ice cold drink in your hand.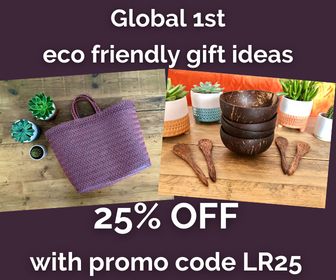 Work out
If you've been lying around and indulging a little too much then check out the fitness facilities and give your body a much needed workout. That way you can treat yourself to more holiday treats guilt free!
Enjoy the sea view
Take the time to truly appreciate the wonders of the open ocean and its magnificence. Find a peaceful spot and have time to be mindful appreciating the moment you are in and the amazing nature around you.
Catch a show
How about catching a show or going to the movies? That's right – the large cruise companies will have their own theatres and cinemas! I told you, it's like a mini town!
Place your bets
If you've some cash to splash then pop to the casino and try your luck at winning more!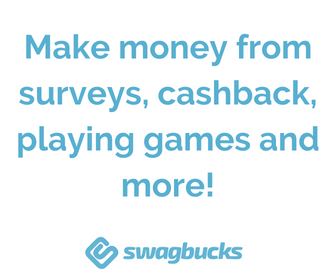 Go thrill seeking
There are even some cruise ships with theme park style rides on board for those of us who love an adrenaline rush! You can start ticking off things on your bucket list whilst on-board. Why not?!
Read a book
If exhilaration is not on your agenda then use the time to get through a chunk of your reading list. With so much to see and do both on and off the ship, it may be hard to find a moment to read your stack of holiday reads.
Research your next stop
If you really can't wait for the next port stop, then use the time wisely to plan what you'll do once you arrive. Research the area and plan your schedule.
Have a spa day
Cruise ships have the most amazing spas and I don't think any other spas in the world can compete with their setting. Peaceful real sea views passing you by as you stare out of the windows. Bliss!
As you'll begin to realise there is simply no time to be bored on a cruise ship! They are not simply a boat hotel, but they're jam packed with ways to entertain you, teach you new things and even thrill you! But if you want to kick back, relax and take it easy then there are plenty of spaces and spas to accommodate this desire too.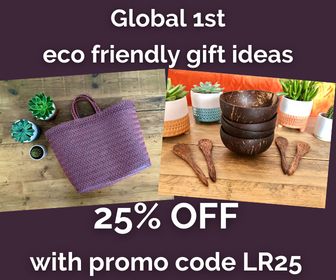 Save money on travel
How to save money on family holidays and day trips
A list of 50 free and cheap things to do in the summer holidays with kids
Save money on UK family days out with Kids Pass and sign up for just £1
7 free things to do with kids at Center Parcs Longleat
Mustard car insurance comparison promises to beat your cheapest online quote
Ways to save money while on holiday
Save money with my Airbnb refer a friend discount code: up to £34 off your booking
3 tips to save money for cheap car insurance
Two ways to make money with Airbnb


Family travel tips
Money and travel tips: UK to USA
10 things to organise before a family holiday
The ONLY two things you'll need when flying with children
Save money on UK family days out with Kids Pass and sign up for just £1
Where to get affordable family travel insurance for a pre-existing medical condition
9 Free Things to do in Gloucestershire (with kids)
50 free and cheap things to do in the summer holidays with kids
More travel related blog posts
Is Fuerteventura a family friendly holiday destination?
Planning a family friendly and fun holiday
4 skills you need for an epic holiday
Why Tenerife is a great family friendly holiday destination
Use your home to finance your family holidays
Things to prepare in advance for your family summer holiday abroad
Airport transfers - your travel options from airport to accommodation
Please pin me!