Get ready for guitars, gazebos and garden parties this summer
Posted on
Whenever it looks like the sun's going to be sticking around for a bit, we all start to wonder how we can make the most of the lovely weather before September rolls around again to ruin it.
Well – what if we were to tell you that you could have the perfect summer celebration without having to leave the comfort of your own home? It just happens that that's exactly what I am telling you – follow these simple party planning tips to fill your garden with friends, food and live music, and you'll have forged yourselves some gloriously summery memories to keep the cold out, come the winter.
How to throw a great garden party + celebration!
Bargain band
To set your garden party apart from the rest, you're going to want something more than food to entice your guests. Live music is fun, captivating and a lot easier to set up than you might think. Of course, you could go all out and hire a super-fancy string quartet, but that might seem excessive unless your party's being held on the peacock-strewn lawn of a mansion. You can't go far wrong with a solo acoustic guitarist or acoustic duo, even if you barely have space in your garden to swing a cat. Such acts are relatively inexpensive, take up little time and little space to set up, and will invariably have a couple of hours' worth of material – more than enough to see your party through.
Sufficient seating
It's important not to let anyone you've invited to share this sunny day with you feel left out – so make sure everyone has a chair! The floor might be a viable option for some, but even a nice think picnic blanket won't protect you from scratchy grass and invasive bugs. Everybody deserves to be comfortable and at a similar head height, so either go for matching chairs or benches set around a table, or choose ottoman-style seating which double up as extra tables for setting down dishes and back rests if anybody does end up braving the floor. Hiring extra seating isn't horrifically expensive, and it'll be worth it to make everyone feel included. For our festival themed wedfest we even hired some straw bales as seating from a local farmer!
You might like to set your seating up slightly apart from the live band, as this will give your guests the option of either going in for a closer look and a louder listen or having a sit and a chit-chat without being drowned out. It'll also make your garden party feel like more of an event if you have more than one focal point – the stage area and the food area will be competing for your guests' attention!
A little lighting
If your party's a hit, then people will want it to continue into the evening. That's all well and good, but it does mean you'll want some lighting to prevent any fallings over when it gets darker. You can make this into another spectacle – fairy lights are a very popular addition to gardens, and not only at Christmas time. You can decorate the fences and any trees you might have with these little bright lights, and can strategically place solar-powered lamps and insect-repellent tea lights around your seating area, to create an atmospheric, magical effect. Make sure you decorate your band area, too – the musicians will appreciate being able to see what they're doing if they're expected to play after sundown, and everyone else will be able to see them too.
Quick, quality cuisine
The food is going to be one of the focal points of your garden get-together, so you'll need to a) not disappoint and b) not stretch yourself. Barbecues are a perennially popular choice for summertime snacks – it's fun and interactive, simple to set up, and delicious. Cooking in plain sight saves you from being separated from the rest of the party, and also gives your guests the opportunity to step in should you be called away by another hosting duty. Us vegans can also have great BBQs with pea protein sausages, veggie burgers, grilled Portobello mushrooms, pulled jackfruit and vegetable kebabs
Alternatively, you might want to opt for something much lighter. Cold food, such as sandwiches, veg sticks and dips, will look super spread across your outside table, and lend themselves well to table decorations such as napkins, doilies and flower arrangements. Finger food in general is a nice informal way to eat – your guests can graze throughout the day, and you won't have stacks of plates to wash up at the end. It's also a good way of keeping you live bands' energy levels up.
Prepare for precipitation
In temperate climates, such as the one we have here in the UK, we've grown accustomed to the odd unannounced downpour, so it's almost second nature for most of us to have a backup plan. Nobody likes to be caught out in the rain, especially wearing floaty summer outfits and holding buffet food on paper plates, so it's time to get the gazebo out of the garage. There's quite a wide price range for gazebos, marquees, awnings and other such temporary shelters – at the time of writing, you could be looking at anything from £30 to £300 – but the emergency protection it'll offer you is priceless. It can be a good idea to set one up anyway to provide shade from the sun and then it's all ready for any unexpected rainfall. Some people won't want to be in the sun for long periods of time, so offering some shady areas is a good idea as well as following these sensible summer skincare tips.
The food you can probably salvage by moving it into the kitchen, and your guests will probably be sensible enough to seek shelter for themselves once the heavens open – but this may not apply to your live band. They'll have a guitar strapped on, or be wedged behind their drum set – and they'll want to save their precious equipment. Rain and electronics famously don't get on, so it may be worth setting your live band up under a gazebo of their own – or at least give them speedy access to the house, and a hand to get their gear in.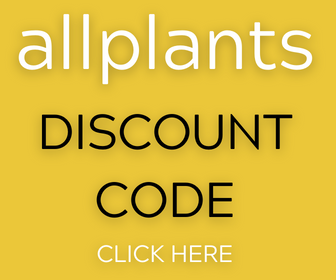 Be nice to neighbours
Lastly, give your neighbours fair warning that they'll be more noise than usual coming from your garden. You'll find that most neighbours are agreeable if given enough notice and shown enough courtesy. Pop round a few days before your date to explain the situation, and give them an invitation, too (that way, there won't be anyone next door to complain!). If they politely decline, make sure you send a thank you note through their letterbox, and there shouldn't be any reason why you can't do all of this again. Just remember to end at a reasonable time and don't keep them up all night – that's never a good idea.