Best Summer Skincare Tips for Glowing Skin
Posted on
Summer is nearly here and it's time to take care of our skin. The sun can damage our skin, so we need to make sure that we are taking care of it. Read on to discover the top 19 skin care tips for summer you should be following for great-looking skin this year. We'll delve into why each tip is beneficial for your skin and worth the investment, especially in the hot sunny months.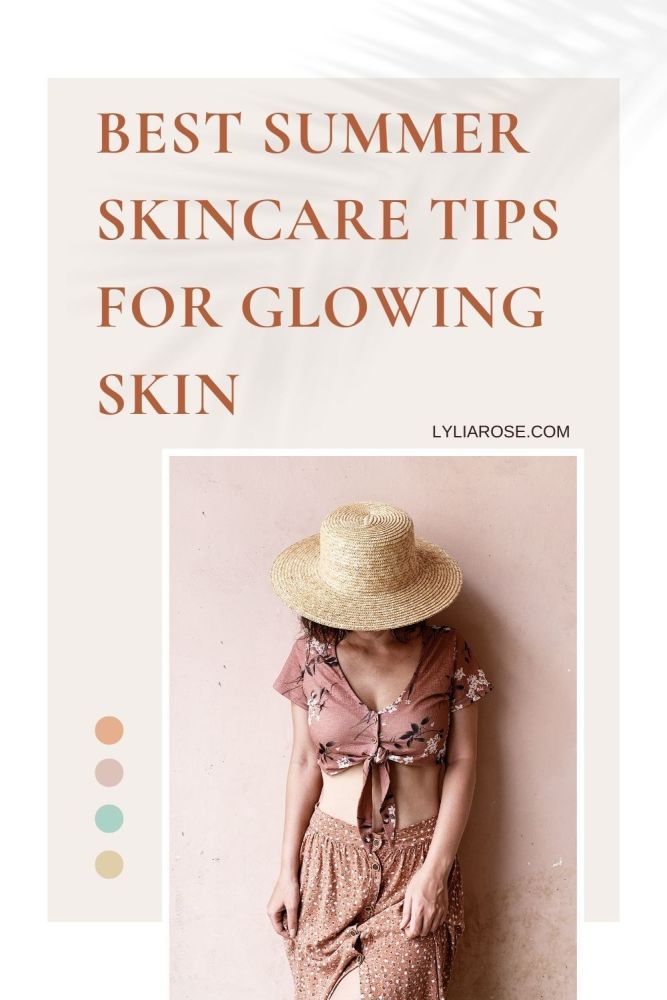 1. Drink plenty of water
If you're wondering how to get glowing skin this summer, it's time to start drinking water.
Water is one of the best things you can do for your skin. It helps keep your skin looking radiant and healthy by keeping your body hydrated and flushing out toxins. This can reduce acne breakouts and other skin problems such as dry or flaky skin. Drinking plenty of water will also help reduce the appearance of wrinkles and fine lines in the long run.
Furthermore, drinking water will help you stay energized throughout the day because it rehydrates your body. It also helps with digestion which is important for a healthy gut and immune system function, which in turn is good for your skin. There are more and more studies showing a link between a healthy gut and healthy skin!
Drinking water will help with hydration, which will make your skin look healthier and more vibrant. You should drink at least 8 glasses a day for better-looking skin this summer.
We absolutely love drinking pure distilled water. We use a distilled water machine for great-tasting water with no nasties in it. Some people with sensitive skin or prone to breakouts skin swear by using distilled water to clean their face as tap water is too harsh.
2. Eat a diet rich in fruits, veggies and antioxidants
The skin is the largest organ of the body and it is also one of the most important. The skin protects our bodies from bacteria and other contaminants. It also regulates the temperature, stores water, and synthesises vitamin D. It's important to take good care of your skin during the hot weather in order to maintain its healthiness.
Protecting your skin for the summer isn't just something that happens on the outside of your body with good quality skincare products, but also on the inside by nourishing your body with the right foods. Eating a plant-based diet rich in fruits, veggies and antioxidants will help you achieve that.
Some foods are better than others for summer skincare. For example, citrus fruits, like oranges and grapefruit, contain vitamin C which helps to reduce inflammation and can help prevent breakouts.
You should also consider adding some antioxidant-rich foods to your diet as well. These foods will help protect you from free radicals that can cause premature ageing of your skin, sun damage and skin cancer.
Foods that can protect and repair your skin from sun damage include:
Blueberries

Watermelon

Nuts

Seeds

Carrots

Leafy greens

Green tea

Cauliflower
These foods contain antioxidants that protect the skin from oxidative stress from free radicals, wrinkles, cancer and more. As Healthline explains, cauliflowers even contain histidine, an alpha-amino acid that stimulates the production of urocanic acid, which absorbs UV radiation. Wow!
A diet rich in raw plant foods full of fresh fruits and veggies will help your skin to glow in the summer. If you want to feel beautiful in your own skin then diet is a great place to start. You can even get five or more portions of fruits just in your breakfast! Check out these healthy vegan breakfast ideas to see how.
We love to have a Riverford organic fruit and veg box delivered every week to ensure we get a good variety of local, fresh fruit and vegetables. Here's a Riverford discount code to get £15 off as a new customer (at the time of writing).
3. Choose summer-friendly clothing fabrics
Summer is a great time to enjoy the outdoors, but it can also be dangerous. Sunburns, heat stroke and dehydration are all possible if you aren't careful. To protect your skin from these risks, it's important to wear clothes made of fabrics that will keep you cool and dry. It's time to ditch the winter clothes and start wearing summer-friendly fabrics. Fabrics that are light, breathable and have a bit of stretchiness are the best options for hot weather.
Fabrics such as cotton and linen are made from natural fibres. These fabrics are great for summer because they help you stay cool and comfortable. Though these natural fabrics may be more expensive than synthetic materials, they are clothing worth the investment. They also last longer than synthetic fabrics, making them a more economical choice in the long run.
Cotton is one of the most popular fabric choices for summer clothing because it absorbs sweat and keeps you cool at the same time. It's also inexpensive and lasts a long time so you won't have to worry about it wearing out anytime soon. Organic cotton is more planet-friendly and amazingly soft, even wash after wash!
Linen is another popular fabric that's great for summer because it's lightweight, breathable, and comfortable to wear in all different types of weather conditions. It's made from fibres of flax which are strong and absorbent. Linen also has natural antibacterial qualities that make it ideal for warm climates. Linen is also durable so it can last for years with proper care and maintenance.
4. Prevent sun damage with high SPF sun cream
The sun is a source of natural light and heat that we need to survive. However, it can also cause skin damage if you are not careful. UV exposure can lead to skin cancer, premature ageing, and other skin conditions. While the heat can increase your risk of developing a heat rash or sunburn.
Sunscreen is an essential part of summer. You need to protect your skin from UV rays and high SPF sun cream is the best way to do it. There are many benefits of using high SPF sunscreen. It blocks out the harmful UV-A and UV-B rays that can cause skin damage such as sunburns, premature ageing, and wrinkles. If you want younger looking skin, then sun damage is not the way! It also moisturises your skin with its ingredients.
Depending on the type of sunscreen, it does this by either absorbing or reflecting the UV rays. Yale Scientific says "Sunscreen works by blocking and absorbing UV rays through a combination of physical and chemical particles. Physical particles, such as zinc oxide and titanium dioxide, are used to reflect UV radiation from the skin."
If you are going to be outside for prolonged periods of time, use sun cream with SPF 40+ or SPF 50+. Make sure that you reapply the sunscreen every two hours or after swimming in order to maintain protection.
Invest in a high-quality sunscreen with broad-spectrum protection to protect your skin from sun damage which can lead to premature wrinkles, age spots and even cancerous cells. Look out for those which include plenty of natural ingredients and are 'reef-safe' to ensure they do not damage coral reefs or other aquatic life.
5. Use high-quality skincare products
In the summer, your skin is exposed to more sun and heat which can cause it to dry out. Sunlight and hot temperatures can make skin dry, itchy, and irritated. This is the time of year when we're all looking for ways to beat the heat and keep our skin looking fresh, radiant and healthy. There are a lot of products on the market that claim to do just that, but not all skincare products are made equal. You need to use high-quality skincare products in the summer!
High-quality and luxury skin care products are designed to keep your skin hydrated and healthy. Many are also formulated with ingredients that will protect your skin from harmful UV rays, pollutants, and bacteria that can cause acne breakouts.
There are a few things you can do to make sure you are getting the best products for your needs. First, check the ingredients list and look for the following:
Skin-loving ingredients like Vitamin C or Vitamin E.
Natural and organic ingredients that are not tested on animals.
Products that do not contain parabens or sulfates.
Products that have pH levels close to your skin's natural pH level, which is between 4.5 and 5.5.
Some people might find it difficult to know which products they should use in summer because there are so many options available on the market. Discovering luxury brands that are highly regarded and recommended by dermatologists is a good place to start. Brands like SkinCeuticals are developed to combat the damage caused by environmental factors such as ageing from UV exposure. The company's flagship product is the Skinceuticals CE Ferulic, which is one of the most popular anti-ageing serums on the market today. When applied to the skin, it helps to reverse sun damage and protect against future damage caused by free radicals.
Another highly recommended luxury skincare range is by Dr Barbara Sturm; a world-renowned dermatologist with an award-winning range of highly effective skincare, addressing concerns such as sun damage with products such as Dr Barbara Sturm Sun Drops SPF 50 and Dr Barbara Sturm The Better B Niacinamide Serum. The sun drops offer a high SPF factor to protect from harmful rays and the serum addresses premature skin ageing and hyperpigmentation caused by UV rays.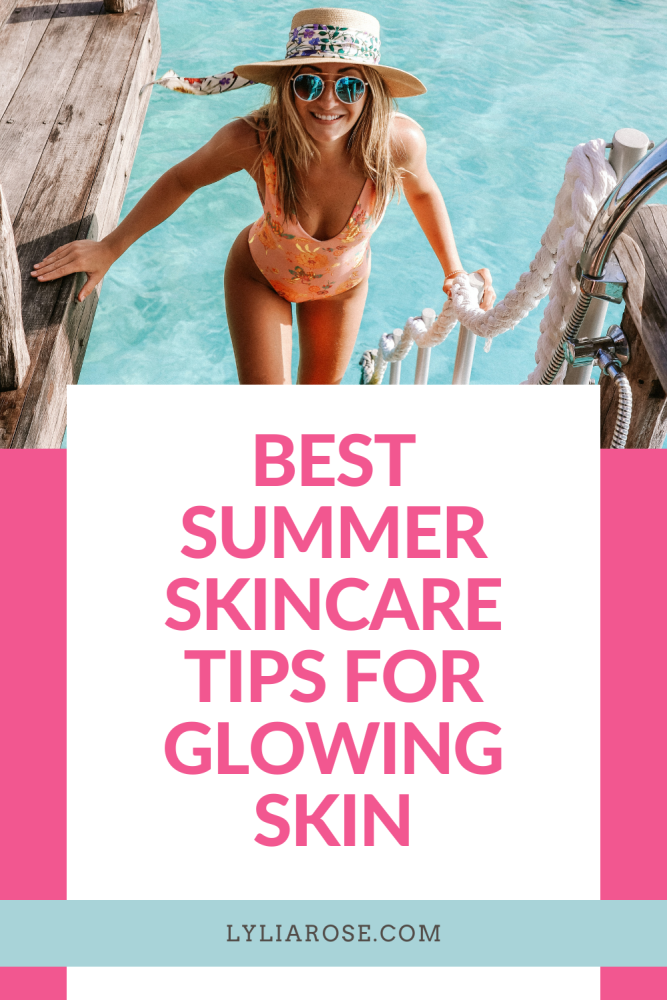 6. Keep skin moisturised
Keeping your skin moisturised is important year-round, but during the summer it becomes even more crucial. In the summer, your skin is more prone to dryness because of heat and humidity. You also sweat more and this teamed with sun exposure can dry out your skin if you're not careful. If you don't moisturise, you could end up with a flaky, uneven complexion that's prone to breakouts and irritation.
Moisturising your skin will help with preventing wrinkles and sun damage in addition to keeping you looking healthier. Applying moisturiser after cleansing is the best way to keep your face hydrated and prevent dryness throughout the summer months. Your skin loses a lot of moisture on hot days, so it's vital to keep it supple. One of the best ways to keep the rest of your body moisturised is by using a good quality body lotion or after-sun that will help your skin stay hydrated all day long.
The importance of keeping your skin moisturised in the summer cannot be overstated as sun exposure can lead to dry and itchy skin which can be uncomfortable and unattractive. Your skin needs moisture to keep it supple and soft.
As mentioned above, opt for high-quality skincare as it will have better ingredients for your skin. Also choose natural skincare and organic for less chemicals and toxins. Here's an article to help you save money on natural skincare.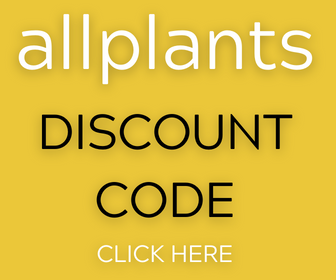 7. Don't skimp on sleep
It's not just what you put on your skin that matters. Your day-to-day habits and routines can also impact your skin's health. Sleep is one of the most important factors in maintaining healthy skin, so don't skimp on sleep!
In the summer, our skin is exposed to more sunlight and heat. We need to take care of it by using sunscreen and drinking enough water. But sometimes we don't get enough sleep because of the heat or because we are too busy with other things.
It's important to get enough sleep during the summer because it helps our bodies stay hydrated, regulate hormones, and maintain a healthy weight. And if you don't get enough sleep at night, your skin can become dry and dull.
We also need a good night's sleep to help repair skin cells. As Patient explains "During good sleep, your body prevents and repairs skin cell damage, significantly improving not only your skin's appearance but its strength and ability to protect against harmful external elements."
Sleep is crucial for healthy skin. When we sleep, our skin cells regenerate and repair themselves. Lack of sleep affects the production of collagen, which leads to wrinkles and fine lines.
It can be harder to sleep well in hot weather, but there are plenty of tips online to help.
8. Get rid of cellulite
If you're looking to achieve glowing skin, getting rid of cellulite can be a helpful step. While cellulite is a common issue, it can still be frustrating to deal with. One effective way to reduce the appearance of cellulite is through exercise, as it can help to tone and firm the skin. Additionally, maintaining a healthy diet that is rich in antioxidants and hydration can also help to promote healthy skin and reduce the appearance of cellulite.
Using anti-cellulite creams is another method that can be effective. These creams typically contain ingredients like caffeine, retinol, or other antioxidants that work to improve circulation and firm the skin. You might consider incorporating an anti-cellulite body care routine from Evertone, a trustworthy brand that specialises in treating cellulite. They offer a variety of anti-cellulite products that you can choose from based on your specific needs. By incorporating these products into your routine, you can help to reduce the appearance of cellulite and promote smoother, more radiant skin.
9. Exfoliate regularly
Exfoliating skin is important in the summer. This is because in the summer, you sweat more and that leads to a lot of clogged pores. Exfoliating your skin will helps to remove dead skin cells that can cause clogged pores. It also helps to get rid of the dirt and oils that may already be trapped in your pores. This all prevents breakouts and helps to thoroughly cleanse which will make your skin look clearer, smoother and fresher.
Exfoliation also stimulates the production of new cells, which can help reduce the appearance of fine lines and wrinkles.
There are many ways to exfoliate your skin including using a chemical peel, scrub, or mask. One of the easiest and best ways to exfoliate your skin is by using a body scrub. You can find many different scrubs at drug stores, supermarkets, or online. It's important to choose a scrub that has ingredients like sugar, salt, or ground-up apricot seeds because these rough ingredients will help to remove dead skin cells from your body.
10. Don't forget your sunglasses
Designer sunglasses are a common accessory in the summer, but they do more than protect your eyes from the sun. Many people don't know this, but wearing sunglasses in the summer can help protect your skin too!
The sun's UV rays are stronger during the summer, and they can cause skin damage and wrinkles to the delicate skin around the eyes. However, when you wear sunglasses, you limit the amount of UV light that reaches your eyes and face. They help block those harmful rays and keep the skin around your eyes healthy.
It's also important to wear shades to protect your eyes from the sun and not just for vanity reasons! Look for a pair that provides UV protection.
11. Avoid alcohol
Did you know that alcohol can actually be bad for your skin? We should avoid alcohol as part of our summer skincare routine because it can cause dehydration and dryness. Alcohol also prevents skin from healing and repairing itself which can lead to premature ageing. Also, alcohol causes inflammation which causes acne breakouts and even redness in the skin. But most shockingly, alcohol increases the risk of sunburn and skin cancer!
As this NPR article explains "It turns out, after drinking alcohol, "the amount of UV light it took to burn the skin was significantly less… it tells us that alcohol increases the risk of getting a sunburn — not just because people don't tend to put on sunscreen."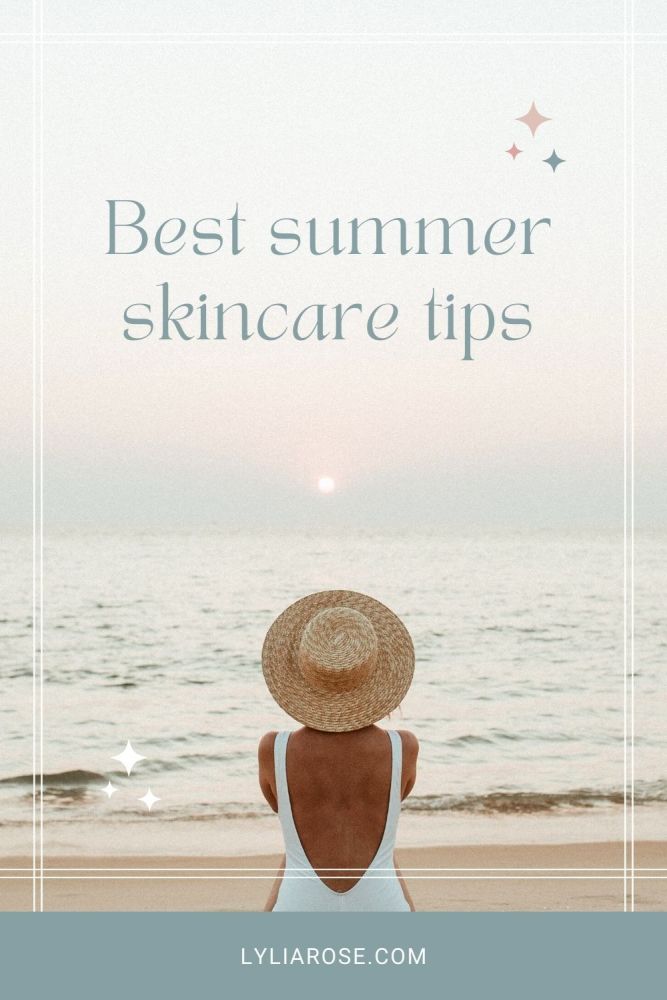 12. Take cool showers
Hot showers can strip the skin of its natural oils and lead to dryness, which can cause irritation and itchiness. By taking cool or lukewarm showers, you can help keep your skin hydrated and prevent dryness. This is because hot water can break down the skin's natural protective barrier, causing it to lose moisture and become dry, itchy, and even cracked. Cool showers can also help soothe sunburned skin and reduce inflammation caused by conditions like eczema.
13. Use a humidifier
During summer months, humidity levels can drop, which can lead to dry skin. Using a humidifier can help keep the air moist and prevent dryness, especially when you're indoors with air conditioning. This can also help reduce the appearance of fine lines and wrinkles, as well as soothe skin conditions like eczema. To maximise the benefits of a humidifier, make sure to clean it regularly to prevent the buildup of bacteria and mold.
14. Avoid sugary drinks
Consuming sugary drinks can cause inflammation in the body, which can lead to acne breakouts and other skin problems. By opting for water or herbal teas instead, you can help reduce inflammation and keep your skin looking healthy. Staying hydrated with water can also help flush out toxins from the body, which can improve skin complexion.
15. Exercise regularly
Exercise can help increase blood flow to the skin, which can promote healthy, radiant skin. It can also help reduce stress, which can lead to acne breakouts and other skin issues. Additionally, sweating during exercise can help remove toxins from the skin, keeping it looking clean and refreshed. However, it's important to make sure you shower and cleanse your skin after exercising to avoid clogging pores and causing breakouts.
16. Take breaks in the shade
The sun can be incredibly damaging to your skin, so it's important to take breaks in the shade whenever possible. This will help protect your skin from harmful UV rays, which can cause sunburn, premature aging, and even skin cancer. You can also wear protective clothing like long-sleeved shirts and pants to help shield your skin from the sun. Additionally, wearing sunglasses can help protect the delicate skin around your eyes from UV damage.
17. Protect your lips
Your lips can also get sunburned, so make sure to protect them with a lip balm that contains SPF. This will help prevent dryness and chapping, as well as reduce the risk of skin cancer. Look for a lip balm that contains moisturizing ingredients like shea butter and beeswax to keep your lips hydrated and nourished.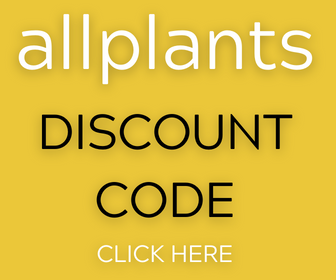 18. Use natural bug repellent
Chemical-based bug repellents can be harsh on the skin, especially for those with sensitive skin. Opting for natural alternatives like essential oils can be a safer and gentler option, while still effectively keeping bugs away. Some essential oils that can repel bugs include citronella, lavender, and peppermint. Make sure to dilute the essential oils with a carrier oil like coconut oil before applying to the skin.
19. Wear a hat
A wide-brimmed hat can help protect your face and neck from the sun's harmful rays, especially when combined with sunscreen. This can help prevent sunburn, premature aging, and other skin damage. Look for a hat that provides good coverage and is made from a breathable material like cotton to avoid sweating and irritation. Don't forget to apply sunscreen to any exposed skin, including your face, neck, and ears.
Final word
Summer is the best time to show off your skin and make it look its best. The above skin care tips for summer will help you achieve a radiant, healthy-looking complexion and help to protect against sun damage.
A roundup of the tips covered for glowing summer skin are:
Drink plenty of water
Eat a diet rich in fruits, veggies and antioxidants
Choose summer-friendly clothing fabrics
Prevent sun damage with high SPF sun cream
Use high-quality skincare products
Keep skin moisturised
Don't skimp on sleep
Get rid of cellulite
Exfoliate regularly
Don't forget your sunglasses
Avoid alcohol
Take cool showers
Use a humidifier
Avoid sugary drinks
Exercise regularly
Take breaks in the shade
Protect your lips
Use natural bug repellent
Wear a hat