Do you need child insurance?
Posted on
I'll be honest, until today I didn't even know child insurance existed.
Sure I knew about life insurance, but only for us adults. I had no idea that child life insurance was available and it wasn't something I remember being offered as an add on when we purchased our first joint life insurance over four years ago.
So what is child insurance you may well be wondering; I'll explain exactly what it is along with all the other insurances that are handy to have in this very blog post.
What is child insurance?
To be honest, it's not something we ever want to think about. Perhaps that's why I've never even imagined it as an insurance option before, but after researching I realise now why it could be very important. It is designed to support parents after the loss of a child to cover the financial burden of funeral costs, medical bills, time away from work and any other costs accrued as a result of the passing.
Of course it's not anything we as parents want to imagine happening, but if it did then we also wouldn't want the strain of money worries at an already incredibly difficult time. I see why child insurance is a sensible option and if you do not have any financial security if your child should unexpectedly fall ill, then it's a policy worth thinking about.
According to Pure Cover who offer this policy, '66% of people do not have any financial support in place to support the cost of looking after a sick child if they could no longer work'.
It's wise to look at your existing insurances and financial situation to see how you'd be able to cope if the unimaginable happened. If you think things would be a struggle and your work would not provide any long term financial aid, then policies can start from only £5 and there are different options available.
Cover is usually limited to £25000, but each policy and lender is different. It's definitely worth doing some research of your own to decide whether child insurance is right for you and your family.
It's definitely given me something to think about, even if it's it something I don't want to ever have to think about at all.


All the insurances we need in our lives
I was thinking how gloomy and depressing the child insurance conversation will be with my husband, pretty much how we felt about having to write wills! But then again, aren't all insurance policies pretty gloomy? They are all in case of the worst happening, whether it's travel insurance, car insurance, home insurance and so on. They are all there to protect us when something goes drastically wrong.
Personally I think it's a good idea to be insured for most things. We have travel insurance, life insurance, car insurance and home insurance. I'm pretty certain we had to take out home and life insurance as a term of our mortgage, but even if we didn't have to because of the mortgage, I'd still take these out anyway. They give us peace of mind and financial security in a disaster. According to the infographic below the average claim for a burst water pipe in the home is £25000! That's a staggering amount and what would you do without that insurance?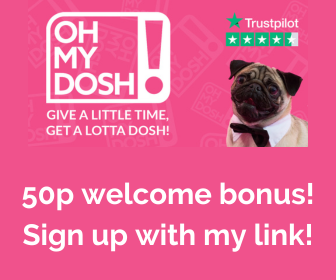 I was also shocked to read 9.9 million of us Brits went abroad without travel insurance last year. That's a crazy figure. I guess we're pretty hopeful and trustworthy! I always ensure we have travel insurance when we go abroad. According to this article one person had to pay a staggering £760,000 for medical care after suffering a stroke in the USA! Could you afford these sorts of medical costs when travelling? We never know when injury or illness might strike so it's vital to get an insurance to cover these costs. You're pretty insane if you don't! The average medical claim is £1300 and I'm sure that's a sum many would struggle to pay upfront.
There are lots of insurances we may need to take out over our lifetimes and they are there for a good reason. This infographic shares some of the shocking statistics when it comes to insurances we may need in our lifetime in the UK:

Click for more interesting data from our study. © 2018 PureCover.co.uk.