How to cut household expenses with renewable energy
Posted on
When Ben and I first switched to a renewable energy company around seven or eight years ago we were shocked by the cost.
We were trying to do our bit for the environment, but at the time we couldn't afford to pay a premium to be greener so we begrudgingly had to switch back to our old supplier.
Luckily times have changed and sustainability is a hot topic. In recent years we have actually been able to cut our household expenses by using renewable energy and even save money by switching to a renewable energy supplier.
Here's how to save money and go green with renewable energy!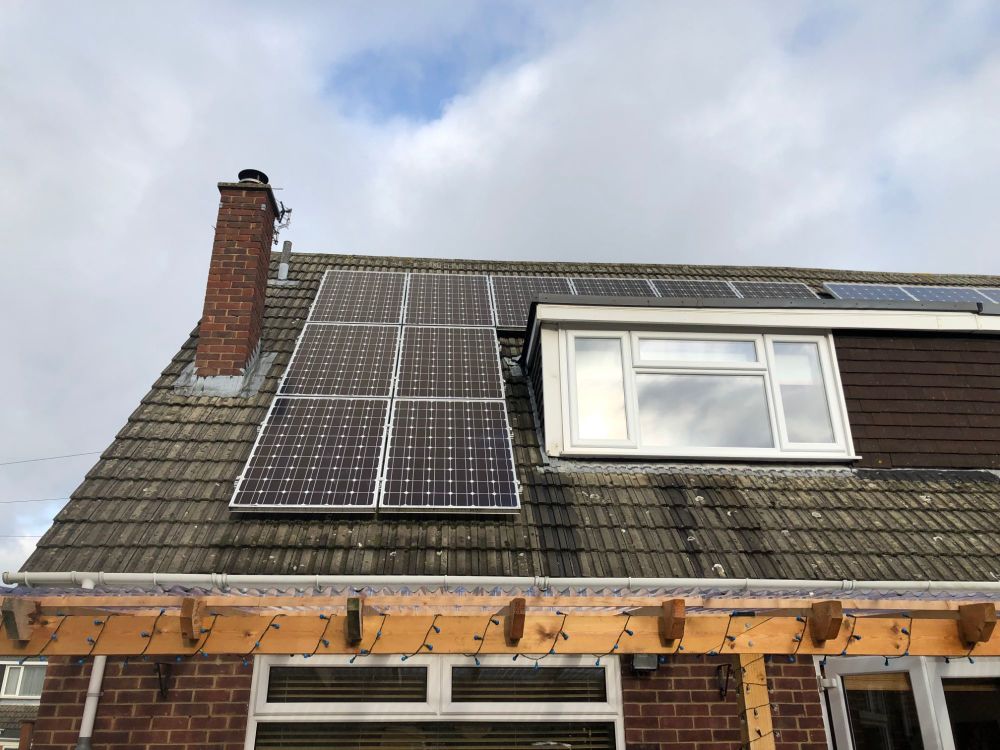 Get free energy and money back from solar panels
When we were looking to buy a home we were interested in any energy saving features they had. Luckily we were able to find a home with solar panels already installed. Going forward we would definitely look for another house with solar panels, or alternatively we would make the investment ourselves. There are many solar panel companies offering installations such as All Seasons Energy who offer competitive prices.
As the new home owners the tariff simply transferred to us. Not only do we use the free solar energy before anything else, which reduces our bills, but we also sell the surplus back to the grid. These quarterly payments add up and they pay for two-thirds of our annual energy consumption (gas and electric).
That's quite a saving!
We also have the panels linked to our hot water using a system called Immersun so we benefit from solar powered electric and some hot water.
Invest in a log burner
Almost four years ago we invested in a log burner and we have been very lucky to not have to buy a single piece of wood yet! Ben's late mum worked locally at a place that had woods on their grounds. They let us know whenever they had felled trees and were more than grateful for us to take the wood off their hands, as were we!
We've also had family members call us whenever they've cut trees back, or their neighbours have, and want us to come and clear the wood. Ben, my husband, is always looking out for free wood opportunities on Facebook too.
Plus we get lots of offcuts and smaller pieces that are great for kindle from Ben's own workshop. I'm sure we'll have to buy some firewood soon as we are running low, but it must have saved us a small fortune to not buy any for four years and it might even stretch to five. When the time comes, there are many websites that sell firewood no matter where you are located.
Click for a Lekto Wood Fuels discount code to save money on firewood.
Just to note you should never just take wood you find lying around in woods and forests. In some counties you can apply for a licence to give you permission to collect felled wood on Forestry Commission owned land, otherwise you'll need permission from the landowner.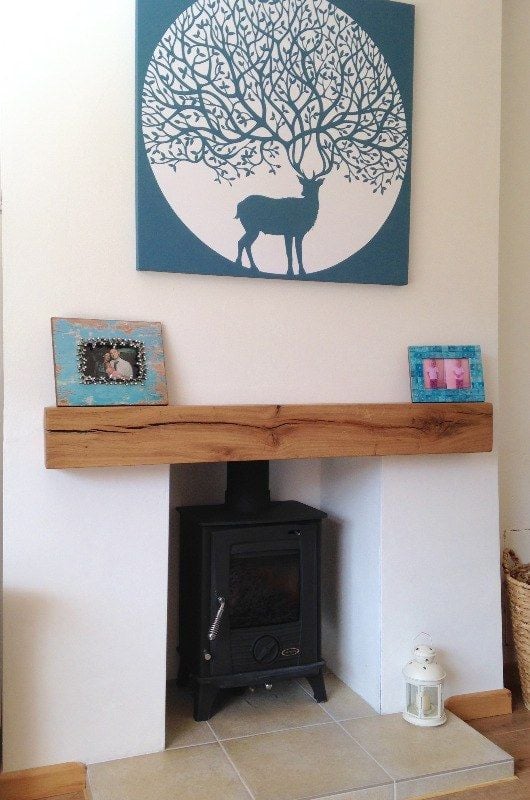 Switch to a renewable energy supplier
We had been wasting money needlessly for the first few years in our new home as we had stuck with the same energy supplier. I never realised how easy it was to switch and the great savings we could make.
In 2018 we took the plunge, did a price comparison and switched to renewable energy company Bulb.
This saved us £264 compared to our old supplier British Gas and the most amazing thing is Bulb use 100% renewable electricity and 10% green gas. This definitely aligns with our values and we'll be looking for green energy companies should we ever switch again.
Those are the three ways we use renewable energy at home. Amazingly, all three ways save us money too!
Choose an electric vehicle
And here's one more way you can save money.
If you can afford an electric car then it's a worthwhile investment that will help to save the planet, improve air quality and can even save drivers a massive £41,000 in their lifetime.
Fully electric vehicles do not need to pay car tax, are around half the price to run and have less of the high-risk features that cause costly repairs and expensive services.
There are thousands of free electric car charge points across the UK that will help keep the cost of running an electric vehicle as low as possible.
The Office of Low Emission Vehicles offers a grant to those who purchase an electric vehicle so you can save up to 75% off the cost of having an EV charging point installed at home when using an approved electric car charger installer.
If you have renewable electricity at home then you can power your electric car off this. How amazing!