Tips to make booking a family holiday more affordable
Posted on
If you're anything like me then you're getting well and truly fed up with the cold English winter weather and dreaming of escaping to more luxurious destinations. The January blues have set in and to cheer myself up I've booked a couple of family holidays for later in the year. In this blog post I will explore how to make your next family holiday more affordable.
As you may have seen me mention in other blog posts my 2019 goal is to save an emergency fund, which did originally mean that holidays were taking a back seat. But with seasonal affective disorder worse than ever this year and snow potentially still to come, I decided I needed something to look forward to this year so I found a couple of great holiday deals and couldn't resist. I'm hoping we can really smash our savings target in the first half of the year and treat ourselves to a summer holiday too, if we can find a bargain.
Last year we totally splurged on holidays, with the excuse of not having been abroad for a holiday for six years. We travelled to Fuerteventura for an all-inclusive holiday with no expenses spared. It was fantastic, but £3000 for the four of us. We also went to Center Parcs for a four night August break at a staggering £1200 and a three night Twixmas break at Bluestone for £430.
This year we are being more cautious with our money and I hope to be able to go on three or four holidays for the same price as just our Fuerteventura break, around £3000 for all four of us. This is much less than the £4800 families spend on average on holidays each year. Plus we'll be going in the school holidays, so prices are usually rocket high! So far I have spent £400 on a 7-night stay at a 5* on the beach caravan park in Cornwall (a total bargain) and £544 for a Twixmas break in Wales (this could have cost us £380 so I'm really annoyed about that one, so read on to see how). I'm hoping we'll be able to save and book a last minute abroad holiday, or even venture into Europe in our Mazda Bongo!
Here are my tips for saving money on your next family holiday:
Choose an all-inclusive package
If you want to book a holiday abroad then I'd definitely consider looking at all-inclusive deals, particularly if you plan on spending a lot of time at the hotel resort itself. Often with unlimited drinks, snacks, ice-cream and all meals included, this can be a cost-effective way to holiday as a family. It also makes budgeting much easier as everything is provided for you once you are there. You don't need to worry about finding somewhere to eat each day or paying for meals.
All you'll need is some spending money if you want to go on any excursions or to buy souvenirs. I've known friends to find great last minute all-inclusive deals before and not even take any spending money with them. It's totally possible if you just want to explore the local area. If you've young children then a beach and pool will keep them entertained for hours.
An all-inclusive package can be a great way to book a family holiday and then not have to worry about any expenditure whilst you are away. Everything is paid for in advance and you can relax and enjoy your holiday without money worries whilst there. Many hotels will offer a packed lunch if you are going out for the day, so check if this is an option too so you don't need to spend any money on food at all if you don't need to. We chose an all-inclusive family holiday in Spring 2018 and barely needed any spending money at all.
I'm hoping we'll be able to find a great last minute all-inclusive deal in the summer that is much cheaper than what we spent last year.
Book time off work as far in advance as possible
I'm self-employed and work online so it's really easy for me to go away at any point so long as I have internet connection. My husband, however, is employed and needs to approve his holiday dates. This recently cost us £164 when booking our Bluestone holiday. I looked whilst we were there over Christmas 2018 and the same holiday for 2019 was the same price - £430. Plus we could have saved £50 if we booked whilst there, so it would have only been £380. Unfortunately we needed Ben to book time off work, so we waited until we returned. I went to book the holiday only three weeks after returning and the price had shot up to £569! Crikey! We managed to still get a £25 saving, but at £544 we had to pay £164 more than if we had booked three weeks earlier. Very frustrating!
Return with a loyalty discount
If you go somewhere and you love it, then check for a loyalty discount. Sometimes holiday companies will give you a special returning customer discount if you rebook a holiday with the same company within so many days or weeks. We know we can get a great discount at Bluestone if we rebook whilst we are there, so we'll know to make use of this next time.
Book early
Booking early has lots of great benefits for making a holiday affordable. In our experience with booking a Twixmas break for this year the price shot up £139 in only three weeks! If you see a price and you're happy with it then I wouldn't wait too long as often the prices will go up as more rooms get booked.
Spread the cost by booking early
Another advantage of booking early is being able to pay only a small deposit at the time of booking and then spreading the cost over the remaining months until your holiday. If you can't afford to pay upfront for a holiday, then this is a brilliant way to spread the cost and make it more affordable. Some hotels or resorts will take the deposit and then the final balance on a date such as six weeks before your arrival date. Just make sure you add this date to your calendar and save up the remaining due balance yourself.
Ideally I'd love to save in advance and have enough money to pay upfront for all our family holidays, but it's not always possible. Booking as far in advance as possible has allowed us to spread the cost and afford to go on some great holidays. We booked our 2018 Fuerteventura holiday 15 months in advance which allowed us to spread the cost into affordable monthly payments.
Check for cashback
Don't forget to book using a cashback website when possible to save even more! We've managed to get £60 cashback for a holiday booking online before as well as cashback on car rental, holiday insurance, flights and hotels!
Here are my favourite cashback websites: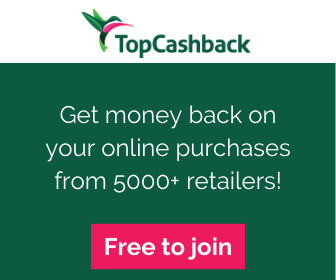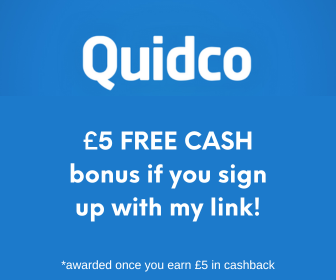 Check the facilities and location
We made the mistake one year of choosing a cheaper location that was far away from any beaches or activities to save money. Only, it didn't save us money in the end. The resort had no facilities for the children, so we had to travel every day to entertain ourselves. We ended up spending a fortune and a lot of time travelling in the car each day to keep ourselves amused. It would have been more cost-effective to spend a bit more money on a better resort location with more facilities, especially for the children. Now I will always make sure we are within walking distance to a beach and there's a park/pool for the children. Just having these things within walking distance means we don't have to spend money every day on travelling or entry fees to keep the children entertained.
Go during term time
If your children are not school age, or you're brave enough, then travel during term time. I feel too anxious to take my children out during term time as I know it's against the school rules, but I know plenty of people who do this and they save hundreds, even thousands on their holiday costs. It really is the best way to make a massive saving.
Don't go in the summer holidays
The summer holidays are the most expensive time to book a holiday. Instead choose a holiday in spring or autumn to get a much better rate. There are still plenty of places to get some sunshine if that's what you desire, such as in the Canary Islands. Make the most of the sunshine in the UK in the summer and then jet off when it's a little cooler here for a cheaper holiday abroad – win-win!
Choose car hire with no hidden costs
If you need to hire a car on your holiday then the costs can quickly add up. Many car rental companies show a low price, but then add on a lot of optional extras that bump the overall price up considerably. Look for a company such as Rental Center Crete who include all risk insurance with no excess, a baby seat at no extra cost, an extra driver and no other hidden costs. Look for a great deal like this so you know how much you'll be paying upfront and won't end up with a huge bill.
Hopefully these tips based on my personal experience will help you to save some money on your next family holiday.