5 things to avoid on your customised business letterhead
Posted on
A customised letterhead keeps your branding consistent, makes your correspondence instantly recognisable and looks professional.
How can I create a business letterhead?
It's easier than ever to design your own business letterheads with so many online design programmes, such as Canva or Adobe Spark which is free. You can even create something in Word or Photoshop if you have access to these programmes.
Once you've created your design you can have them printed and delivered with ease thanks to an abundance of online printing services. Many of these printing services will even have customisable templates so you can create your letterhead and have it printed all in one place. If you're not sure where to start or how to design a letterhead then search for templates online for inspiration.
What should I include on my business letterhead?
If you are a sole trader then you must include your name, your business name if it's different to your name and your business address.
UK law states that limited companies must display the following business details on their letterheads and correspondence:
Name of business
The part of the country that the business is registered
Registered company number
Address of registered office
There are different rules and regulations for different countries and different types of businesses so do some research to make sure you are abiding by your country's laws when it comes to your business correspondence.
That's the legal requirements, but to make them look great here are some more suggestions:
Use your brand colours
Add your brand logo in colour
Position your brand logo at the top of the letterhead so your brand is instantly recognisable
Make sure the fonts are legible
Ensure it looks great printed in black and white too for e-documents that customers may print themselves
What should I avoid on my customised business letterhead designs?
Great letterhead design is also about what you choose not toinclude. Here are five things to avoid on your new customised letterhead.
1. Multi-coloured graphics
Ideally, your customised letterhead should still work even if it's in black and white or in just one colour. Some of your customers may photocopy the document or even scan it in black and white so it needs to still be readable. The graphics still need to represent your brand and be recognisable even when your brand colours are missing.
2. Overly-detailed logos and graphics
Generally speaking, simpler is better when it comes to letterhead. It takes a very good graphic designer to pull off very detailed letterhead, and even then, it's not always appropriate for this type of format. Simpler images are easier to remember and process. Think of how little obvious details there are in the logos of many major brands. Logos are often simple and easy to reproduce in and on a variety of different formats, materials and even colourways.
3. Cheap paper
When using your printed letterheads and sending them to customers and clients, these will give an impression of your business. You want that impression to be good and so the quality of your business stationery should be taken into account. Sure, it might be cheaper for paper that is practically tracing paper, but what does it say about your business and its quality?
Keep the cheaper paper for internal printing and routine correspondence, but important messages should be printed on high-quality paper. This will help reinforce the idea that the contents of the letter are worth reading.
Cheap paper should also be avoided if you're planning to use special print processes (such as embossing and engraving) for your custom letterhead. The overall effect of these techniques on thin, lightweight paper can be jarring and strange to look at. Thicker high-quality paper is always appropriate in this instance. In any case, an experienced printing service will probably advise against using cheap paper and will recommend the best type for your design.
4. "Fake" printing
Special printing processes such as engraving and embossing take a certain degree of technical expertise and artistry to do correctly. Because of this, it can be somewhat expensive to achieve the look engraving and embossing imparts. This has led some printing services to offer ways you can fake the engraved or embossed look on your letterhead through other more affordable means.
While these prints look great from afar, they look awful and cheap when you look at them closely. These "fake" prints can make your brand seem less authentic and more bothered about cost-cutting which isn't going to leave a good impression.
5. Outdated contact details
Make sure you always keep your contact details up to date on your business stationery. If it's likely that you'll be moving premises or changing your logo in the near future then be mindful of how many letterheads you have printed with your current business details. Not only is it wasteful to dispose of outdated letterheads, but you also run the risk of sending the wrong contact details to your customers. It's never good for business if your customer's cannot contact you!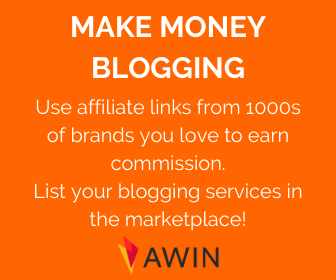 Get a free professional business letterhead
There are lots of ways you can create a business letterhead that looks professional, by yourself, for free. You can use online design programmes that are created for ease of use such as Canva and even Word.
Another great option is to use Adobe Spark. You can use Adobe Spark's letterhead templates to design your own letterheads for free in a matter of minutes, with no design skills required!
They also have an amazing hub for small businesses with so much information and other design templates to get your small business off the ground. You can use it to create business cards, social media campaigns and so much more.
It's a great free resource and worth checking out.
Final word
Starting your own business is an exciting time and creating your first business stationery, such as your letterheads, is a very proud moment. Good luck!