Five tips to monetise your blog with a paid subscription newsletter
Posted on
If you're looking for new ways to monetise your blog, consider launching a paid subscription newsletter. By moving away from the ad-supported content model, paid newsletters offer readers the chance to directly support writers they appreciate (i.e. you!) in return for content that is tailored to their niche interests.
Bombarded continuously with click-bait and impersonal content, more and more people are deciding that it's worth paying for quality content to be delivered straight to their mailbox. But where do you start? These five tips will point you in the right direction.
Content
The first thing you need to consider is your audience. Find out as much as you can about who they are and what they like to read. If you have a blog already, why not appeal directly to your readers, asking what topics they'd most like to learn about?
One of the most effective ways to monetise your blog through newsletters is by providing what is called 'Market Research.' Educate yourself thoroughly on a particular industry that your audience is interested in, and then share your insights via the newsletter, which takes the form of a premium guide.
This approach involves a lot of research, but you can charge a decent fee for your content as you're saving readers the time and effort involved in collecting this information. Make sure you select an aspect of your chosen niche that interests you enough that you could research and analyse it for days. When it comes to writing your letter, remember to offer this information in relatable, digestible ways.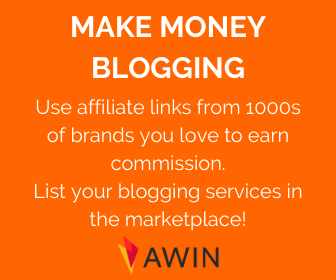 Newsletter pricing
One of the trickiest challenges of launching your newsletter is figuring out how much you should charge. You want to charge a fair price to make it worth the hours you spend writing it, but you also want to ensure you get as many subscribers as possible.
Staying at the lower end of the pricing scale means you'll have more people signing up, but you might have to devote a lot of time to responding to your readers' comments and queries, so your hourly rate will end up quite low.
Generally, the sweet spot tends to be around £4 - £8 per newsletter, but it will depend on your audience. Pick a price that you're comfortable asking for and adjust it once you've got a feel for the demand and the work required.
Once your newsletter is well established, you could add an option for a discounted annual subscription, which guarantees your income by avoiding cancellations and passes a saving on to your reader.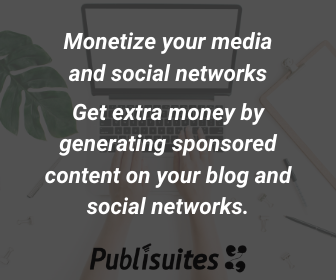 Securing subscribers
While you can't expect a full subscriber list overnight, there are ways to build your following. Blogging is an excellent place to start. You'll have an existing audience who is already interested in your particular niche and is familiar with the type of content that you produce.
You can introduce your newsletter to your blog followers as a source of extra material that will add value to their lives, as well as a more intimate forum that is not open to the public. You also get to make a personal appeal to them about why they might like to support your writing financially.
If you're starting a newsletter without a blog to launch from, consider offering a free trial period to allow potential subscribers the opportunity to get a sense of your writing before they commit. You could also offer a couple of weeks' trial period which automatically converts to a paid subscription unless the reader elects to unsubscribe.
Once you've launched, make the most of social media outlets. Producing and widely sharing a free first letter of your series will pique the curiosity of potential subscribers who do not already follow your blog.
Look for forums or Facebook groups where people who are interested in your particular niche hang out, and announce your newsletter there. If you're dropping in on a forum, make sure you're adding something new to the conversation rather than spamming people with links to your page, as this is likely to cause annoyance, rather than earn you new subscribers.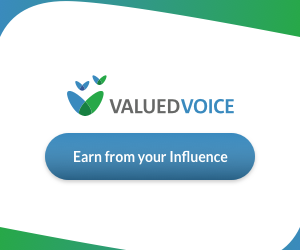 Payment methods
Depending on the size of your subscriber list, you have a couple of options when it comes to payments. If you're sending your emails manually or through your blog, you could collect your subscription fees via direct debit, which is set up on a regular schedule to coincide with your email distribution.
A fee is automatically deducted from your readers' bank account, which saves them the hassle of making manual payments. If your business already has a very high turnover, you will be eligible for a service user number, which you'd need to set this up. Alternately, you could look into services which act as intermediaries to allow smaller organisations the convenience of direct debit.
If keeping track of new subscribers and payments is too much on top of all the writing you need to do, there are platforms out there that can handle your distribution and payments so you don't have to. Platforms like Campaignzee make it easy for you to get set up and start charging for content, leaving you free to focus on the writing.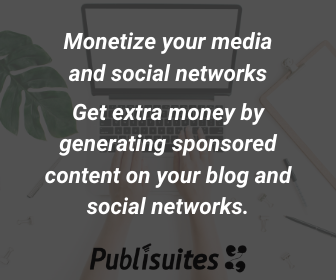 Email schedules
When deciding how often to send out your newsletter, two key questions to ask yourself are: how often do your readers want to receive your emails, and how often are you prepared to write them?
This will depend on your audience, but be prepared for your readers to feel that they should receive paid content at a higher frequency than unpaid material. You will need to balance this expectation with your own availability and time commitments.
Whatever schedule you decide to go with, make it clear to your readers when they can expect your emails, building anticipation for each new release. And crucially, make sure you stick to your schedule. Your readers commit to regular payments, and you'll very quickly lose them if you don't hold up your end.
Launching your own paid newsletter will allow you to build an intimate relationship with your readers, hold their attention, and maintain a steady source of income.
Want to get paid to blog?