Money saving benefits of artificial grass
Posted on
In this blog post I will explore the money saving benefits of artificial grass.
Artificial grass has become a popular choice for homeowners in recent years. Its cost-effective and low maintenance qualities are appealing to many of us with busy lifestyles who simply don't have the time to maintain a lawn or want something easy to look after. It's also an attractive option for the elderly or those with health problems who might find gardening a challenge.
When you first think of artificial grass you might think of the worn down AstroTurf you perhaps had at school to play hockey! It didn't resemble grass at all and was clearly fake; more like a green carpet outside! Luckily this isn't what artificial grass for your garden is like at all. In fact, some artificial grass brands like Easigrass look just like the real deal. You can even choose different grass blade heights and shapes.
Cost saving benefits of artificial grass:
If you're looking for a cost comparison then try https://www.artificialgrassgroup.co.uk/ who will arrange up to three installation quotes with approved dealers so you can compare prices.
Not only can you compare prices of grass and quotes for installation to help save money, but the artificial grass itself is very cost-effective. Here's why.
No need to buy grass seed
Every year we need to buy grass seed to fill patches of mud, dry or dead grass on our lawn. The artificial grass will always look perfect so there's never any need to buy grass seed.
No need to water
Because it's not real, there's no need to ever water the grass. It will just need a bit of water every now and then to clean it.
No need to mow
One of the biggest cost saving benefits is perhaps that you will no longer need to mow the lawn! Not only will this save you the cost of any petrol or electricity for the mower, but you won't even need to buy a lawn mower at all. Lawn mowers can cost well into the hundreds and may need replacing every few years.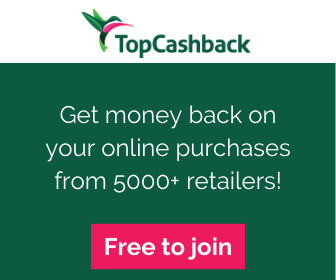 No need for lawn maintenance equipment
As well as saving on the cost of mowing the lawn, you won't need any other lawn equipment such as a grass trimmer, aerator or sprinklers.
No weeds
You'll eliminate any weed control that you usually do which can save money if you're usually buying weed killer to deal with the problem.
No more gardener fees
If you usually paid for a gardener to maintain your lawn then you can scrap those fees as you won't need to maintain your artificial lawn aside from a quick clean once in a while.
Artificial grass can last for several years
Good quality artificial grass can last up to 20 years, especially in low traffic and well maintained gardens. Make sure you choose wisely and don't just opt for the cheapest grass as this could need replacing sooner.
Save the most valuable thing of all
Perhaps most valuable is the amount of time you'll save. Instead of spending your precious spare time maintaining a lawn, you can instead choose to spend this time doing the things that matter to you more such as hobbies, spending time with family and friends or even making more money at home or online!