Neveo discount code - get your first album free
Posted on
Just over one year ago I posted a Neveo app review. We were very kindly gifted the subscription for one year. I'm back now as a paying customer as the year was up in December and we have now subscribed as paying customers. I also have a Neveo discount code so you can get your first album for free!
I posted my first review after I saw the very first album Neveo created for us. It's a subscription based service that allows you to easily send your photos to your loved ones each month. It's targeted at keeping grandparents in the know as many of the older generation do not use or have access to technology.
Use Neveo to share special family moments with grandparents
Lots of us share our latest happenings on social media and grandparents are missing out!
Neveo aimed to close that generation technology gap by producing an app that you can add photos to, directly from your smart phones camera roll, and they will generate a photo album/booklet with these photos to send to your loved ones.
Even better, they take care of the printing, posting and packaging. So all you need to do is add the photos each calendar month to the app and they'll handle the rest. They even shop worldwide so loved ones in different countries can receive your family photos too.
It's a great idea and having used it for a whole year now we have been really impressed. We have just subscribed to the £9.99 package which allows us to continue sending up to 50 photos per month to my husband's Gran in Germany.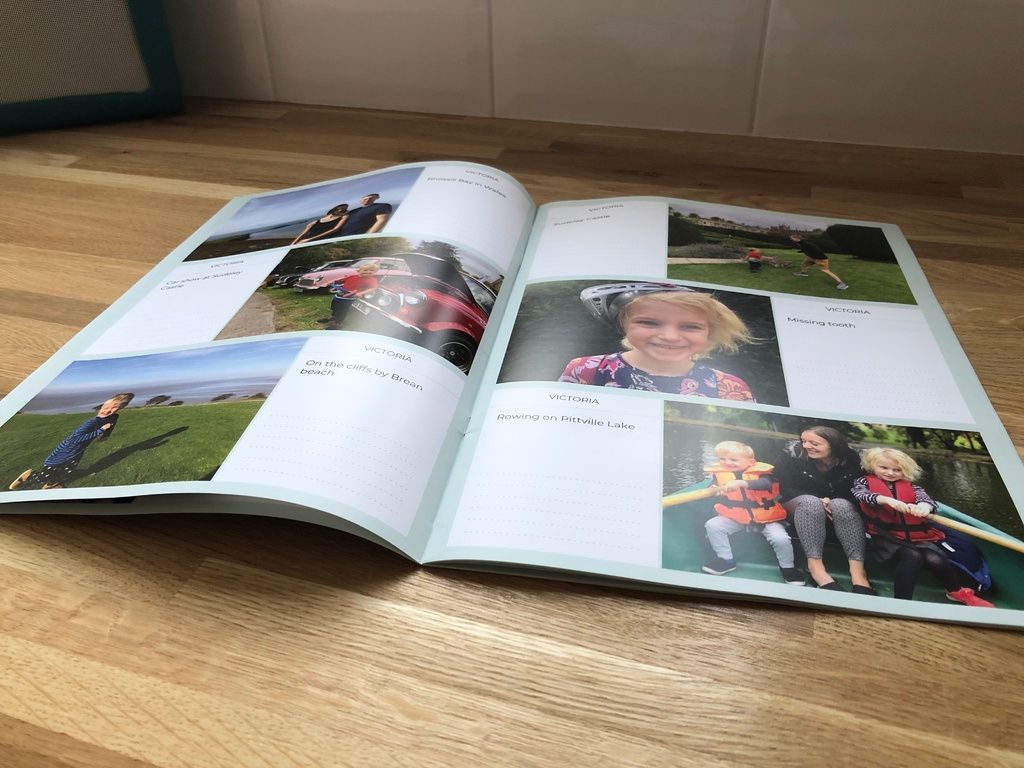 Oma (gran in German) is in her mid-90s! In recent years she has moved into a residential home, but even before this she did not have or use a computer. We were regularly sending letters and photos, but never anywhere near 50 as it just gets too expensive!
Plus, it's a bit of a hassle keep buying photo paper and ink to print the photos ourselves, or having to order the photos and then wait to receive them and send them on…
£9.99 is a price we are very happy to pay to let Neveo take care of all the hard work and make a lovely looking photo booklet each month for Oma.
Use Neveo to stay in touch with long distance loved ones
It's been one whole year now and Ben's Oma loves to receive her album every month!
Being in England, we rarely see Ben's Gran in Germany. We've been together almost nine years and I think we've visited six times. So quite a lot really considering it's another country, but nowhere near as much as seeing family who live nearby.
There's also a language barrier as although Ben's mum was German, she didn't bring Ben up bi-lingual so he only speaks minimal German. Basically what he can remember learning at school, the same as me!
Usually when he sends a card he will use an online translator and copy the text, which doesn't always work accurately so there are always some laughs when we find out what Ben has actually said in the card!
Luckily Neveo is the perfect solution to share our photos with Oma with ease. Both Ben and I have access to the same account so we can both add photos from our phones to the same album.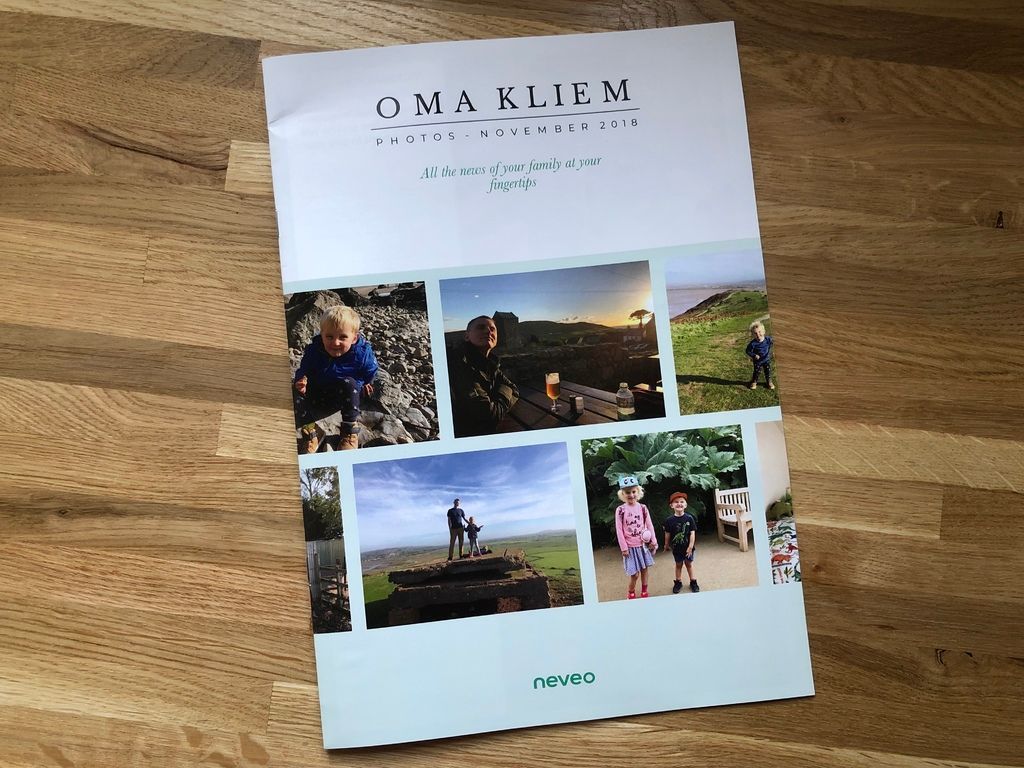 We simply add up to 50 photos with a short description each calendar month. Then Neveo prints and sends the album at the start of the following month directly to Oma.
(I was sent an extra copy of the very first one as a sample).
They are lightweight booklets so they don't take up much space and are easy for Oma to share with the rest of the family in Germany.
As soon as Oma receives her album she always calls to thank us!
There's lots of German we don't understand, but Ben says 'ja, ja' (yes, yes) a lot and we get the general gist of what Oma is saying!
It's so amazing to hear her so happy and to make her feel so included in our lives even with such a distance.
Neveo discount code - get your first album free!
We are now paying customers and will continue to use Neveo to send Oma albums each month. I definitely recommend this service as an easy way to create monthly family photo booklets that you can share with your loved ones.
If you have long distance family too then they are perfect, especially for older generations who don't use the internet.
Install the app and with my code "RMKKRU" to send your first album for free!
Website link: https://www.neveo.io/#!/
Direct app link: http://onelink.to/88r74v