How much do adult braces cost? + 4 ways to finance them
Posted on
It's been just over one year since I achieved my perfect smile and 16 months since my braces were removed. It was quite a journey as I had to have full on metal train track braces for over two years and my entire cosmetic dentistry experience took two years and seven months!
If you are interested in my journey and love before and after photos then you can read my whole experience here: My train track braces experience
Having braces as an adult, over 18, meant I had to fund my entire orthodontic journey myself. I'm not sure if many people are still offered braces for free when under 18 nowadays, but when I was at school it seemed like every other person had braces at some point!
In fact, it was actually quite cool to have braces!
I always wanted them, when I was around 11-12 and loved the coloured braces my friends wore!
I have no idea if I just had a useless dentist, but it wasn't until I was 16 that my dentist told me I still had some baby teeth and did I want braces…
I was way too self-conscious by this age to have them and so turned down the opportunity to have free braces.
Why couldn't they have noticed when I was younger and really wanted braces?!
It was typical and even though I disliked my teeth, I dealt with them, never smiled, hated my photo and carried on like this until I hit 30.
At 30 I had a dentist appointment and was told my baby teeth were starting to wobble!
Uh-oh.
I still had my baby canines and one was in the wrong place, next to my front tooth, so I definitely didn't want these to fall out and have gaps!
I could get false teeth if this would happen, which sparked me to the decision of just doing it all properly and having the baby teeth removed, having braces and sorting out my teeth properly… finally.
I'd always hated my teeth and the thought of the baby ones now falling out randomly terrified me, so it was time to have them removed, get my adult canines in the right place (I had one baby canine by one front tooth, one adult canine next to the other and no lateral incisors that were meant to be by my front teeth!) and fix my teeth for good.
To get my teeth in the right places meant I needed braces.
My teeth were quite complicated so I didn't quality for invisible braces or Invisilign, so I had to have the good old fashioned metal braces!
An alternative was white braces, but these were more expensive. Plus I'd have gaps whilst teeth were removed and others moved into totally new positions, so I didn't want to disguise the fact I had braces and look gappy for over two years!
How much does it cost to have braces in the UK?
The only off-putting thing about getting braces was the cost! They are expensive.
Costs do vary between orthodontists, but my braces cost £2800.
This was for a top and bottom brace. For just one row the price was £1500, so I had a little discount for having top and bottom rows.
The price can vary depending on how long you need the braces and therefore how many appointments you are expected to have.
If you qualify for the six month braces then the cost can be cheaper, but it all depends on your personalised plan and how tricky your teeth are to correct. I had no choice but to have full on braces to align and reposition my teeth.
Can't afford braces? Here are four ways to finance them.
Braces are expensive business. Even if you qualify for a cheaper six month smile then the cheapest prices I've ever seen advertised start at £1500.
It's a lot of money and most people don't have a spare couple of thousand pounds lying around to spend on teeth!
Luckily there are some ways to finance braces if you decide that it is a must for you.
Here are four ways to finance your braces costs:
1. 0% finance
Most private dentists and orthodontic practices offer some form of finance to cover large cosmetic dentistry costs. For example, you can get cosmetic dental care from London Cosmetic Dentistry with a range of finance options including 0% finance for up to 24 months.
Many practices use a third party finance provider who will offer you the credit. This means it's subject to a credit check and affordability checks. To avoid interest it's a good idea to make sure you can afford the payments in any 0% APR timescales offered, otherwise you will be charged interest on the amount borrowed.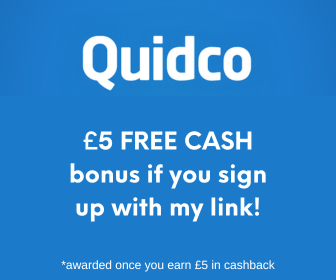 2. Ask for a payment plan
Some orthodontic clinics will offer a payment plan directly at their practice, without any third party involved. This is exactly what I did.
We knew my treatment would take around two years, so the practice I went to spread the cost over two years with a payment every 3-4 months.
This made it much more affordable than paying upfront.
My orthodontist said she basically wouldn't remove the braces at the end if I hadn't paid in full!
I actually managed to save up and pay for my braces quicker than the agreed payment plan, so the balance was cleared well in advance of my braces being removed.
If your treatment is expected to take a long time then ask if they can divide the payments up over the term.
3. Use a 0% credit card
If you have good credit then source a 0% credit card deal for purchases. Tesco regularly have 30 month credit card deals with 0% on purchases.
This is a great way to avoid any interest and to pay back the cost of braces over 2.5 years.
Just make sure you work out the minimum payment when the debt is at its highest. You also need to make sure you can get enough credit to cover the whole cost of the treatment.
4.­­­­­ Save
Finally, if you can't afford braces upfront and can't access credit or a payment plan, then you'll have to save. Just put your perfect smile plans on hold for now and save the full cost so you can pay upfront.
It might sound daunting, but if you're able to pay back a payment plan, then you're able to save the money instead.
If you don't have the fear of teeth falling out then you can probably wait a couple more years! Here are loads of ways to save more money if you need some inspiration or even just reminding!
If braces are inevitable for you then you'll find a way to fund them. Just be savvy about it and make sure you don't have to pay any interest!
Collaborative post
Please pin me!
More popular blog posts and pages
Save money online with this list of UK cashback sites
List of websites to find paid blogging opportunities for your blog
Online resources to make money at home
List of 8 apps that turn UK receipts to cash
3 tips for cheaper car insurance
How to cut household expenses with renewable energy
3 eco-friendly subscription boxes I use and love
More beauty blog posts
FFS Friction Free Shaving eco-friendly zero waste razor subscription review
Tips to get beautiful healthy hair naturally at home
How to save money on natural beauty products