How To Become A Successful Female Entrepreneur
Posted on
We are living in an incredible time in history, where it's now easier to launch our businesses. For women, there's no better time to be alive because there are plenty of available resources tailored to their start-ups.
That said, while it's seemingly easy for women to launch a start-up in this day and age, there's a little more to it and still some gender bias.
For starters, you need to know whether you're cut out for entrepreneurship. You need to be determined, self-motivated, have incredible drive and be able to handle setbacks as well as accept some level of risk. If you think you have the skills it takes and have an unshakeable ambition to succeed in the business world by yourself, then female entrepreneurship could be for you.
So how do you get your idea off the ground and make it a success? Read on as we explore how to become a successful female entrepreneur and how to see if this type of business idea is right for you.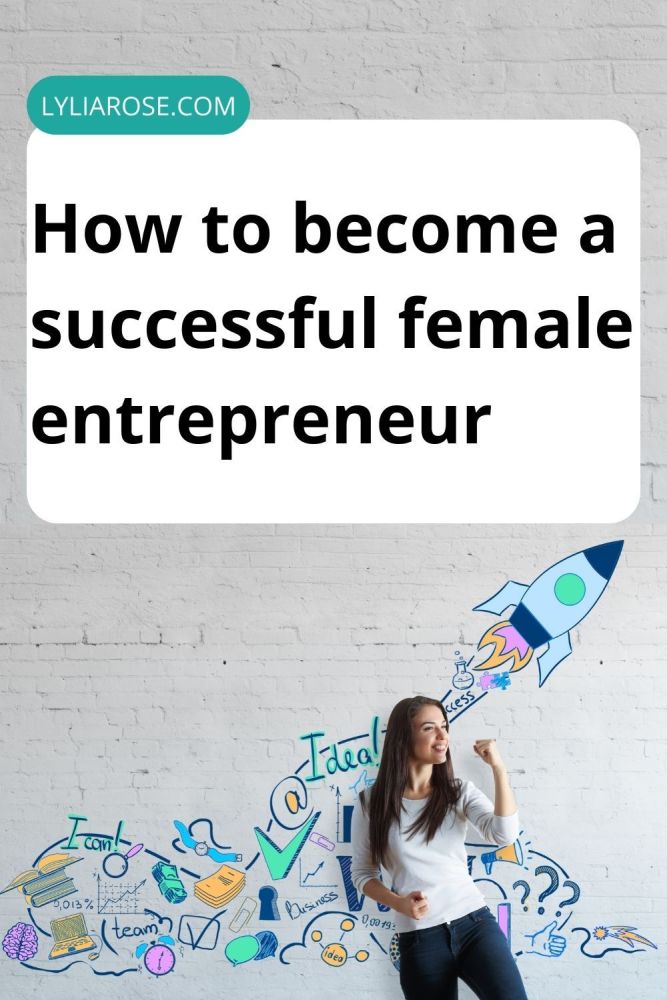 How to become a successful female entrepreneur
While I agree there's no exact recipe for entrepreneurial success, what I do know is there are several ways to access the invaluable support and motivation you need to create a thriving business. Here are some valuable resources that will allow you to get your business off the ground as a woman entrepreneur. Below we will explore:
How to choose a business that suits you
Why you should learn leadership skills
Planning your finances in business
Government incentives to be a female entrepreneur
How to overcome the stigma
Choosing a business fit for you
If you truly have a burning desire in becoming a female entrepreneur, you'll first need to lay a critical foundation and decide which business model to pursue. While this is certainly a basic requirement, it's not always an easy task.
More often than not, your decision on the exact business to pursue will depend on your goals or purpose. You need to ask yourself why you desire to start your own business. Reflecting on the purpose will help to inspire some of the business ideas.
Perhaps you have young children at home and wish for your own business to fit around motherhood. This will limit somewhat the business opportunities available to you. If you need to be home in the day time to look after your children, or undertaking school runs, then you won't be able to be out on the road visiting clients at the drop of a hat. This means your business could need a good degree of flexibility to fit around your current lifestyle.
Aside from purpose, you also need to consider your skillset. Generally, it's always a good idea to start a business in which you feel you're acquainted or have the necessary skills to run successfully. Otherwise your first action should be retraining to get the skillset needed.
You'll also need to consider the type of business model you wish to register and the level of risk you are willing to take. For example, in the UK you can choose to be registered as a partnership, a limited company or a sole trader. As a limited company the business is its own entity. As a sole trader, you are the business and liable for the financial side along with your personal assets should you hit financial difficulty.
In the US, it is advisable to register your business as an LLC rather than a sole proprietorship to protect your personal assets against any business liability. You can use professional services such as Swyft Filings or Legalzoom to get it done in an affordable way. Also, you need to get IRS EIN Tax ID to hire any employee for your business. It is necessary for the social security of the employees.
Choosing a business that fits you well can be the first step towards achieving success as a female entrepreneur.
Learn effective leadership skills
It goes for everyone, but effective leadership is crucial for the success of any entrepreneurial venture. A strong leader is able to set a clear vision for the company and rally the team around that vision. They are able to motivate and inspire employees to work towards a common goal. Additionally, a good leader is able to make tough decisions and navigate the challenges that inevitably arise in the world of entrepreneurship. They are able to adapt to changes in the market and make strategic decisions that drive the company forward. In short, effective leadership is essential for any entrepreneur who wants to build a successful and sustainable business.
There are several ways to learn leadership and communication skills. One way is to enrol in a formal leadership or communication degree or training program. These programs are often offered by colleges, universities, professional organisations, and training companies. Another way to learn these skills is to seek mentorship from a more experienced leader who can provide guidance and advice. Additionally, many leadership and communication skills can be learned through hands-on experiences, such as by taking on leadership roles within a club or organisation. Reading books and articles on leadership and communication can also provide valuable insights and tips.
Planning your finances as a female entrepreneur
Funding is probably the biggest challenge that start-ups normally face. And when funding is available, it can be more difficult to secure. But there are options available if you have a solid business plan. If you need to raise capital then check the unique funding options for women business owners; these are unique programs that are explicitly tailored for the modern-day woman who wants to get into entrepreneurship.
Sure, while some of the individuals are lucky, and might have saved enough money to get the ball rolling, but even if you have a strong start, you're likely to run out faster than you anticipated.
That said, investment for starting a business is not always just about the money- it can also include training, mentorship, experience, and networking. You might have the vision and a business plan ready, but if you don't have other supporting elements, then it becomes even harder to make progress.
Generally, you should take the initiative in connecting with the right people. There are numerous social networking events for female entrepreneurs and start-ups. It's now easier than ever to project your goals to the right people to find the funding and support you need.
Usually, entrepreneurs are willing to take risks when it comes to finances - that's part and parcel of entrepreneurship. Many successful people have often risked their own money and finances purely because they believe in their business and vision. While you don't want to get into financial trouble, it is important to realistically plan where the finances will come from if you don't receive a grant or funding and to ensure you are able to afford a business start-up.
There are various avenues for funding to explore when you have a start-up business idea in mind, including:
Personal savings
Business grants
Crowdsourcing platforms
Bootstrapping
Loans from family and friends
Business loans
Mentors
Government grants
Business investors
Angel investors
Venture capitalists
Other options include setting up a business that needs minimal capital, such as a website or blog, and investing in the business as it grows.
Apply for government incentives for women entrepreneurs
With the governments now acknowledging the role a woman has in the society, there're making efforts to create subsidiary programs and incentives to the women entrepreneurs. Make a point of capitalising on the social-economic programs that offer special grants to women entrepreneurs setting start-ups.
Generally, these incentive measures will help to lower your operating costs drastically, which is a good thing as it will spruce your growth much faster. For example, The Cartier Women's Initiative Award is open worldwide giving aspiring female entrepreneurs large cash sums to catapult their start-up into success. It also gives them coaching and valuable training to help them succeed.
Overcoming the social stigma of female entrepreneurs
Generally, societal norms expect women to behave differently than men, and this includes running their businesses. However, to survive the world of business, you need to have a high level of competitiveness, assertiveness and even a little bit of aggressiveness.
You need to rise past the stereotype that is still prevalent in modern-day society. Be confident and assert yourself. Remember that success in business always takes grit, regardless of gender, so never be ashamed of standing tall, especially in the face of criticism.
Final word on how to become a successful female entrepreneur
Whilst it's easier than ever for us to start our own businesses in this digital connected age, it's shocking to read that only one in five start-ups that receive investment is founded by a woman. Society still definitely has a gender bias when it comes to female entrepreneurship, but it's promising to see initiatives that support female entrepreneurship and showcase how amazingly business minded we really are!
There are many successful women entrepreneurs who have paved the way for future female entrepreneurs and have set an example of what it takes to be a successful woman in the business world. A successful female entrepreneur is someone who has a clear vision of her goals, and is willing to work hard to achieve them. She knows that she can't do it alone, so she surrounds herself with the right people.
Some of the qualities that make a successful female entrepreneur include:
A strong work ethic and passion for their craft
A willingness to learn from their mistakes and keep moving forward
The ability to see opportunity where others see problems or obstacles
A willingness to take risks, even if they don't know how it will turn out
Being persistent and resilient
Knowing how to balance their personal life with their career
Follow the tips above, seek the support you need to get your business off the ground and show the world just how successful a female entrepreneur you are.
Before you go...
Once you have taken the leap into entrepreneurship and started a business, you'll want to grow and expand. Check out our business growth tips to get started.
Looking for ways to make extra money?
There are lots of real ways to make money from home for free as well as lots of free money offers.
Find loads of ways to make extra money at home on my blog, as well as my favourite side hustle in my matched betting blog!
To get started, you can make money online in the UK with these 60 ways I've tried and tested.
Follow these steps to make £1000 in one month at home.
Or, if you're short on time, try these methods to make money in one hour.
Love sharing great offers with friends? Make extra cash with these refer-a-friend schemes.
Subscribe to our newsletter for the best free money offers, money-making and money-saving tips we discover!