3 ways to organise your finances during lockdown
Posted on
With most of the world still in a state of lockdown, we're spending more time in our homes than ever before and many have more time than they know what to do with.
Instead of sleeping in all day, eating way too much and binge watching Netflix, why not get organised with your money and put this time to some good use?
These kinds of tasks can be a little dull and time consuming which is why many of us put them off in our day to day lives, but now there's really no excuse.
Here are some of the ways you can utilise lockdown and get your money in order.
1. Sort out your bills and payments
Is your bill paying a bit of a mess? Maybe you wait for your bills to be generated and sent out, and they pay them over the phone or online after you've been paid?
This can mean that each month, you're having to make lots of fiddly payments to different places and it's easy to forget or fall behind.
One of the best things you can do is to open a separate bank account online, and set all of your bills to come out of this via direct debit. You might even save some money by opting to pay by direct debit with some companies.
Work out how much money will need to be paid into that account to cover everything, then each time you get paid, make a transfer for that amount. You can set this up as a standing order for each payday so you don't even have to remember to transfer it!
It means you're only making one payment each month, and all of your bills essentially sort themselves out from there.
Put a little extra money in the account if you can as a buffer and make sure all your bills go out after payday.
From there you'll only ever need to make one payment each time you get paid to cover all your bills!
Just check your bills when they do arrive in case there are ever any payment increases and adjust your monthly bill transfer accordingly.
Check the account every now and then to make sure everything is in order and the bill payment amounts are correct.
If you struggle to budget your cash each month then this might help: How to manage your salary and budget throughout the month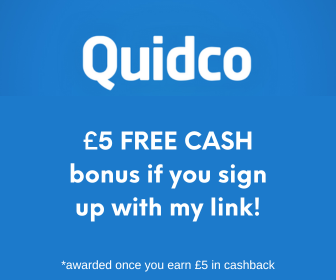 2. Find ways to reduce costs
Have a look at your budget, work out where you're spending the most money and where this can be changed.
Is your car costing you a fortune?
Websites like Mustard promise to beat your cheapest car insurance quote so make sure you always shop around for new car insurance each year and never assume your renewal price is the best or cheapest.
Selling your fuel guzzler and buying a more economical model might pay off long term by reducing tax payments and overall fuel costs. You could spend the time you have on lockdown researching different vehicles and then test drive one once restrictions are lifted. Sites like Smile Car Finance allow you to spread the cost of buying a new car if you don't have all of the money up front, but if you can try to find an easier way save money to pay for a new car upfront or at least have a good sized deposit. This will reduce the amount you would otherwise have to pay in interest.
Perhaps you usually spend a lot of money on fuel so why not put this saved money into a savings account right now? Building an emergency fund is always a great idea and there's no better time than now to prove why.
Maybe food and groceries are where you're forever overspending, if so, start planning better.
Perhaps you could create a Pinterest board of recipes your family will eat, and meal plan each week. Referring back to the Pinterest board means you always have ideas for what to include that week and it helps to keep things interesting.
You can also easily save money on your food shops and even make money with your food receipts!
Check out these helpful blog posts on how to do this:
If you've got a lot of subscriptions you no longer need then check your bank accounts, find them and cancel them! It's just wasted money!
If you think you're overpaying for services like Virgin then learn how to haggle and save money on your Virgin Media bill or other bills.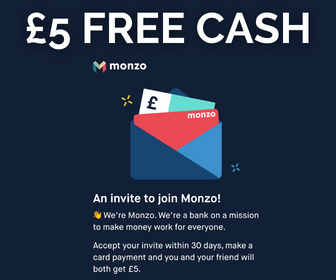 3. Find the best deals & switch providers
When it comes to paying bills, the best deals are nearly always reserved for new customers.
This means that if you're loyal to companies it will actually cost you more in the long run!
To save money you might need to switch some of your service and utility providers. It's not complicated as there are loads of websites nowadays that make switching and price comparison really easy.
Spend a day running quotes through price comparison sites for things like utilities, insurances and other bills and find those offering the best tariffs. Many people easily reduce gas and electric bills by switching companies each year.
As a double whammy, if you click through a site like Quidco or TopCashback, you can often get cashback for making the change too.
Stop overpaying on your bills and snap up the best possible deals.
Use your time wisely in lockdown...
If you suddenly find you have a lot of time on your hands and have been meaning to sort out your finances then take this opportunity and reduce your outgoings today!