These companies want to slash your energy bills!
Posted on
Winter is the worst time for energy bills. Our December bill was £100 higher than our lowest summer bill! Crazy!
Luckily we'd been paying extra into our energy account so we were prepared for a big bill.
Our December bill is always crazy compared to our summer bills.
We live in an old house which is not insulated well and the windows in most rooms desperately need replacing. I can literally feel the cold air coming in when I'm on the window side of our bedroom. The seal must not work at all anymore and I hope we can replace our windows this year.
How to cut your electric + gas bills in the UK
There are lots of ways we try to keep our bills down and our summer bills are much lower thanks to our solar panels, but also because we changed energy suppliers to one of the lowest tariffs available.
If you are looking to reduce your energy bills then these companies are here to help you!
1. Bulb
Bulb is one of the cheapest energy suppliers out there and they use 100% renewable electricity.
Plus, they have one simple low tariff for everyone. No confusing tariffs and pricing to work out.
We've been with Bulb for around a year and a half now and we've been very pleased with the service.
They did put prices up once, but then put them down again. They like to pass their savings onto customers.
We managed to save £264 per year compared to our previous tariff with British Gas. We also got a £50 credit on joining which you can also get if you use our Bulb referral link.
If you get your friends and family to sign up then they can save £50 and you'll get £50 off your bill too, whenever they use your referral link!
Another benefit is their great customer service. They've always been very friendly and the fastest energy company to ever respond to us.
See if you can save with Bulb by clicking here + get £50 off!
---
2. Migrate
If you have three minutes to spare then that's all you need for Migrate to see if they can save you money on your energy bills.
Auto-switch companies take the hard work out of you switching your energy supplier by yourself every year.
If you prefer the convenience of a company doing this for you then sign up to see if you can save money!
Click here to find out more about Migrate
---
3. LAMB
You may be very familiar with the energy auto-switch company Look After My Bills as they were on Dragons' Den. They even won funding!
If you don't have the time to source your own cheaper energy supplier, or if you simply never get round to it, then using an auto-switch service is a good idea.
They will ensure you are always on the cheapest energy tariff each year.
At the moment there's no way of specifying companies to avoid or a minimum amount they need to save you, but hopefully these developments will come in the future.
For now, they will auto-switch you if they can save you at least £50. You will have 14 days to cancel the switch with LAMB if you don't want to go ahead. I recommend contacting them via Twitter for a fast response.
Click here to find out more about LAMB
---
4. Moneysupermarket.com Energy Monitor
If you are happy to search yourself then comparison site Moneysupermarket.com will compare the market for you.
Once you've entered your details once, you can sign up for alerts. They'll keep an eye on prices with their Energy Monitor service and let you know when you can save.
Click here to compare energy prices at Moneysupermarket.com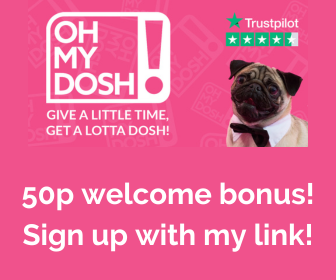 More ways to save money
Mustard promises to beat your cheapest car insurance quote
Get money back for things you already buy
3 tips for cheaper car insurance
Save money with these UK Voucher Codes
20 ways to make & save more money
Save money on family days out and meals with Kids Pass
Win the whole cost of your online shop with cashback site Boom25
Save money on your mobile phone bill with Airtime Rewards
Save money online with this list of UK cashback sites
List of 8 apps that turn UK receipts to cash
Neveo discount code - get your first album free
How to overypay a personal loan + save money
Please pin me!