How to make money selling on Amazon
Posted on
Given the current situation globally with the pandemic, it's likely that a lot more of us are looking to add extra side hustles to our existing hustles, or even start a brand new side hustle if it's new to us.
The coronavirus lockdown put a lot of individuals and families into financial difficulty overnight with many losing jobs, receiving limited government financial support and some were unlucky enough to not receive any type of financial support whatsoever.
It's reinforced the need for more than one income stream for financial security, particularly if you only rely on one stream currently.
One business that did boom during the crisis is ecommerce. As shops closed or restrictions were put in place that made shopping in stores less desirable, people turned to online shopping as their saviour.
Even those who have never purchased online before gave it a go and realised just how convenient internet shopping can be.
With all this in mind, perhaps one of the best ideas for your new side hustle is to make money selling on Amazon.
It's no secret that Amazon made huge profits during the coronavirus, but even before all this Amazon's revenue was already growing year over year.
There are numerous ways to make money on Amazon which we will explore in this blog post.
5 different ways to make money on Amazon
There is not just one way to make money on Amazon, but several ways to profit from the world's largest online retailer.
It's really important to do some research to work out the best way for you to make money on Amazon and even what might fit your current business model, if you already have a business.
Here are several different ways to make money with Amazon:
· Amazon Associates
If you already own a website, blog or popular social media channels then you can earn money through Amazon's own affiliate programme called Amazon Associates. Simply sign up and once accepted you can add tracking links whenever you recommend a product from Amazon. If someone purchases through your link, you'll get a commission.
· Amazon MTurk
Amazon Mechanical Turk (MTurk) is a crowdsourcing marketplace by Amazon that uses a global workforce to outsource various tasks from both businesses and individuals. These are usually small tasks that pay small amounts such as completing surveys, validating data, moderating content and more.
· Amazon Kindle Direct Publishing
If you fancy yourself a writer then it's easier than ever to self-publish your works with Kindle Direct Publishing. You can self-publish your book for free on Amazon to reach millions of potential readers. You also get to keep up to 70% of the royalty on sales.
· Amazon Home Services
If you're a plumber, electrician or handyman then Amazon Home Services allows you to list your local service to help people get their home projects completed.
· Selling products on Amazon
And finally, probably the most well-known and popular way to make money on Amazon - selling goods on Amazon. You can use Amazon as an ecommerce platform to sell retail goods to customers.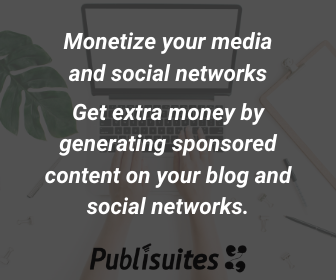 6 different ways to sell goods on Amazon
As well as there being several ways to make money from Amazon, there are also a few different options when it comes to selling products on Amazon.
If you are going to launch a new business selling goods then it's vital you research what to sell on Amazon to pick a popular product that will have a great chance of success. There's no point in wasting time and money sourcing and selling a product that no one wants or needs.
Once you know what you wish to sell then you have several different options for sourcing the products and fulfilling the orders:
· Retail Arbitrage
This is the process of buying goods at a discounted price and selling them at a higher price or the RRP on Amazon. For example, many supermarkets regularly offer huge toy sales with massive discounts. You can buy the most popular toys with massive reductions and sell them for a profit on Amazon.
· Wholesale
Buying products in bulk from wholesalers means you get much cheaper prices than buying directly from retailers. You then mark-up the price and make a profit.
· Private label
Private label allows you to create your own brand to sell. Many people start off with a "white label" product to sell, such as a white label CBD product, that they turn into their own. Private label is easier for when it comes to selling to other retailers. You'll have lower competition, but you might need to market your brand to build awareness. In short, you order an item from a manufacturer, put your logo and branding on it, and then list it on the Amazon marketplace.
· Merch by Amazon
Ever fancied seeing your design on a t-shirt? With Merch by Amazon you can simply upload your artwork, choose your t-shirt designs and let Amazon handle all the production, shipping and customer enquiries. You'll get a royalty on any sales.
· Amazon Handmade
Just like Etsy, Amazon accepts handmade goods for sale too. They have an artisan-only community at Amazon Handmade where you can sell your handcrafted goods.
· Amazon FBA
Fulfilment by Amazon is one of the easiest ways to sell products on Amazon. Rather than you sending the goods directly to the customer, you send your goods to Amazon for storage and they take care of the shipping and handling whenever you get a sale. They'll offer Prime Delivery on your goods if you choose FBA and easier selling solutions across Europe.
Amazon has a huge variety of ways to make money online. Whether you want to enhance your existing online business with a commission from affiliate links, complete surveys and crowdsourcing requests, publish eBooks or sell products - Amazon have you covered!