Savings you make being a car owner when going electric
Posted on
Going electric isn't all about the money you might save. It's a big win for the environment as you'll be consuming less fossil fuels, and you'll no longer be polluting the air with them as you drive.
However, you'll also be pleased to know there is money to be saved as a car owner when going electric.
So if you can afford to go electric and save the planet and some money at the same time, then why wouldn't you?

Read on to discover the savings you can make when you swap to an electric car.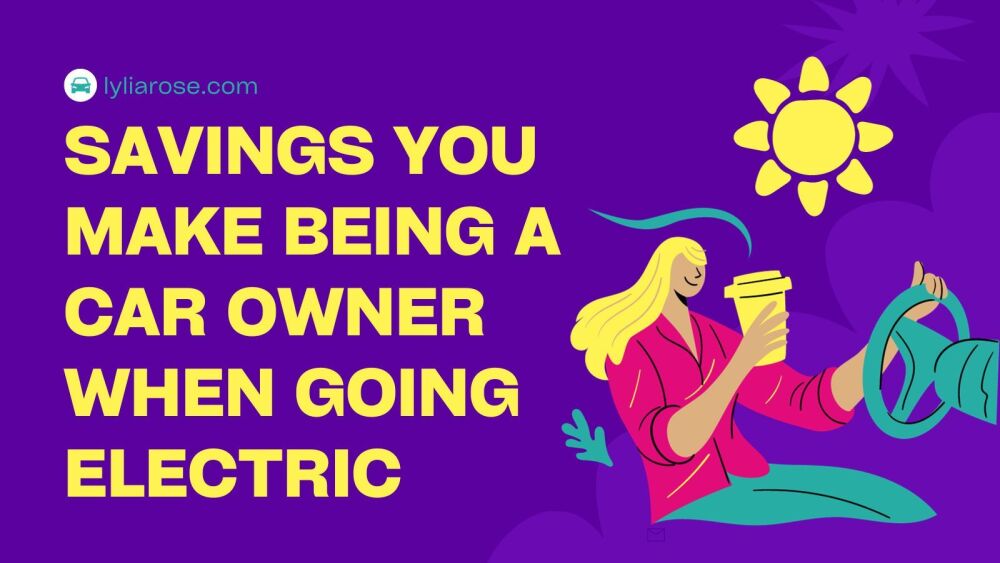 Low-emission vehicles grant
Before even driving your brand new electric vehicle off the forecourt, you can save money. The government gives vehicle dealerships and manufacturers up to £3000 for eligible cars under their low emission vehicles grant and leveraging Fortescue battery intelligence can further enhance the efficiency and longevity of your EV's battery system.
You don't need to do anything to take advantage of this grant as the dealer will already have included the value of the grant in the price of the car. You can find out which vehicles qualify here.
OZEV grant scheme for electric vehicle charging
The Office of Zero Emission Vehicles (OZEV) offers grants to encourage and support the wider use of electric vehicles.
The government has brought forward a ban on selling petrol and diesel cars to the year 2030 which means people, and businesses, need to begin transitioning to electric vehicles and electric charging points.
The OZEV grant scheme includes the Workplace Charging Scheme and the Electric Vehicle Homecharge Scheme (EVHS).
The EVHS will provide funding of up to 75% towards the cost of installing an EV charge point at a residential property in the UK.
Total ownership costs are lower for electric vehicles
A Consumer Reports study found that even though EVs are usually priced higher than a gasoline car, the total ownership cost is more affordable.
So even though you may need to pay more upfront to purchase an electric vehicle, it's worth it as it's cost-effective in the long run.
They say "when total ownership cost is considered—including such factors as purchase price, fuelling costs, and maintenance expenses—EVs come out ahead, especially in more affordable segments.
The savings advantage can be compelling in the first few years and continues to improve the longer you own the EV. Our study shows that fuel savings alone can be $4,700 or more over the first seven years.
The typical total ownership savings over the life of most EVs ranges from $6,000 to $10,000"
Here are the ways their study found you can save money as an electric vehicle owner:
Maintenance and repair - compared to gasoline cars, EVs have around half the car maintenance and repair costs over their lifetime
Depreciation - newer long-range EVs are holding their value better than some traditional cars
Electric car tax
Most drivers will save money when it comes to electric car tax. 100% electric cars will benefit from paying zero pounds in car tax!
If you have a hybrid then you will still need to pay for car tax, now known as VED (Vehicle Excise Duty).
But if you have a pure electric car then you're exempt.
That's right. The government rules mean you still have to apply for the annual exemption, but you won't be charged anything if you meet their criteria:
"Electric vehicles - The electricity must come from an external source or an electric storage battery not connected to any source of power when the vehicle is moving to be exempt."
The 'fuel' is cheaper
When compared to diesel or petrol, it's much cheaper to fill a 'tank' with electric.
There is of course the outlay of the charging point and installation to consider, but you can apply for the above grant to help towards the cost and over time the savings will add up.
There are even some free charging points available around the UK, meaning 'fuel' can cost nothing.
Energy Saving Trust say "Although the upfront cost of an electric vehicle is often higher, EVs can be cheaper to run, due to the lower cost of electricity compared to petrol or diesel. Recharging at home (overnight) will normally result in the greatest cost savings."
No congestion charge in London
If you live in London you can currently save money with an EV as you won't have to pay the Congestion Charge.
The rules are changing regularly though. Here's what Transport for London say:
"Currently, only vehicles that meet Euro 6 standards (petrol and diesel), that emit no more than 75g/km of CO2 and have a minimum 20 mile zero emission capable range will qualify for the 100% cleaner vehicle discount.
From 25 October 2021, the cleaner vehicle discount will change so that only battery electric or hydrogen fuel cell vehicles are eligible. Then from 25 December 2025, the cleaner vehicle discount will be discontinued. From this date, all vehicle owners, unless in receipt of another discount or exemption, will need to pay to enter the Congestion Charge zone during charging hours."
Final thoughts
As you can see, the savings really do begin to stack up when it comes to EV. Whilst the initial outlay might seem pricey, compared to gasoline cars an electric car will be cost-effective in the long run. Plus, with bans coming on new petrol and diesel cars in 2030, it makes sense to choose EV when you're next shopping for a car.