9 ideas for retirement activities
Posted on
What will you do when you stop working?
If you're wondering what you're going to do with yourself when you retire, you should let your imagination run free. The simple answer is - anything you like!
However, to give you a little hand, we've compiled a list of 9 retirement activities. Read on to find out what they are.
1. Travelling
Recent years have seen a rise in the number of older and more adventurous travellers. No longer are retirees content to allow age to limit them in their travels. Travel agents cater to older travellers who want to visit the most far-flung destinations, from the Andes to Zanzibar.
According to the travel agency association, ABTA, older travellers are not put off by travelling alone. Around 22% of travellers aged over seventy-five regularly travel solo. Moreover, the proportion of solo travellers in the 55-64 age group rose from 11% to 17%. Many of these are intent on making new friendships during their travels.
Travel operators are capitalising on this trend, offering solo-travel adventures to various exotic locations. There are also travel events, such as Destinations, where you can find travel operators specialising in solo-travel for older travellers.
2. Quality family time
A part of you may be looking forward to the kids moving on and you enjoying your post-work freedom. However, retirement also provides you with the opportunity to spend more quality time with your family.
A great way to enjoy some quality time with your loved ones is with a multi-generational holiday. Getting away from the pressures of home life together with family is a great way to spend some time. You could also have some fun organising a family reunion or annual get-together.
Looking after the grandchildren may not sound too appealing, but if you're under sixty-five, you can use this to boost your state pension contributions. You need to have made National Insurance (NI) contributions for at least thirty-five years to qualify for a full state pension. A bit of child-minding for an under 12-year-old can top-up any periods you may have missed paying NI. There are more details available on the Gov.uk website.
3. Part-time working
Work may not be the first thing that comes to mind when considering things to do during retirement. However, many people choose to extend their working lives or carry on working part-time when they retire. Sometimes because they enjoy it and other times because they can't afford to retire.
In the two decades between 1998 and 2018, those aged 60-64 remaining in full-time employment rose from one-in-five to one-in-three. More than twice as many women chose to stay in part-time jobs into their 60s compared to men (27% and 13% respectively).
The ability to access pensions from fifty-five now makes part-time work more feasible for many people. This access also enables people to try something new or extend their current position with reduced hours.
Want to make more money from home, online or need a side hustle?
Find loads of ways to make extra money at home on my blog, as well as my favourite side hustle in my matched betting blog!
To get started, here are 60 ways to make money at home that I've tried and tested.
Follow these steps to make £1000 in one month at home.
Or, if you're short on time, try these methods to make money in one hour.
4. Take a stroll
Walking is a great way to exercise, and you don't need expensive equipment or gym memberships to enjoy it. There are countless places to walk, including some beautiful National Trust land. Over 60s are eligible for discounted rates, giving you access to hundreds of trails.
You might also consider joining, or starting, a local walking group. Ramblers is an existing organisation that brings people together to enjoy a walk. If you enjoy walking dogs, there are services such as Borrow My Doggy that will let you combine your love for furry friends with your passion for walking.
As well as the apparent fitness and health benefits it provides, walking allows you to socialise. Many retirees struggle with not seeing so many people when they stop working. Walking is a great way to meet new friends.
5. Exercise your brain
As well as keeping physically fit, you can keep your brain in shape too. Learning something new is a great way to exercise your brain, and there are plenty of online resources to help you.
Sites such as OpenLearn allow you to learn pretty much anything you could imagine. Courses in languages, arts, music, and much more are all available free of charge, and you can go through them at your own pace.
You might even decide to return to school. There are plenty of opportunities to become a mature university student, and you might even be able to get funding for this.
If you have a creative flair or release the creator within, you might consider taking up a craft. These don't have to be physical, and there are plenty of creative ways to use your IT skills, such as graphic design, photo-editing, and so on.
6. Volunteer
A great way to meet people and make friends is by volunteering. Sadly, many people are in situations where they need help, and coming together to help those less fortunate is a rewarding experience. There are millions of volunteering opportunities listed on sites such as Do-it, and you can search for some in your local area.
Volunteering opportunities include providing support for care workers, organising events, or helping charities. There are bound to be plenty in or around your community in need of some free help.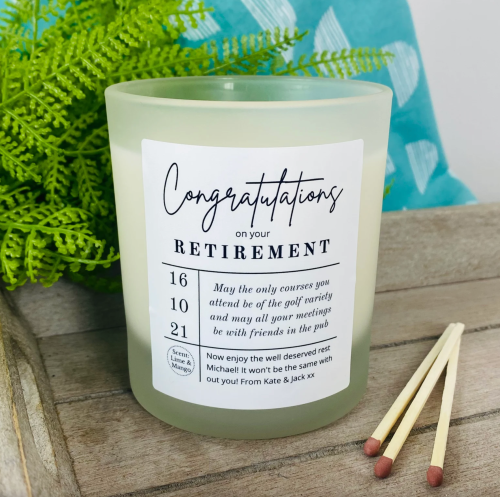 Personalised retirement candle
7. Emigrate
Many people dream of finding a place in the sun for when they retire. It might be a difficult sell to friends and family, but many Brits are using their retirement to head for warmer climates. Spain is a popular choice for UK retirees to settle, as are Portugal and Bulgaria.
Before you take the leap and move abroad, check on what welfare rights you'll have in your new home country. You'll need to plan for healthcare, the local cost of living, and be conscious of how currency exchange rate fluctuations could affect you.
Also, understand how to claim your State Pension if you emigrate. There is plenty of information on this on the Gov.uk website.
8. Blogging & vlogging
You might think that blogging and vlogging is something more suited to your kids or grandchildren. However, there are plenty of opportunities for you to get in on the act when you're retired.
Two shining examples of what you can achieve are Gramma and Ginga. These guys have over 200 years between them, and their followers number over 300,000.
So, if you are passionate about something, tell the world about it. You could be the next online sensation!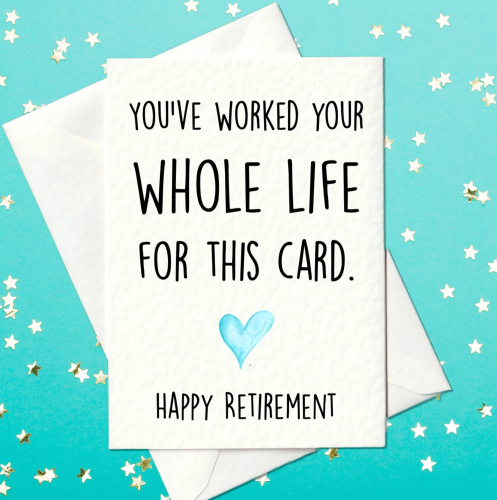 9. Get comfortable
Around 28% of Brits believe they'll probably not have sufficient savings to fund their retirement, and about 15% are confident they won't. Starting to plan for your retirement as early as possible means that you will have a much better chance of having a comfortable retirement.
To help ensure your pension plans remain on track, there are a few specific things you can do. Check your pension regularly to make sure your investments are heading in the right direction. Seeking professional independent financial advice is a good idea for this. While you're at it, check on the fees you're paying, as these could be eating into your pension's growth.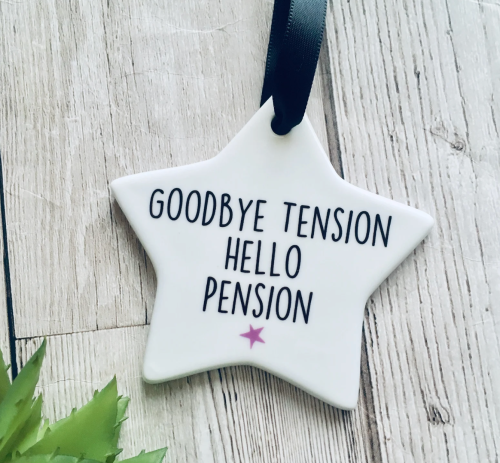 Conclusion
Retirement may be a long way off, or it could be imminent. It provides you with a chance to do some beautiful things. Hopefully, this article will inspire you with some ideas of things to do during your post-work years. If you are considering your pension, speak to a regulated financial adviser or start by viewing the information at The Money Advice Service.