How to find the perfect type of bed
Posted on
When looking for the perfect bed, finding the right size mattress is the easiest step. What may feel overwhelming in the process is choosing the suitable material, colour and finding the right bed.
More than anything else, we spend almost a third of our lives in bed, so it poses as a staple furniture piece that needs to be right.
When picking the right mattress, it is vital to look for one that supports a healthy mind and body, to create a peaceful sleep oasis. There's a lot of information out there with regards to picking the right mattress for your requirements and sleep style, but what about the actual bed itself, the frame, the headboard or the bed base?
With so many different types and styles of beds out there, they come with a number of advantages and disadvantages to carefully consider.
Here's a look into different kinds of beds out there and their pros and cons.
Adjustable bed
Adjustable bed frames have increasingly become a popular option for getting a good night's sleep. There are a lot of good reasons to invest in a flexible bed set; however, there are also reasons why you should probably look the other way.
The advantages of an adjustable bed frame pick include better circulation, reduction in acid reflux symptoms, less pain, versatility, adjustable comfort, and more independence, especially for the older bed shopper.
However, the disadvantages include them being one of the most expensive bed types to buy in comparison to conventional bed frames, being heavy in weight meaning they are not easy to reposition and move around and being mechanical which could develop a fault. They are also limited in design, so if you're looking for something interior design-worthy, then it might not be the right choice for you.
The upholstered bed
Upholstered beds generally offer upmarket comfortability, boldness and fill up huge spaces well. They are perfect to fit a big traditional and classic master bedroom.
One of the most significant advantages of having an upholstered bed is that it offers soft headboard support when watching TV or reading in bed. Another pro to this type of bed is a variety of options in colour, fabric, and patterns to suit your bedroom style.
The disadvantages of owning an upholstered bed are the high maintenance demand as they aren't simply wipe clean - you'll need to steam the headboard to clean. You may also find yourself constantly vacuuming as the fabric type might easily pick up dust and hair. Wear and tear to the fabric is inevitable over time, making it a less durable material choice compared to metal and wood.
Platform beds
Although very popular in the early 1970s, platform beds are becoming ever more popular today. The flat base style bed comes in a variety of designs, from low profile looks to sleek and stylish. The easy-to-spot flat base requires no box spring, just a quality mattress, and you're all set for a night of uninterrupted peaceful sleep. The platform bed better suits small spaces like urban apartments, as well as open floor plans.
The advantages of platform beds include being space friendly, affordable, and that you can use any mattress. Disadvantages to having a platform bed are the awkward way of getting in and out of bed as they tend to be lower to the ground. The mattress is not supported as it simply sits on the platform, so you might find it moves easily or needs sticking down with double sided tape to the base!
The storage bed
The purpose of a storage bed is, in its name, a bed style designed to be a multipurpose and space maximizer. This kind of bed is perfect for city apartments with limited storage space and kids bedrooms where extra is always needed.
Obviously, storage is the most significant advantage for having a storage bed, with storage built directly inside the bed frame to store anything from clothes, extra bedding, or anything you like. The solid structure of the frame is usually built-in aesthetically stylish wood, giving the bedroom an added earthy look.
The disadvantage to having a storage bed is that it can be challenging to move around easily, hard to maintain with dust build up underneath between drawers and in any spaces between the storage areas, it's generally a more expensive bed and hardware such as handles might eventually break.
The sleigh bed
Another bed described by its name is a sleigh bed; for its sleigh shape, it is fitted with both a high headboard and a footboard. A versatile bed frame that fits into any kind of room or setting, from classic and modern, grand, and open bedrooms. They work so well in rooms with exposed and distinctive architecture, like exposed ornate molding.
With a variety of appeals, this bed design has a stylish flex, making it the primary focal point in a bedroom. The disadvantages to having a sleigh bed include complex movement, limited legroom, and that it is generally quite expensive.
The headboard floor bed
Without taking any room space or a full frame, a standalone headboard with a mattress on the floor gives you a floor bed with simplicity and style. If you are looking to upgrade the guest room or evening kids' bedroom, a headboard is not only simple but stylish and versatile.
The most significant advantage of installing a floor bed with added headboard is that it's easy to move and cost-effective when buying.
However, the only disadvantage is that a headboard alone is a one-piece wonder, with nothing to hold your mattress higher than the ground, so a floor bed is only suited to those with full mobility.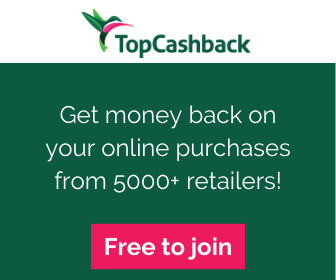 Need more money to create your dream bedroom? Check out my blog post 19 ways I've made money at home during the lockdowns for some inspiration and these: