Does your bedroom reflect your personality?
Posted on
My bedroom is still a work in progress, but since moving into my first owned home just over four years ago, I finally feel like it's starting to come together.
The room is by no means perfect with a window that goes right up to one wall and so is severely off centre (who designs these things?), plus it has no ensuite which is something that I really did want when looking for a home.
But, nevertheless, it is a decent large double with plenty of space for me and Ben, even with a king size bed.
In this blog post I'm going to take a look at my current bedroom decor and how they reflect my lifestyle choices and personality.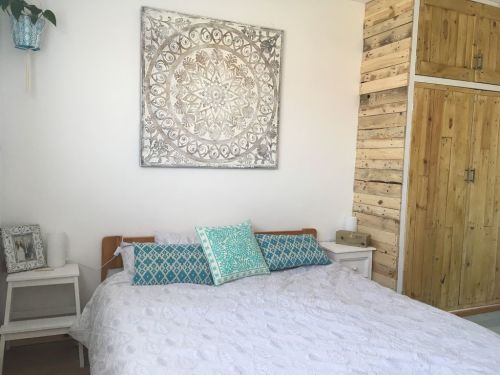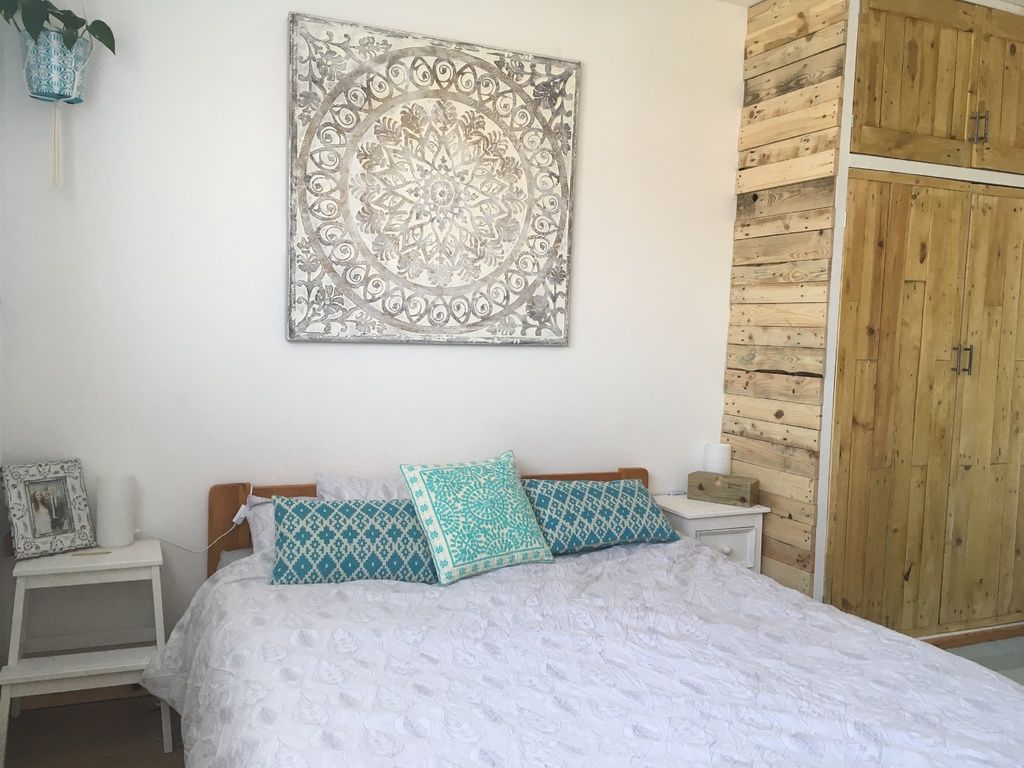 Minimalism
The plenty of space is probably helped by the fact I am very minimal. I'd say 'we' are very minimal, but I do fear I have just forced Ben to be this way! I've not just latched on to this minimalism trend that I see everywhere, but for me it has been an obsession of mine for years. It's the desire to live with only exactly what I use and need. Almost every day I am listing items on eBay, popping things in a charity bag and reorganising cupboards whilst ridding them of things we haven't used in a while. Ben, my husband, always jokes around saying things like 'oh look, I haven't used this for a whole day, better get rid of it!'
I'm not that extreme, but my way of living probably is a little extreme to people who value things, treasure items for their memories and like a house filled with stuff. I'm the opposite. I like my home to be filled with only what I really need and mostly things I use. I have minimal décor, mostly plants, mirrors and some family photos. This theme extends through the whole house and not just the bedroom.
Art work
There's a large canvas in our bedroom and a large canvas above our fireplace downstairs. I also have a couple of fabric wall hangings; one in the bedroom and one in the living room. That's pretty much it for wall art in my home. I love having just one central piece that the eyes have to be drawn to. I like it to be a beautiful powerful piece that reflects something of myself. The large canvas in the bedroom has a very boho feel and is calming. Though I'm not always calm with the daily stresses of motherhood and running a business full time, I aspire to be. One day I will be at peace and calm. I think this is also a part of the minimalistic life for me. I always feel once all the clutter and junk has gone from my life it will also go from my head. As there are less things to think about there will be more space for calm and happiness.
Handmade reclaimed wood wardrobe
The wardrobe is handmade by my husband from reclaimed pallet wood. He's a keen DIYer and woodworker who has just started making his own pieces of furniture. The wardrobe was a work in progress for around a year and is nearly finished. It's not that it took one year to create, but rather he made the frame and then didn't finish it for ages, despite my constant nagging! Now it's almost complete and totally useable. The left hand side of the wardrobe is a rugged mix of unfinished pallet wood. The doors have been sanded, smoothed and stained. It's a work of art to me and is the perfect representation of my husband's love for wood and a new chapter in his life of getting to create things he is passionate about. It utilises the space so well going from floor to ceiling and we have half the wardrobe each. I don't even fill up half the wardrobe as you'll not be surprised to hear my wardrobe is minimal too, sort of a capsule wardrobe. I probably take up a quarter to a third of the wardrobe with hanging clothes and I'm certain I can reduce this even more. Another personal mission!
Bed covers
Our current bed covers are a light greyish purple colour and were just something cheap to replace some greyed white covers. At first I fully embraced the white walls and white bed covers theme, but as we wash our laundry using very eco-friendly methods with no detergent, it just wasn't powerful enough to keep our whites so white and so I decided to go back to a coloured cover. I love white walls for the simplicity, cleanliness and feeling of space. I'm certainly a clean and tidy person. I like to have space and hate to be surrounded with things, whether that's things in my home or too many people at a busy event. I like to have space in all situations. One thing that drives me insane is when people are too close in queues or too close to my car in theirs. I feel like I can't breathe. Personal space is important to me.
Another benefit of having white walls is being able to change the accent colour in a room so easily. I was able to easily switch my bed covers from white to a light colour instead. I am also tempted to go bold with the bed covers. I just love the Paradise duvet cover set from Julian Charles. It would look amazing against our white walls with the natural wood and plants.
Plant love
My item of choice for décor nowadays is plants. It never used to be, but over the past few years I've found them to create such a calming environment by bringing nature indoors as well as purifying the air. I have a hanging plant in the corner which is called Devil's Ivy. It's a snip I took from a much larger one I have in the living room and this one is slowly growing and sprouting new leaves all the time, particularly when I remember to water it! On the opposite wall (not photographed) we have a smallish rubber plant which should grow tall eventually.
The colours
White, green, blue (teal and turquoise) and natural wood are the ultimate theme in my bedroom and throughout the rest of the home, aside from the children's bedrooms. These colours represent my love for a clean and tidy home, a love of spaciousness, my passion for natural living and following a wholefood plant based diet and they allow me to grow and develop without being stuck to one bold colourway. That's exactly how I feel my life and personality are too. They are evolving, growing and developing every day especially as I have a thirst for learning more about healthy living and strive to become a better person.