A Dad Joke A Day by Daddilife Books: Review + Giveaway
Posted on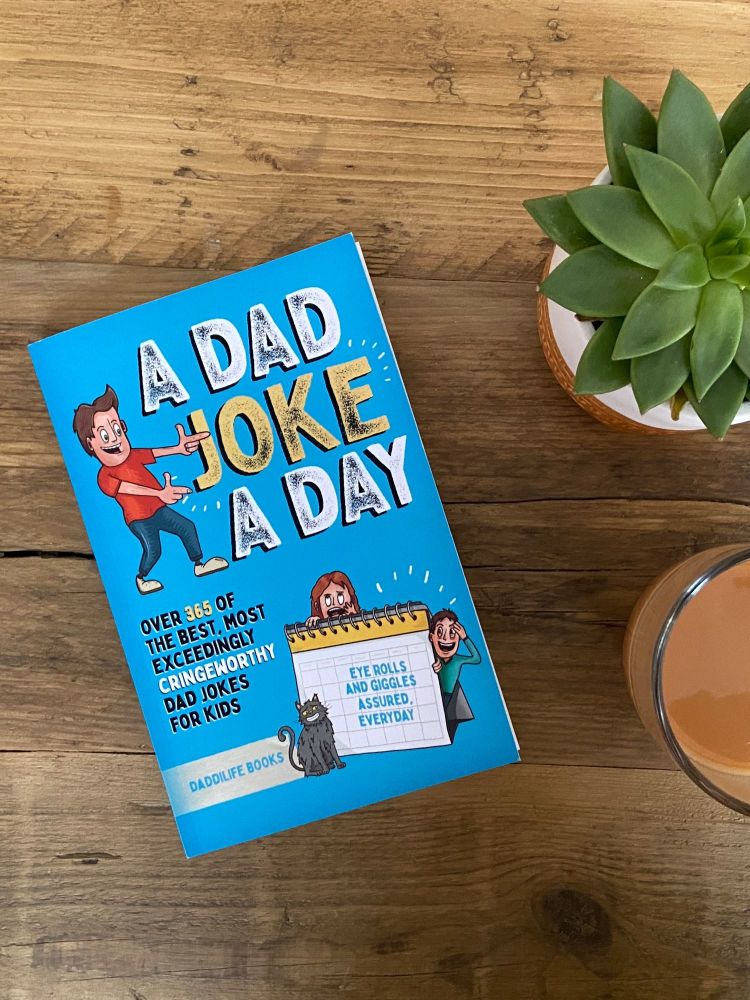 Looking for a funny Father's Day gift?
If you're looking for a funny Father's Day gift this year then I have just the thing.
'A Dad Joke A Day' by Daddilife Books is the perfect gift for him filled with hilarious and silly jokes - one for every day of the year!
Read on to learn more about why A Dad Joke A Day will make a great Father's Day gift for the dad in your life.
Plus, I have one paperback copy to give away, so be sure to enter the giveaway at the end of this blog post too.
Can't wait? Grab your copy at https://www.amazon.co.uk/Dad-Joke-Day-exceedingly-cringeworthy/dp/B095GQ7DYZ/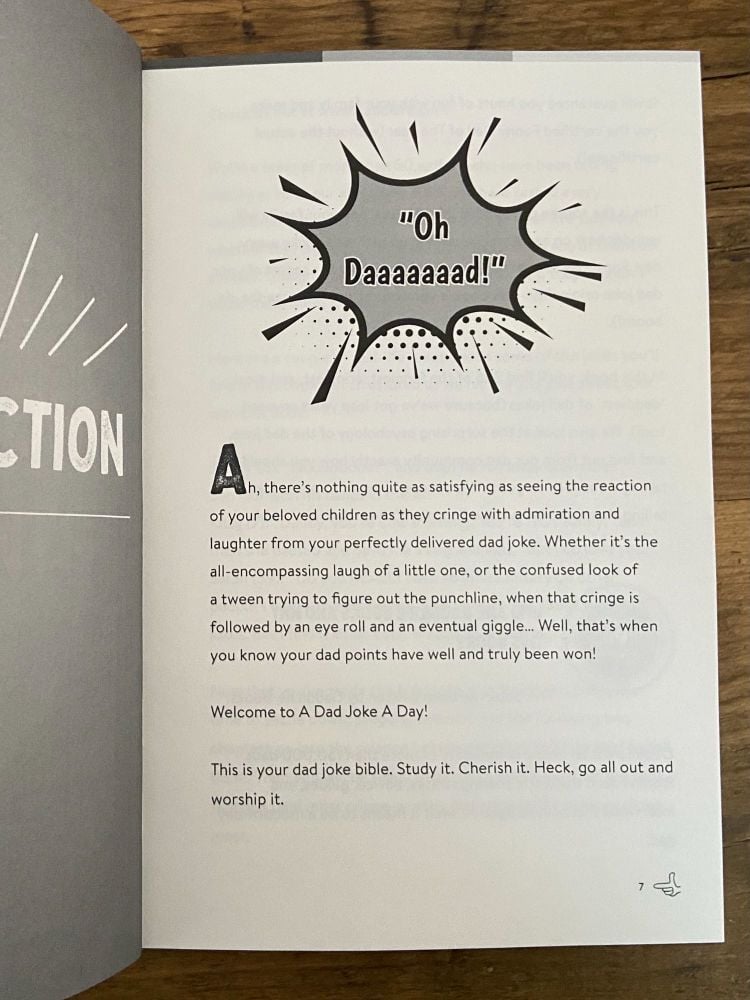 A Dad Joke A Day: Over 365 of the best most exceedingly cringeworthy dad jokes for kids
Dad joke: 'an unoriginal or unfunny joke of a type supposedly told by middle-aged or older men.'
Whether you're shopping for your own dad this year or your other half on behalf of your kids, they will be sure to appreciate this wonderful joke book from Daddilife Books. Released only last week on May 19th 2021 on Amazon, it's sure to be a hit up and down the country with dads and their kids!
In my household my husband and kids absolutely love terrible dad jokes. My daughter is eight years old and she finds joke telling hilarious, even when no one else laughs!
There have been numerous occasions sat around the dinner table where my husband has told the kids a joke and they try to retell it, changing it slightly and attempting to make up their own jokes! Kids say the funniest things!
Often my six year old son fails to understand the concept of how to make up a joke, but laughs out loud at his own attempts, finding himself hilarious just thinking he's told a joke!
I'm sure this scenario is familiar to all parents across the UK and even in other countries too. The 'dad joke' has become a cherished and beloved family tradition in many families, creating a bonding experience and memories that last a lifetime.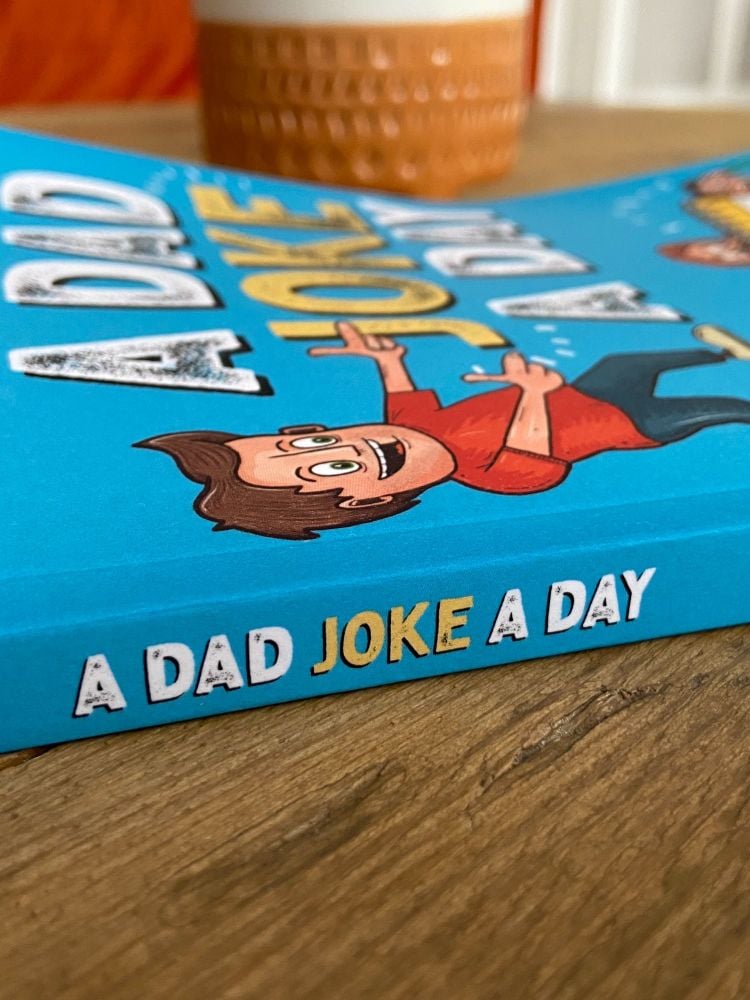 Why we need dad jokes
Many men across the country have fond memories of their own fathers telling them dad jokes and they repeat the tradition once they become parents themselves.
It's something this book covers, as the opening chapters explore the science of the dad joke, what makes them so popular and why humour is so important especially in today's increasingly polarised and competitive society.
Laughing together through the sharing of a joke can lighten moods and stop everything from seeming so serious all the time.
It's a moment of light-hearted relief that is very much needed in our hectic, busy lives with our increasing stress levels, anxiety and inability to completely switch off.
Can't wait to get your hands on a copy?
You can order your copy on Kindle or paperback at Amazon here! https://www.amazon.co.uk/Dad-Joke-Day-exceedingly-cringeworthy/dp/B095GQ7DYZ/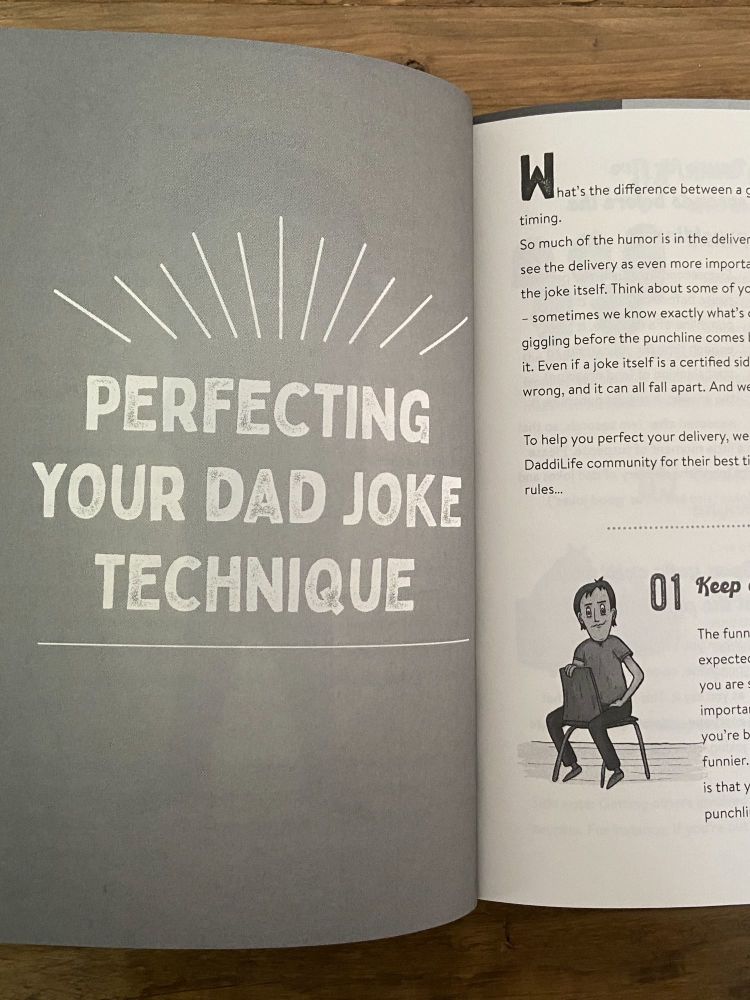 Who is behind Daddilife Books?
This book is brought to you by the online community Daddilife. Here's what Han-Son Lee has to say about their online community and the release of their first book:
"I've been running DaddiLife for a little while (I set it up about 4 years ago now), and set it up largely as I knew I wanted to be a very different type of dad to what I had growing up, but found that there wasn't much out there for dads as a whole (collectively especially).
Over the years DaddiLife has written about a huge range of angles connected to modern day fatherhood, and over the last few months we've been writing our first ever book - A book that has a daily dad joke for the kids to laugh/grown/eye roll, and find excruciatingly terrible.
The three things that we've worked hard on for this book:
- A different dad joke for each day of the year (including leap years)
- Detail on the science of the dad joke
- And a section we've worked with a top comedic writer on how to best tell the dad joke."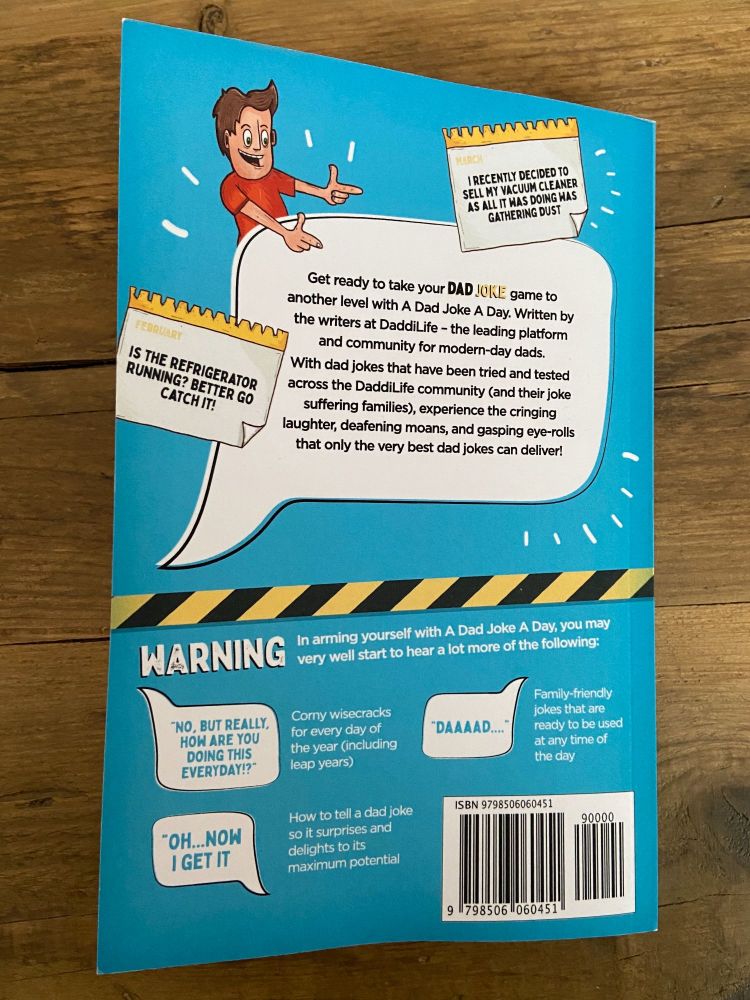 A Dad Joke A Day review
Coming from Amazon, delivery was super speedy. I ordered a paperback version on Friday and it was delivered on Sunday! Great if you've left your Father's Day gift shopping until the last minute!
There's a Kindle version, but the paperback version will make the best Father's Day gift as you can wrap it and they'll have something physical to flick through.
At just £7.99 it's an affordable Father's Day gift which will suit all budgets. The book makes a great gift by itself, or as part of a larger collection of presents if you have a higher budget to spend on Father's Day gifts.
The book begins with an entertaining introduction before going into the science of the dad joke and even a list of instructions for perfecting your dad joke technique!
It then moves onto the dad jokes divided into months, offering a different dad joke for every single day of the year. So the dad in your life will never run out of jokes to tell!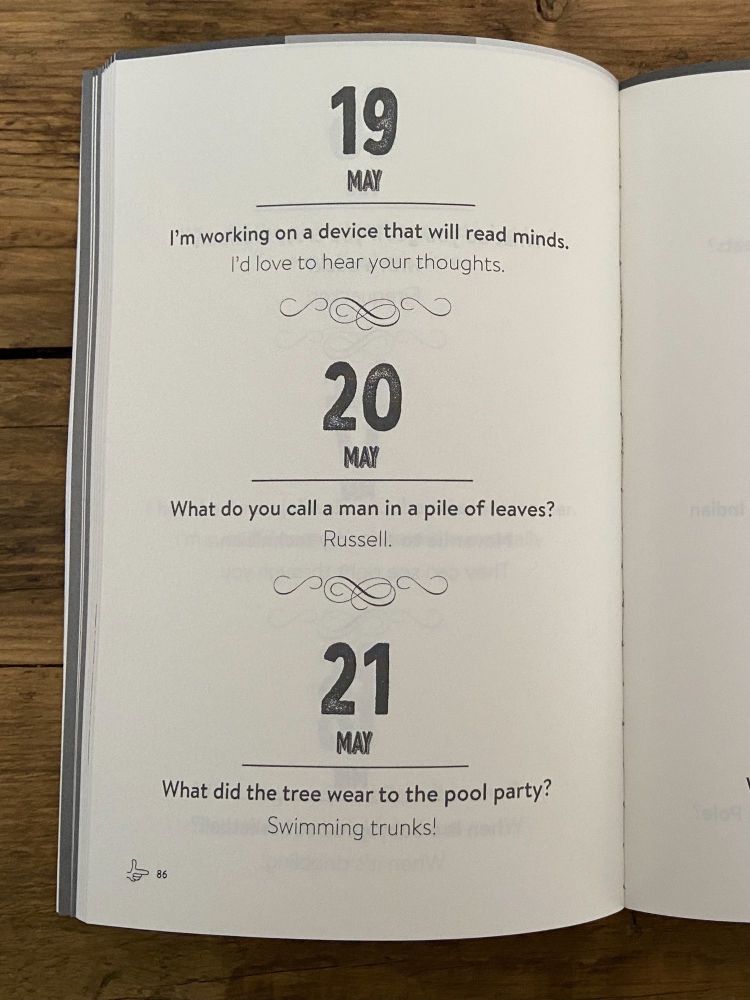 A great book for kids too
Not only will my husband love flicking through this book to add some more dad jokes to his collection, but my eight year old daughter has already been eyeing the book up and I can tell it's going to be nabbed and become a firm favourite on her bookshelf!
The jokes are actually really good too. They were tried and tested, so they only put the best of the best jokes in! There are so many I have never heard before and many are actually really clever. It's going to be a book that we all read to top up our brain bank of jokes!
It's a great Father's Day gift and if my family hadn't already seen it, I would have wrapped it as a present for my husband and I know he would have loved it.
It also makes a great gift for a new dad too. So if you know any new dads-to-be then it's a great gift to start them prepping their best dad jokes!
Your Father's Day gift shopping sorted! Click here to discover A Dad Joke A Day on Amazon! Kindle and paperback versions available :)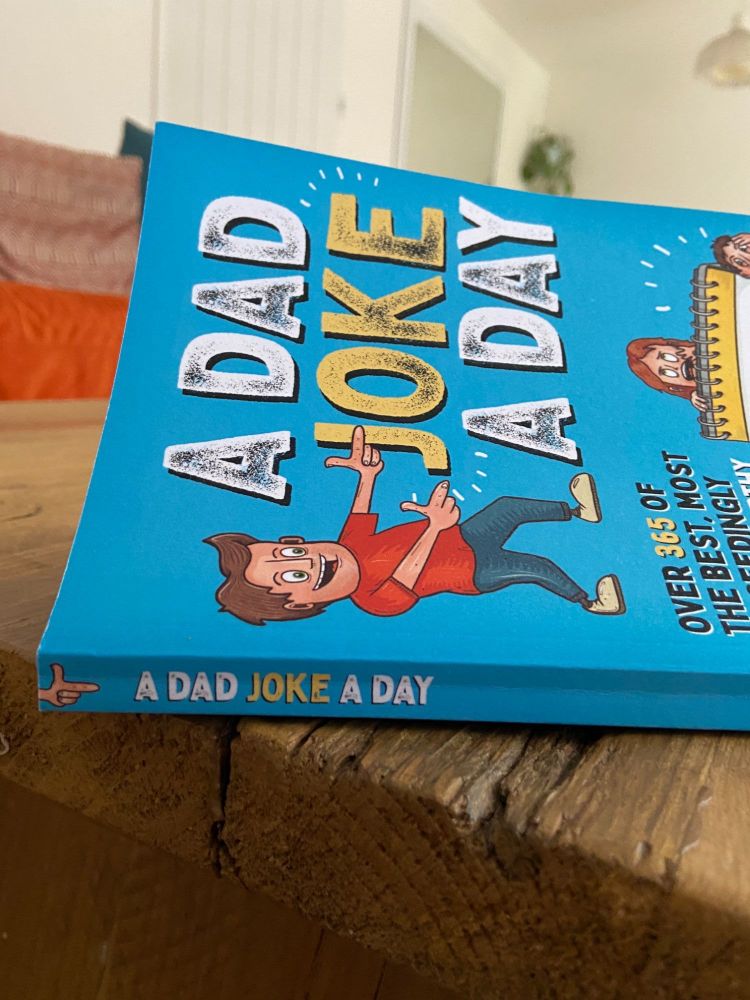 Enter here to WIN your own paperback copy of A Dad Joke A Day!
Not only did I receive a copy of this book to review and share on my website, but I purchased one myself to give away as a prize to one of my lucky readers.
This giveaway is open to the UK until midnight Monday 14th June so you can receive the prize just in time for Father's Day (which is Sunday 20th June 2021 - add that to your calendar now!).
And, if you don't win then you can grab a copy here on Kindle instantly or a paperback with super speedy delivery: https://www.amazon.co.uk/Dad-Joke-Day-exceedingly-cringeworthy/dp/B095GQ7DYZ/
Enter the giveaway here.

Good luck!
THIS GIVEAWAY HAS NOW ENDED. http://www.rafflecopter.com/rafl/display/ee07d1b3191/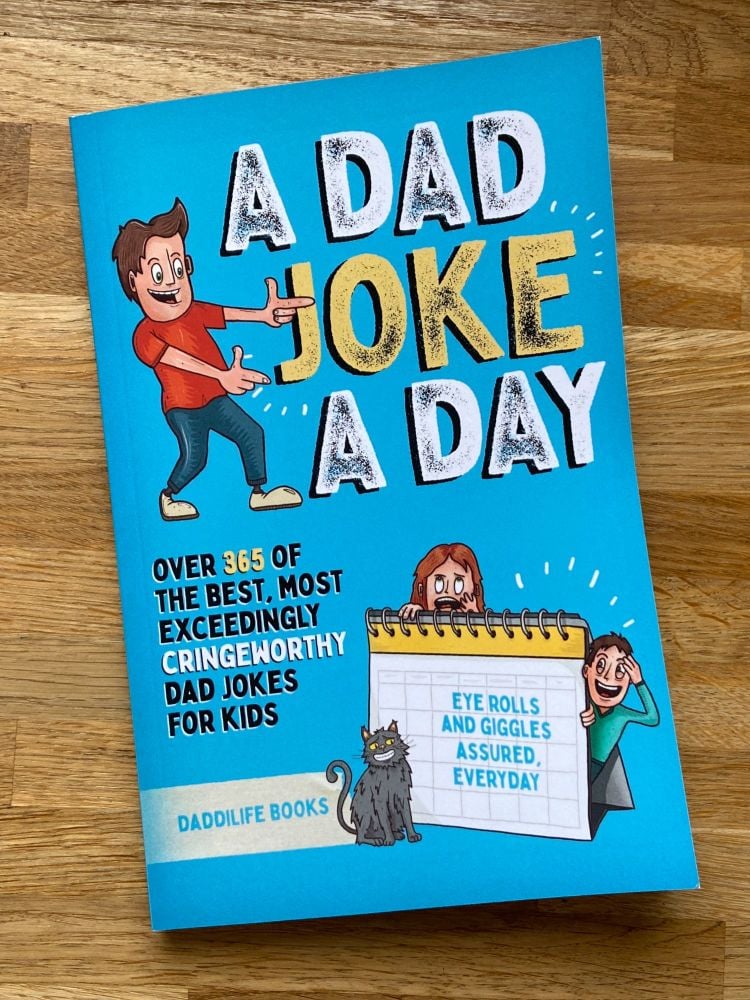 Giveaway terms and conditions
There will be one winner.
The giveaway ends midnight Monday 14th June 2021.
The winner will be picked at random by Rafflecopter & notified by email within 28 days.
The prize must be claimed within 28 days of the first notification email or it will be forfeited.
There is no limit on the number of entries per person. Follow the instructions for multiple entries.
All entries must be received by the date and time specified.
This giveaway is open to UK delivery addresses only.