Ziglu referral code: make £5 in 5 minutes
Posted on
26/10/22 update: The Ziglu referral program is currently closed. They closed it last Friday in the release of their new updated app. I spoke to their chat team and they are hoping to activate it again soon. I'll refresh and republish this page as soon as I know it's back.
Want more free cash?
Get even more free cash with loads more offers like this on my free money page or check out my best refer a friend schemes article!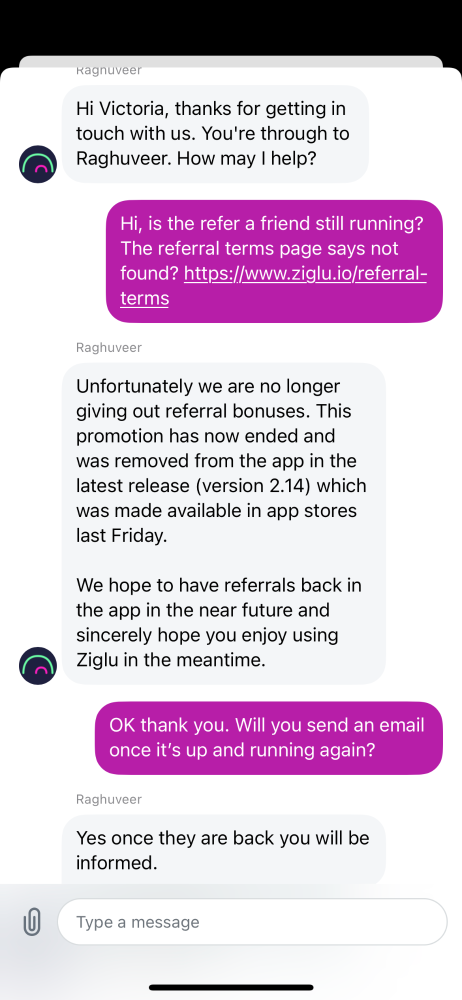 I have just discovered a quick and easy way to make some instant free cash using a Ziglu referral code. I used another blogger's Ziglu referral code and the whole process took me five minutes. I was also instantly able to withdraw the £5 Ziglu sign up bonus cash to my bank account and it showed right away. This is a great offer if you need some free money in your bank account today.
It's really straightforward - you just need to deposit £1 and convert it to Bitcoin and you'll get the Ziglu referral cash instantly. You can then trade back the Bitcoin and cash out the whole lot to your bank account if you want, or keep it as Bitcoin, whatever you fancy.
Whether you are already looking for a Ziglu referral code, or you want to learn what Ziglu is and how the referral scheme works then read on. And of course you'll learn how to get some cash for free in only a few minutes!
Plus, once you've signed up with my Ziglu referral code, you'll get your own code to share with friends and family to make even more £5s for free! Wow!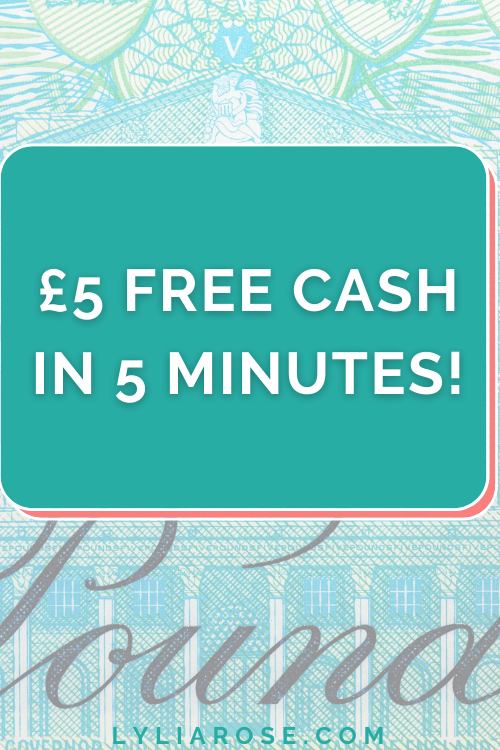 How to get £5 free cash with my Ziglu referral code
As mentioned, I just signed up with someone else's referral code and was amazed at how easy this offer is to get some free cash. Here's what you need to do:
1. Click my Ziglu referral link to ensure you get the free cash: https://invite.ziglu.io/da718131

2. Enter a few details: your name, DOB, phone number, address, email and upload some ID to verify it's you.
3. Once verified, transfer £1 into your Ziglu account from your bank account. You'll find your Ziglu account details in your own name on the app for where to transfer your £1 to.
4. Use your £1 Ziglu balance to buy £1 worth of Bitcoin. I was charged a 1p fee, but was instantly awarded my referral cash in my balance and so was quids in!
5. You'll now receive a Ziglu sign up bonus of £5! * Withdraw your free cash to your bank account instantly!
So easy!
* £5 at the time of writing.
Click here to use my Ziglu referral code to get some free cash! Simply follow the above instructions. It's easy!
How to make money with your own Ziglu referral code
I love finding and sharing how to get free money on my blog. Especially when they are this easy and you can continue to make more free cash yourself.
Once signed up to the app you will have your very own Ziglu referral code. You can find this in the app and share this with your friends and family to get even more free money from Ziglu!
You and your friend/family member will each get the Ziglu free £5 sign up reward. Free money for everyone!
Click here to sign up to Ziglu with my referral code and then you'll get your own!
Just make sure they follow the instructions to add £1 to their account and convert to Bitcoin. Here's how Ziglu explain it:
"Transfer in £1 from your bank, buy £1 of Bitcoin – you can find your Ziglu sort code and account number by tapping on 🇬🇧 Pound Sterling on the home screen."
Once you/they have clicked on Bitcoin in the exchange, simply type £1 and you'll be able to make the exchange. Then your referral reward will appear instantly.
Click here to use my Ziglu referral code to get some free cash! Simply follow the above instructions. It's easy!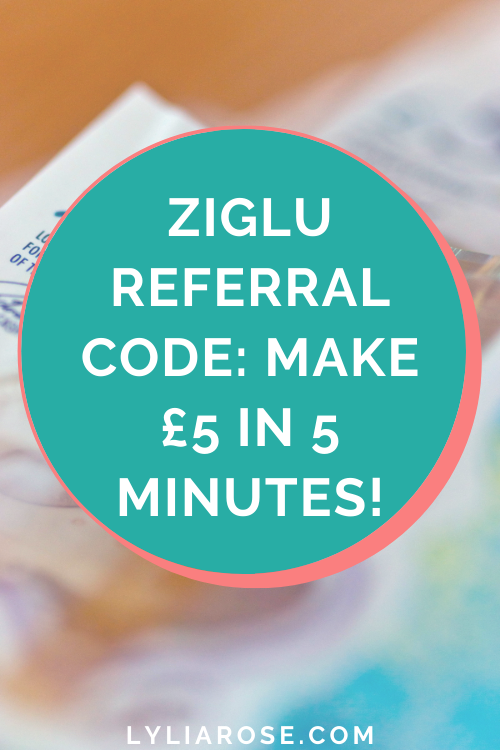 What is the Ziglu refer a friend promotion?
Here's Ziglu's own words explaining the Ziglu refer a friend promotion:
"We are pleased to announce our £5 customer referral programme. To participate, do the following: access the Ziglu app, go to the settings page and select "Invite your friends". Then you can copy and paste the unique URL and share it, inviting anyone in your contacts to join Ziglu. You can also post this link on Facebook and Twitter etc.
Anyone who subsequently clicks on the unique URL will be taken to a webpage where they can submit their telephone number to accept the referral invitation.
Your referred friends can open a Ziglu account as a referred friend if they have never had a Ziglu account before. They too can start referring friends as soon as they have a Ziglu account.
£5 will be paid to both you and each customer referral who has successfully been onboarded by Ziglu and bought any value of crypto currency on the app.
Referring a friend is a great way to tell others about Ziglu."
Click here to use my Ziglu referral code to get some free cash! Simply follow the above instructions. It's easy!
For more information and full terms and conditions check out their referral terms here: https://www.ziglu.io/referral-terms (but be sure to come back to this article and click my referral link to make sure you get the free referral cash!)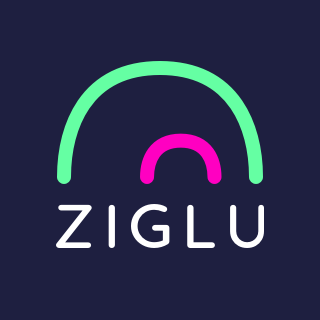 What is Ziglu?
In case you actually want to use Ziglu too, you may be wondering what exactly the Ziglu app is all about.
Ziglu is an easy to use app that lets you access, buy and sell cryptocurrencies. You can even buy fractions of cryptocurrencies. I now own 99p worth of Bitcoin! Ha!
They also have a cash account with debit card so you can easily move your money across and spend it whenever you like, as well as some instant access savings accounts with 5% interest!
Click here to use my Ziglu referral code to get some free cash! Simply follow the above instructions. It's easy!