What do you need to open a current account in the UK?
Posted on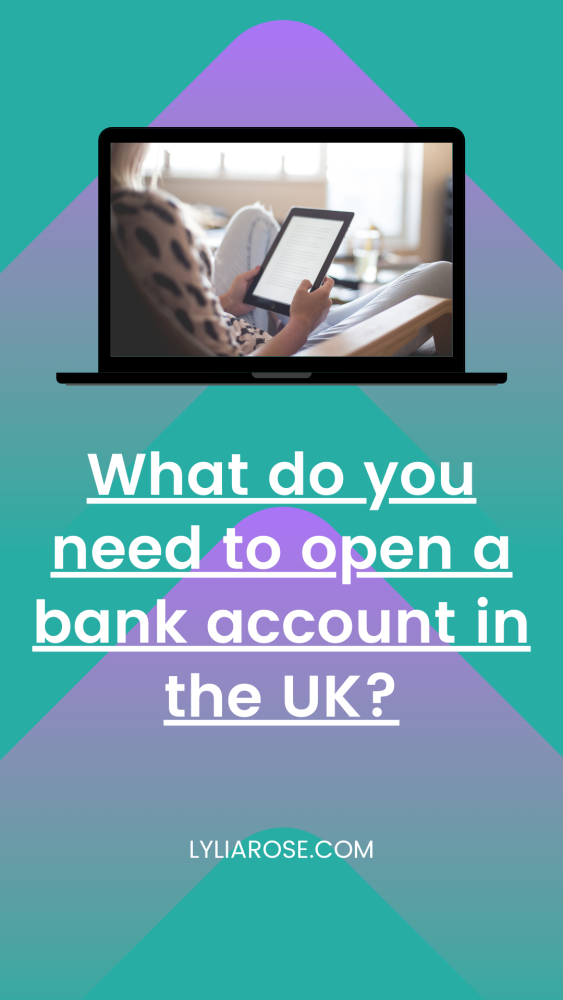 Ad. Article in collaboration with HSBC.
What do you need to open a bank account in the UK?
Opening a new bank account is an exciting time. Perhaps you are becoming more in control of your finances and require a new current account for organisational methods or to reap new customer rewards. Or perhaps you are just starting in the world of managing your own finances and opening your very first bank account - congratulations!
In the UK a regular bank account for day-to-day spending and for the transfer of wages is called a current account. In other countries, it may be called a transaction account. A current account is an account that holds your regular, everyday money. It's usually the first type of account that people open when they start banking.
We'll look into what exactly is a current account below, why it might be right for you and the documents you need to open a bank account in the UK.
What is a current account in the UK?
A current account is a bank account (or building society account) in the UK that provides access to different services, such as cash withdrawals, debit card purchases, sending and receiving money, and so on.
It's a type of account where you can manage your day-to-day incomings and outgoings. You can have your wages and pensions paid into a current account. You can also set up direct debits and standing orders to automatically pay for regular bills, services and other outgoings.
To manage your money, you will likely be offered access to online banking and a banking app. Telephone banking may also be available. There are some banks nowadays which are online only. However, many traditional banks and building societies also have physical branches where you can pop in to manage your money and seek advice in person.
You will have a debit card linked to your bank account which allows you to pay for goods in-store, online and to withdraw cash from an ATM (cash point). You will have instant access to your money.
There are various types of current accounts offered in the UK and these vary from bank to bank, and even some banks have different options.
For example, you could choose a rewards account that may cost a small amount each month, but you will receive a percentage of your regular bills back as a reward or cashback. Or there are current accounts which offer various types of insurance included. You may be required to have a certain income into your current account each month to qualify for a rewards style current account at a bank.
Other current accounts might pay interest on your balance, whereas basic current accounts do not.
If you travel abroad a lot and need to use your debit card abroad then the fees applicable could vary between banks. This could be a deciding factor for which current account you choose.
Depending on the bank and your individual financial circumstances, you may be able to have an overdraft facility linked to your current account. This will allow you to go 'overdrawn' and spend more money than you have available in your account. However, this is usually at a cost and you will be charged interest on any amount you go overdrawn.
At its simplest, a current account is a bank account in which you can deposit your wages and other income, as well as purchase items and pay your bills. There may be options to receive interest or rewards on certain current accounts, as well as to borrow money with an overdraft.
What do you need to open a current account?
Opening a bank account in the UK is a straightforward process, providing you meet certain criteria such as a minimum age, are a UK resident and can provide a form of ID and proof of address.
Some current accounts are only available to those aged 18 and over, however there are some current accounts available for under 18s too.

What documents and ID do you need to open a current account at a bank in the UK?
To apply for a current account at a bank or building society in the UK, you will need to prove you are who you say you are!
You will need one form of photo ID to prove your identity. This can be your passport, driving licence or EU Identity Card.
You will also need to prove your address with an official document such as your council tax bill. Other accepted documents can usually be a rental agreement, mortgage statement or utility bill. Some banks may require more than one document as proof of your address.
This isn't always required, but can be if you are choosing an account with rewards or interest that requires you to have a certain amount of incomings into the current account each month.
Check which documents you need before applying for a current account
If you are applying in-person in the branch then it's best to check ahead to ensure you take the correct documents with you. The documents accepted could vary between different banks and building societies. Check before your appointment by calling the branch or checking their website to ensure you don't make a wasted trip.
If you choose to apply online or via an app then you will likely need to upload your documents as proof of identity. If you know exactly which account is best for you, then applying online can be the easiest option.
You may need a credit check for a current account
Also, it's important to be aware that banks may check your credit history before offering you a current account, particularly if you request an account with an overdraft. If this concerns you, then check your credit score and details beforehand to ensure everything is up-to-date and as it should be. Find helpful tips online for how to improve your credit score.
Overdrafts can be quite an expensive way to borrow money if you need credit. Instead, it could be worth learning smart ways to use a credit card.
If you are applying for a basic current account without any features such as an overdraft then you may not need a credit check.
Find more helpful money articles in my family finances category!