Making a Fortune Out of Your Home and Moving Abroad for Retirement
Posted on
Is retirement around the corner, and you're dreaming of a life abroad? Fortunately for UK homeowners over 55, your property offers some serious options. Not only can you opt for equity release, but you can also profit from rental income or sell your home.
Equity release services provided by Step Change are some of the perfect ways to make these dreams a reality.
That being said, there are some terms and conditions that homeowners need to be aware of. Fortunately, John Lawson from SovereignBoss has compiled this brilliant report on how homeowners can make the most of their property and move abroad.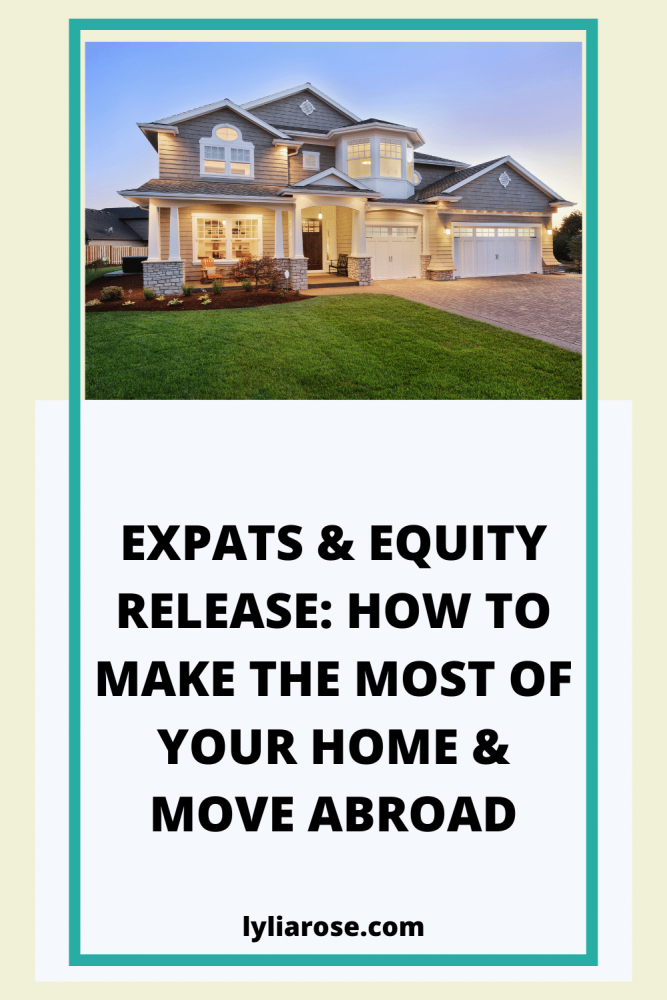 What is an equity release?
Equity release is the umbrella term for a group of retirement products, including home reversion schemes. However, for the sake of this article, we will be looking at lifetime mortgages, the most popular form of equity release in 2022.
Simply put, a lifetime mortgage is a loan designed for homeowners over 55 that's taken against the value of your property. While historically, equity release has been repaid from the sale of your home when you pass away or move into long-term care, the Equity Release Council announced that as of the end of March 2022, lenders must offer new customers the opportunity to make monthly repayments whenever they wish.
Homeowners can unlock between 20% and 60% of their property value with a lifetime mortgage. This may be a good option if you don't have any retirement savings. The amount offered will depend on your age, the value of your property (a minimum of 70,000), and the state of your health. Lastly, you can receive your cash in a lump sum, a series of smaller lump sums, place it in a drawdown facility to use whenever you wish, or opt for a monthly salary that can last up to 25 years.
But, moving abroad is expensive, so taking advantage of your property wealth would be useful. Is it possible to make the most out of your property wealth to fund these expenses?
Using a lifetime mortgage to purchase a second home
While you can use a lifetime mortgage to purchase a second home, there are some key elements to consider. Using equity release to move abroad can be tricky as the property from which you unlock equity must be your primary residence. So, you can use your money to fund this opportunity, but you'll need to be back in the UK to live in your home for at least six months every year.
Your best bet is to contact your financial advisor, who will help you determine if a part-time move abroad it's a wise way to use your property value.
Is equity release worth the cost?
An equity release will cost homeowners between £1,500 and £3,000, depending on the vendors you select. With the industry more competitive than ever, many equity release companies are now offering certain services completely free to borrowers. This could include a free valuation to determine your property value, built-in advice, or no application or completion fees.
In addition to these costs, a lifetime mortgage comes with compound interest. Rates are currently increasing but are still fairly low. Presently, homeowners can expect to be charged between 3% and 6.8% in monthly interest, compounded if not repaid.
Alternatives to equity release
If equity release doesn't sound ideal and you want to move away full time, you do have alternative options:
· Sell your property – With property price hikes, you can get a ton of equity by selling your property outright and moving abroad.
· Rent out your home – By opting for a permanent tenant, you can benefit from rental income and receive monthly payments to fund life overseas. Of course, you won't receive as much cash as you would from a sale or equity release, so you may need supplementary income.
In conclusion
While you can use your property wealth to move abroad, you will need to live between two countries if you select equity release. This is to ensure that you meet the terms and conditions of your equity release loan, stating that the property from which you unlock cash is your primary residence.
If you're considering this option for your future, we strongly advise that you contact a financial advisor that specialises in equity release products. This person will help you plan your future and aid you in determining if equity release is the best course of action to serve your and your family's needs. A dream life abroad could be just a few weeks away!