6 proven ways to increase your property value
Posted on
If you are looking to sell your home or a property you own, you will want to maximise your potential return to earn as much money as possible. There will be many different things you could do to the property to help increase the value. Some of these will create a small increase whilst other will provide a far greater increase.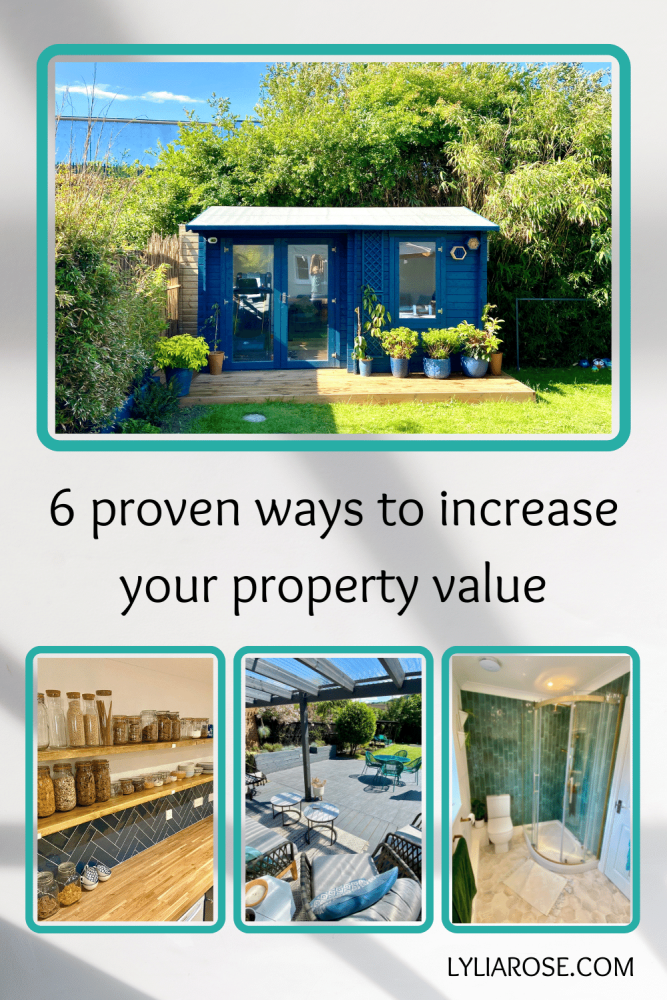 For example, you could paint the exterior, so it looks more modern and cleaner. This is a low-cost improvement which will have a low increase. Whereas some construction projects will have a larger upfront cost, but will most likely have a far greater increase. Your budget and desired value increase will help you determine what is best for you. This article will focus on a few ideas that you could implement when renovating your home so you can maximise the value of your property. Here are our top 6 proven ways to increase the value of your property.
Fix up windows and doors
If you have old, tired windows and doors throughout the property, then this will likely decrease the value of your home. Any potential buyer will see this as a costly replacement and may ask for a reduction in price. Any property expert will certainly pick up on these and down value the property before in even goes on the market.
Single glazed windows and doors should be replaced with double glazing. Any blown double glazing units will also need to be replaced or repaired. You can identify blown double glazing visually when they have condensation build up between the layers.
Some double glazing units may not need to be replaced. If they are still functioning well, but just looking a bit tired then a good clean might be all they need. You can even give uPVC window and door frames a new lease of life with a coat of paint. Painting frames can transform your property, giving it a new modern look for very little cost. Grey, black and anthracite colours are very trendy right now which will give your property that much needed face-lift.
If however your windows or doors are poor insulators, in the example of a single glazed unit, then cold air can easily penetrate and hugely increase the need for extra heating, which can be costly, especially as energy prices rise. Only new units will be able to help here.
Add an awning
An awning is an extension of the home that can be used for outdoor dining, relaxation and entertaining. It's a great way to increase your living space and add value to your property.
Awnings are generally made from wood, aluminium or steel. The type you choose will depend on where you live and how much you want to spend. There will be different awnings for you to consider, including a retractable, a terrace, or even a conservatory awning.
When looking into awnings, it's best to speak to experts within the industry, as they will be able to offer you a more personalised and direct service. Nationwide Home Innovations, for example, offer a range of different awning types to suit different requirements. Nationwide awnings will use world-class brands for their fabric that provides high levels of UV protection.
An awning will create an outdoor living space that can be used throughout the year. Add features such as lounge style seating, outdoor heating, fire pits, pizza ovens and festoon lighting help present an alfresco style, multi-purpose living and dining space that is sure to lure in any potential buyer. For this reason, the property becomes more desirable and the value increases.
Organise the garden space
Many potential buyers these days are looking for a property with a decent outdoor space. Following on from the global pandemic people want to enjoy the outdoors, retain some of their freedom, and a garden offers some of that.
You can start off with some basics, for example a general clean and tidy. Having a good clear out and organising your things can make a huge difference. Then, removing worn down and rotten timber structures, tidying the boarders from weeds, mowing the lawn and cleaning the patio are all low cost, simple ways to make this space look more presentable. A well-maintained garden will be reflected in the valuation of your home.
On the flip side you can invest in some higher value features to give a higher return. A garden office can add reasonable value to your property as it increases the overall living space of your home. It can appeal to many potential buyers who might want that extra space for hobbies, work, exercise or a quiet space to escape busy family life.
Existing outdoor structures can be renovated or converted into useable buildings. We insulated our summer house to turn it into our garden office and gym. With a small investment we added a reasonable amount of value to the property.
Modernise the bathroom
One of the more important rooms within the home that can add the most value when updated, is the bathroom. Dated bathrooms can not only look tacky, but they may also be causing damage to the plumbing, especially if they haven't been renovated in a long time.
Leaky pipework and loose fittings will be causing damp issues and bring the overall look and feel of the room much lower. These issues are generally easier to spot during the valuation process or even during a survey and can reduce the potential value by a large amount.
New fixtures and fittings, along with modern tiling styles can transform a bathroom, making it attractive to everyone. This doesn't have to become a huge investment but in general, the mosre you spend, the more return you'll generate.
It's likely that modernising your bathroom will add value to your home. If done right, a new bathroom could add up to 5% to the value of your home. Therefore, investing in your bathroom is a good way to invest in your property and future finances. Even if you don't choose to sell now, you will have an improved bathroom you can enjoy. If you are renting out your property, then you may be able to charge slightly more each calendar month.
Modernise the kitchen
Another major room that should see some attention will be the kitchen. In a similar story to the bathroom, an outdated kitchen could pose some issues further down the road. Even if it doesn't cause any major damage, it will likely look dated and affect the value.
When modernising the kitchen, you should focus on the worktops and cupboards. While appliances are important, they are unlikely to actually affect the price of the property.
Simple preparation in your kitchen can help buyers see what a kitchen is really like. If you have loads of clutter on the worktops, it suggests you don't have much storage space. Therefore a clean and tidy worktop will present a calming, organised environment. You will however expose the condition of your worktops. Worktops can easily be replaced without the need for new cupboards, which can keep costs down. If the cupboards are structurally fine then sometimes a quick paint job will give them a new lease of life.
Consider looking for some modern marble countertops, especially if you have some old wooden ones that have regressed to the point of being unattractive. This will help the entire room look sleeker, and add value to the property once complete.
Flooring in kitchens can also deteriorate quicker than those in other rooms of the house. A new laminate, hardwood or tiled floor can make a huge difference to the look and feel of this room. Depending on your budget this can be a relatively low-cost improvement for high value return.
Convert a basement or attic
Finally, if your property has a basement or attic, then you should look into the possibility of converting them. A basement conversion could add valuable extra space for a home that needs it. It could come in the form of storage, or even include another bedroom, bathroom or living space. There are multiple different purposes that you could do with this room, so think ahead of what you need, or what the property is lacking.
Attics that undergo conversions can do the same. Many bedrooms are constructed in the attic, allowing for more people to live in the property, potentially boosting the value. This will also help to increase the amount you can charge each month for rent, further showing value.
These conversions tend to show the largest return on investment. The difference between a 3 and 4-bedroom house can be quite staggering in some places. Likewise, a basement conversion can create a whole separate living space or flat to be rented out, providing additional revenue from the property. That is very desirable for the majority of buyers out there.
Thanks for reading and good luck with your projects.