8 thoughtful gifts for parents of all ages
Posted on
Gift giving can be very exciting, but it can also be stressful, especially if you are shopping for mum and dad. From sentimental gifts to practical ones, there are plenty of things your parents would probably love to receive from you.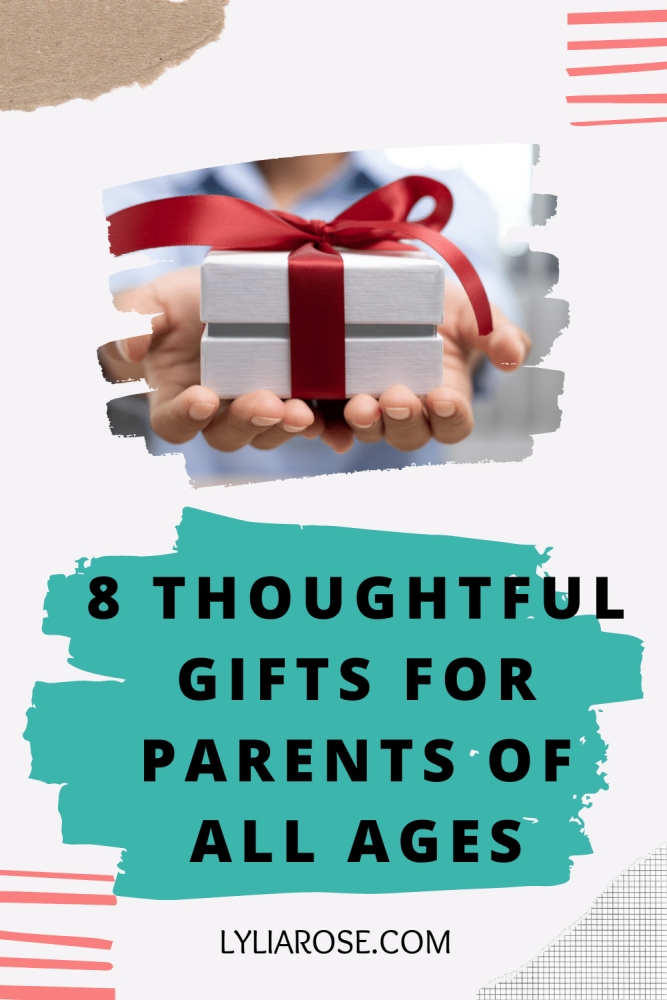 Instead of putting a lot of pressure on yourself for finding the right gifts for parents, check out our list of the most thoughtful gift ideas for mums and dads of all ages.
1. For the Stylish Parent: Personalised Jewellery
If your parents always look like they are straight out of a fashion magazine, then this one might be the one for them. Jewellery makes a great gift for parents of all ages, especially for the ones who are all looking stylish all the time. If you are not sure what to buy, go for the classics, like pearls and diamonds. Besides being timeless and iconic, pearl jewellery is currently worn by both men and women, which makes it a perfect gift for both your mum and dad. A personalised necklace made from stunning Akoya pearls, or a monogrammed single pearl bracelet would be an ideal gift for any hip, stylish parent.
2. For the Outdoorsy Parent: Active Gear
Help your outdoorsy parents keep their energy levels up by gifting them something practical, which they will end up using all the time. If they love to stay active and are always on some sort of adventure, a new pair of hiking boots would be a great gift for them. A good fitness tracker, running shoes, or a new set of activewear would also be ideal gifts for your very active parents. Besides being a great way to encourage them to stay fit and healthy, this gift is practical, useful and thoughtful, so your parents will definitely love it.
3. For the Parent Who Loves to Entertain: Cocktail Set
If every time you visit your parents they either have guests over for dinner or are having a party, it would be safe to say that mum and dad love to entertain. Gift them something they probably wouldn't expect but would love to own. A cocktail shaker and a few party glasses would be ideal gifts for parents who want to impress their guests.
4. For the Parent Who Needs to Relax: Spa Day
We all need to relax every once in a while, and your parents for sure need a little wellness session to recharge, regardless of their age. Organise a relaxing day for your parents at a nice spa centre, or gift them a spa gift card they can use whenever they want. They will come home more relaxed than ever and they will for sure appreciate the enjoyable pampering session.
5. For the Parent Who Loves to Travel: Airbnb Gift Card
Contribute to your parents' next vacation by gifting them an Airbnb gift card. Perfect for people who are consumed by wanderlust and are always up for a good vacation, this gift will for sure be appreciated by your travel-addict parents. They can use their card to rent that beautiful beach house they have been dreaming about or that cosy mountain lodge for a recharging winter escape.
6. For the Parent Who Loves to Be Cosy: Silk Pyjamas
A restful night's sleep is very important at any age and what better way to improve the quality of your sleep than with a comfy silk pyjama? Perfect for both sleeping but also lounging at home, a classy silk pyjama would make a great gift for both mum and dad. Choose one in an elegant feminine print for mum and go for a sleeker tone for dad. After all, we all need something comfy to rest in.
7. For the Parent Who Loves to Cook: Kitchen Appliances
Does your dad make the best steaks you ever tasted? Is your mum a master at pasta-making or perhaps the queen of chocolate chip cookies? If so, your parents probably love to cook. As they spend so much time in the kitchen, this room is most probably filled with all kinds of utensils and appliances. However, there is always a new cooking gadget ready to be tried out by food lovers. Gift your mum and dad a brand-new pasta or bread maker, a set of good-quality pots and pans, or, why not, a doughnut maker.
8. For the Parent Who Misses Their Family: Family Portrait
Kids are all grown up and mum and dad are all alone in that big house. No wonder they miss their family. Make their lives a little bit better by gifting them a lovely custom family canvas painting. Besides being the perfect way to fill up that empty white wall, it's the perfect way to feel like there are close to their kids and grandkids every day