Ideas to help your autistic child succeed in life
Posted on
The goal for every parent of an autistic child is to help them grow up to be happy, successful, and independent adults. Sadly, you won't always be around to look after your babies, so you'll want to prepare them for what may come in the future. With the right kind of therapy, care, and preparation, you can set up your child for success.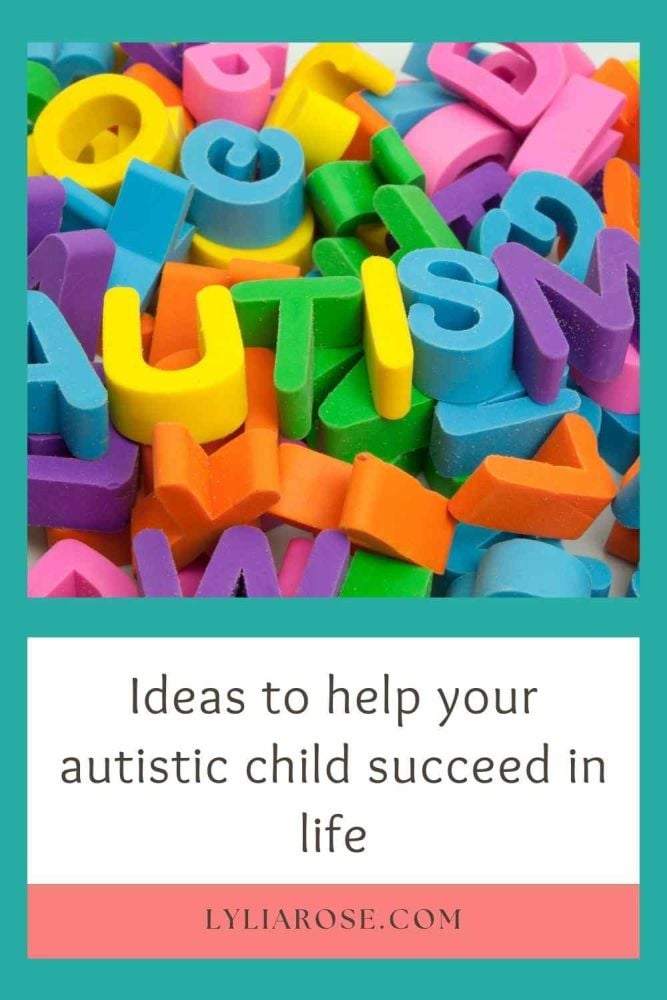 Before we get started it's important to remember that every child will have a unique approach due to the nature and different levels of autism. My nephew was diagnosed with autism and struggles with social interactions, English reading and writing, alongside a number of other instructional-based tasks. Whilst, on the other hand, left to his own devices he can produce some of the most amazing artwork and can focus 100% of his attention on computer programming, digital tasks and other software-related challenges. Everyone diagnosis is unique.
If you are new to autism it can initially be quite a daunting realisation as a parent. We always want the best for our children and it's only natural to feel anxious and panicked about the diagnosis. But we have to remember that autism has been around for centuries and in many cases undiagnosed. Your child can thrive with autism if given the opportunities and right level of coaching to learn in their own unique way.
We also know that many autistic people have been very successful in life. There's a long list of famous autistic people including Elon Musk, Bill Gates, Albert Einstein, Dan Aykroyd, Tim Burton and Bobby Fischer.
In this blog, we'll be sharing our top tips and tricks for parents in this situation…
Encourage friendships with others
Your child may find it difficult to make friends with others, however, this shouldn't stop them from trying. It may be easier to reach out to parents of kids that have similar levels of autism, arrange a few play dates, and see if their interests can align. Whilst this won't always be successful you'll eventually find a like-minded friend that they feel comfortable with.
Give your child time to respond
Sometimes we forget that children with autism take longer to understand what we are trying to say. Rather than filling every blank in the conversation, why not give them some extra time to respond? Don't switch conversations or give up, just offer them a chance to gather their thoughts. Patience is the key. You can also show them different ways in which they can start conversations or respond to questions.
Provide a structured routine
Children with autism have a difficult time adapting to new behaviours, events, and even sounds. That's why they enjoy having structured routines. You can help by teaching them how to manage their daily activities, hobbies, and chores by providing a routine. If you do want to add something new, make sure to do so gradually.
Find a personal therapy plan
There are all sorts of therapy plans that your child could benefit from. However, how do you know which is right for them? We recommend that you seek out a personalised therapy plan, like the ones offered by actionbehavior.com. Children with autism are all unique, which means their treatment plan should also reflect this.
Identify their triggers and help them manage this
Self-management is one of the most important things you can teach your child. Help them identify their triggers and teach them to pick up cues before they engage in problematic behaviour. This way you guys can address the issue before it gets out of hand.
Educate friends and family about your situation
When you have a family member with autism, everyone should be understanding of their unique needs. However, autism isn't necessarily something that everyone knows about. Don't be afraid to educate your support network about the dos and don'ts of interacting with someone with this condition.
Although it's important that you try to do everything you can to make life easier for your child, you should do so in a way that champions independence and autonomy.
Remember that every case of autism is different. What works for one family, may not be ideal for the other. Therefore, you should remain patient and try out new techniques to see what works best for your child.
Many children with autism have grown to be extremely successful in life. Whilst they may struggle with certain social aspects of life they often learn and focus on specific skills in which they become extremely successful. My nephew has become an amazing artist and focuses hours on improving his skill. Whilst his reading and writing skills fall behind others in his age group we can help and nurture both at a speed he feels comfortable with.