Top 3 EV chargers of 2022
Posted on
With fossil fuels becoming ever more damaging to our environment, many people opt to switch to either a PHEV (a Plug-in Hybrid Electric Vehicle) or a battery electric EV (a fully electric car). The switch makes sense, as PHEVs and battery EVs are not only cheaper to run overall, but there are plenty of government incentives encouraging the switch.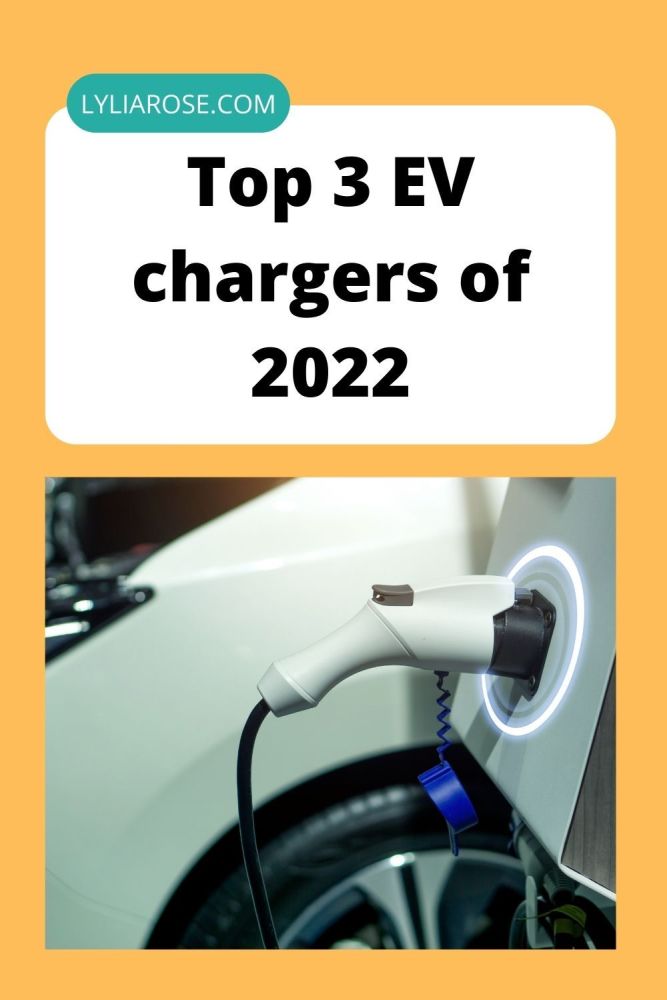 For those making the switch for the first time, you'll need to buy a charger for your home that'll help you charge your car effectively and efficiently.
In today's article, we'll review some of the best chargers you can buy for a home setup.
Can I use just my 3-Pin charger?
For those just getting into buying an EV for the first time, it is a valid question. Why not just use the 3-pin charging option and plug that into your home's sockets?
While this is one way to charge your EV, the 3-pin charger is usually referred to as an emergency charger, only to be used when you have no other choice. This is primarily because using a 3-pin charger will be incredibly slow and inefficient. As a direct result, using a 3-pin charger all the time will be expensive.
A 3-pin charger will only provide you with 2.3kW of power which will give you about 8 miles of range per hour of charge. It could take up to 33 hours to fully charge your vehicle from empty.
With this in mind it makes sense to have a professional charger point installed at home. This will give you access to a dedicated outdoor charge point and a 7.4kW output.
So let's take a look at 3 of the best EV chargers on the market.
Myenergi Zappi Charger
Myenergi is a UK-based company that produces chargers and a range of handy accessories that'll give you everything you need for a home charging setup.
The Zappi comes in two default variants for homes:
Single-Phase 7.4kW socket option
Single-Phase 7.4kW tethered option
While Zappi does offer a 22kW three-phase charger in both socket and tethered form, this is designed more for commercial use, and homes will not have a three-phase power supply.
The charger comes in a black or white option and has impressive specifications such as:
ECO, ECO+ and FAST charging modes
Programmable Timer function
Pin-code lock functionality
Charge & Event logging
Built-in RCD protection
3-year warranty
Remote control options (with a monitoring add-on)
Can work with various battery storage systems
And so much more. You can shop for the Zappi and all its accessories now with ease.
Wallbox Pulsar Max
Another popular choice for EV owners everywhere is the Wallbox Pulsar Max. A global leader manufactures this charger in EV technology based out of Spain. They also supply EV technology to over 80 countries and are one of Europe's top EV tech companies.
Their newest charger is the Pulsar Max, and it comes with two options:
7.4kW Single-Phase
22kW Three-Phase
As with all charger options, the single-phase option is designed for domestic use, while the 22kW option is designed for commercial use.
The Wallbox Pulsar Max comes available in six different colour options and has the following specifications:
Compatible with type 2 charging cables (with a 5m cable attached)
Smart scheduling options to keep costs low
Suitable for indoor and outdoor installation
Voice control functions compatible with Amazon Alexa and Google Assistant
Integrated PEN fault protection
Rated with IP54 and IK10 protection ratings
As well as a whole host of management benefits such as an integrated payment system, access to real-time statistics, and more.
Easee One Charger
Another stellar option for your home charging setup is the Easee One charger. Easee, established by three Norwegian entrepreneurs, has grown to become a giant in the EV charging world with a presence in the UK, Germany, and the Netherlands.
Their products are designed and manufactured in Scandinavia before being shipped to 17 countries.
The Easee One charger is available in both 7.4kW and 22kW options to provide fast and proficient charging to everyone. Much like other charger models, the 7.4kW and 22kW options come with tethered and un-untethered options. The charger has the following specifications:
Dynamic charging (from 1.4 to 7.4kW)
Integrated wireless communication allows for load balancing of up to 3 units per fuse
Integrated eSIM in every unit, with a free lifetime subscription
Automatic queuing system
3-year warranty
Integrated RFID readers
Integrated RCD (earth fault protection)
Universal compatibility for all cars and mains
With an abundance of built-in protection features that have been tested against UL94 (fire class), IK08 (impact resistance), IP54 and IP22 protection degrees.
That isn't even mentioning the degree of control you'll have with the Easee App, the chargers integrated with WiFi, and open API.
Accessories for chargers
Don't forget that after you choose a charger, you might need to invest in some accessories to complete your setup. Everything from spare cables to fault detection kits is important to get everything you need to keep your setup functioning at maximum efficiency.
Conclusion
Now is the time to invest in the future of transport while the best offers are available. It is best to make the switch now due to the government grants and assistance before this help is no longer provided. Electric cars are simply quite amazing with the innovations and technology that go into them. So investing in a suitable charging facility will help you enjoy and get the most out of them.
Whilst most home installations will be limited to a 7kW charger point, public chargers found at service stations and garages will offer a rapid charge. The rapid chargers are normally rated at about 50kW and will provide an 80% charge in under 1 hour.
Your home EV charger setup will most likely be limited to a single-phase setup, but with a range of highly efficient chargers to pick from, you'll certainly find the right installation for you.