How To Buy A House With Bad Credit And No Deposit
Posted on
Purchasing a house is a huge financial decision. It's one of the biggest investments you'll ever make, and it's not something to be taken lightly. If your financial situation isn't in the best shape, that doesn't mean you can't purchase a home—you'll just need to be strategic about it. Even if you have bad credit and no deposit, there might be a way you can buy a house. In this blog post, we're going to take a look at some of the mortgages and other options available to you.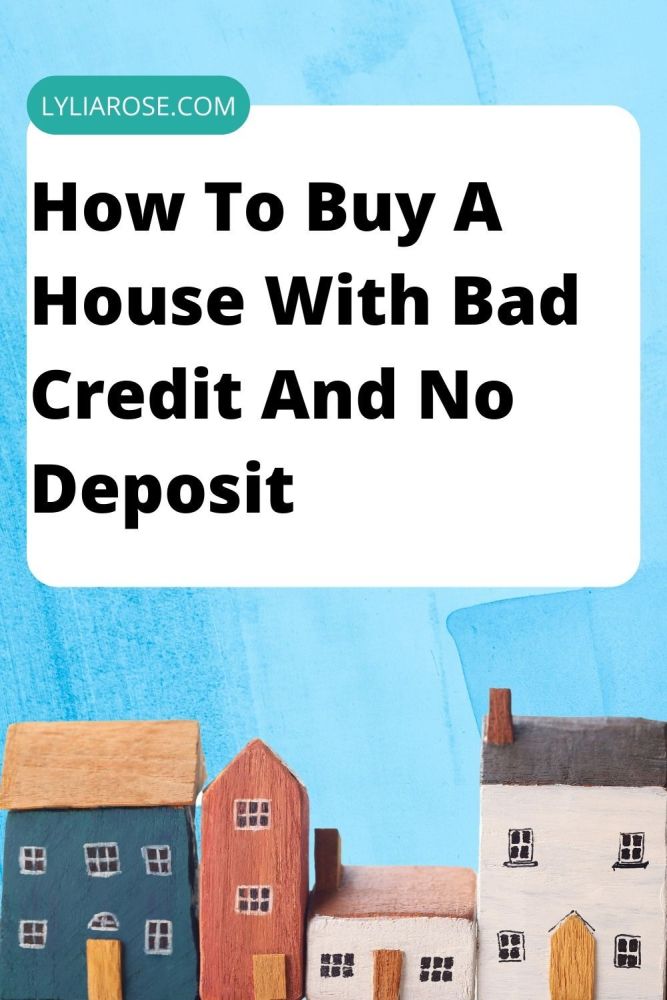 How To Buy A House With Bad Credit And No Deposit
There are many reasons why you may have bad credit. The most common reasons are that you have had a few late payments, have gone into debt, or have had to declare bankruptcy.
For some people it may be a simple missed payment pushing a credit score down and this might not cause a problem, but for others it could be a history of credit problems meaning options become more limited when it comes to needing a mortgage to buy a property.
You may think you can't ever buy a house if you're in this situation, but there are some lenders who offer mortgages for people with low credit scores or even if you have no deposit (though this is more unlikely).
Or you could start to work on improving your situation to have a better chance of getting on the property ladder. After all, if you plan to buy a house then that's a huge financial commitment, so your first priority should be improving your financial situation and credit!
In this blog post we'll explore in more detail:
Why you should first get your credit score in shape
Why saving a larger deposit can be beneficial if you've had recent bad credit issues
If there's a way to buy a house without a deposit at all (teaser: yes, there is)
How to get pre-approved for a mortgage, even with bad credit
The disadvantages of a bad credit mortgage
Why you need to be flexible on home location and features
1. Get Your Credit Score In Shape
If you're looking to purchase a house, the first thing you should try to do is get your credit score in shape. A good credit score will give you access to better interest rates, which can save you thousands over the life of your loan. You can get a free copy of your credit report from apps like Credit Karma. Review your report for any errors or negative marks that could be dragging down your score, and take steps to correct them. Also, make sure you're paying all of your bills on time and keeping your debt levels low. If you can wait a couple of years to buy a house then spending this time to build up a better credit rating can help secure a better mortgage deal which will save you a lot in interest over the years.
2. Save Up For A Larger Deposit
One way to offset a less-than-perfect credit score is to save up for a larger deposit. Aim for 20% of the purchase price if you can—this will help if you are facing higher interest rates. Not only that, but putting more down up front will also lower your monthly mortgage payments, which can be helpful if your income is tight. Again, this is only useful if you can wait to buy a property; a year or ideally a few years of strict saving can help you get a better loan to value (LTV) ratio to get a better interest rate when it's time to buy.
Is There A Way To Buy A House Without A Deposit?
Yes. A no deposit mortgage, also known as a guarantor mortgage, 100% mortgage or family assist mortgage, is a type of mortgage which does not require the borrower to make any deposit at the time of application. It can be perfect for those who have had credit problems in the past, but are now rebuilding their credit history. It relies on a guarantor securing the loan against their own property or finances. It can be a risky choice for them if you are bad at managing finances, so it may be hard to find someone willing!
There are also some other ways to get a mortgage without your own deposit, such as these methods:
Vendor gifted deposits
Developer gifted deposits
Lanlord gifted deposits
Family gifted deposits
Family springboard mortgage
3. Get Pre-Approved For A Mortgage (Even If You Have Bad Credit)
Once you've got your credit score in good shape and you've saved up for a healthy deposit, it's time to start shopping for a mortgage. The first step is to get pre-approved by a lender so that you know exactly how much money you have to work with. If you're concerned about what you can get, you can look for bad credit mortgages to get a better idea, espeically if your bad credit history is in recent years. This will also help you narrow down your home search to properties that fit within your budget. Be sure to compare interest rates, fees, and terms from several different lenders before choosing one.
The Drawbacks Of A Bad Credit Mortgage
While it seems great at first that you can get a bad credit mortgage if your finances haven't been exactly perfect in recent years, they aren't without their drawbacks. Like most bad credit offerings, you will pay more in the long run, so try to get your credit score better before needing a mortgage if you can. So what are the problems with a bad credit mortgage?
You may need a larger deposit than for a regular mortgage
Mortgage arrangement fees may be higher
Interest rates will likely be higher than mortgages for people with a good credit score
You'll have fewer choices when it comes to lenders
It can be harder to get a mortgage when you have bad credit and there are no guarantees. If you have multiple credit issues then you may not be able to get a bad credit mortgage at all and need to sort your finances out first
4. Be Flexible On Location And Home Features
If your budget is tight, you may need to be flexible on location and home features in order to find something affordable. Consider homes that may need some cosmetic work—a little elbow grease can go a long way in making a fixer-upper into the home of your dreams. And don't rule out locations that may not be ideal but are within your price range—you may find that it's worth making a few sacrifices in order to afford the home you really want.
Buying A Property Against The Odds!
Purchasing a house is possible even if your financial situation isn't perfect—you'll just need to take some extra steps in order to qualify for a mortgage and find an affordable property. Start by getting your credit score in good shape and saving up for a larger deposit if you can, oe finding a guarantor if a depsosit is not possible, then get pre-approved for a mortgage and start shopping around for homes within your budget.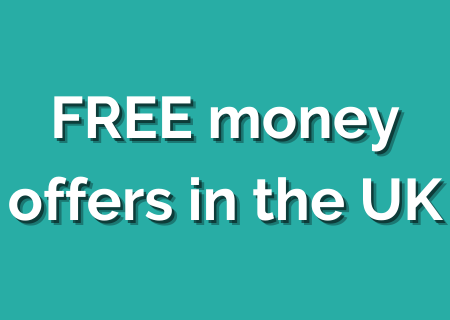 Want to make some extra cash?
Find loads of ways to make extra money at home on my blog, as well as my favourite side hustle in my matched betting blog.
To get started, you can make money online with 60 methods I've tried and tested.
Just need £1000? Here's how to make £1000 in one month at home.
Short on time? These methods can make money in one hour.
Want free cash? Here are loads of free money offers.
Subscribe to our newsletter for the best free money offers, money-making and money-saving tips we discover!